After winning the 2019 NBA championship and receiving the biggest championship rings in history, the Toronto Raptors received another gift from drake. In fact, the rapper offered Custom NBA Championship jackets to every player on the team.
Toronto Raptors "best in the world" Custom NBA Championship jackets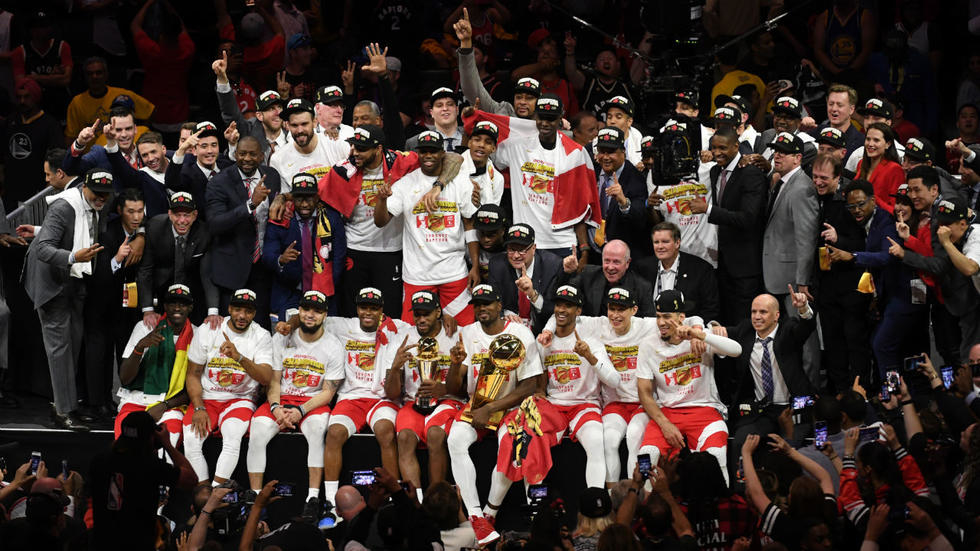 To celebrate the Toronto Raptors' 4-2 NBA Championship victory over the Golden State Warriors back in June, Drake gifted custom championship jackets to the basketball team.
Toronto point guard Fred Vanvleet first displayed the design on Instagram last Tuesday.
Raptors Custom NBA Championship Jackets
The details of the Toronto Raptors custom championship jackets are quite impressive. First, on the left chest appears Drake's October's Very Own (OVO) Owl logo. The logo is also present on the Raptors' practice jerseys.
Then, the left sleeve features a Canadian flag along with a flag representing the nationality of the player the jacket is for. In between the two flags is a series of nicknames. For example, Fred Vanvleet's Custom NBA Championship jacket presents "Steady Freddy" and "Twin".
The right sleeve features the Raptors logo placed above a text that reads "2019 NBA Finals Champions". Underneath, we can see the names of every championship player. The name of the player for whom the jacket is intended is highlighed in gold.
Finally, bold details appear on the back. First, we can see a custom graphic of a vintage Raptors logo perched on the Larry O'Brien Trophy. Second, the jacket features a text that reads "The Best in the World" and "2019 Champions."
Take a closer look at the Toronto Raptors custom OVO Championship jackets in the gallery below.
Drake Raptors Super-fan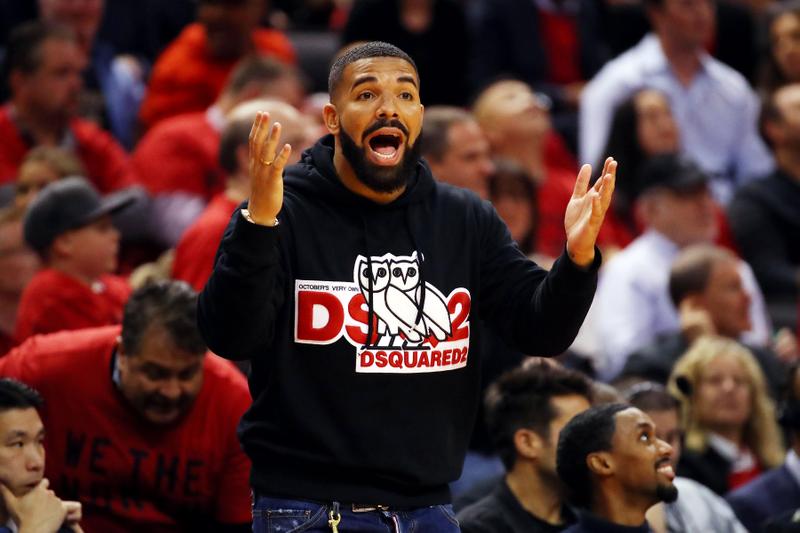 Drake, who is the Raptor's global ambassador since 2013, has had a big impact over the years. His involvement was thanked with a one-of-a-kind sports jacket covered in handset diamonds. The $747,000 gift was offered to him before game 4  between the Raptors and the Bucks
Recently, the Raptors also received the biggest championship rings in NBA history. Indeed, each piece of jewelry contains more than 650 diamonds as well as 16 rubies, representing the number of playoff victories required to win the title.
Drake also received a ring estimated to be valued at over $150,000.
Pinterest