Nike has put together an 11-sneaker collection that celebrates Kyrie Irving's connection to the number 11. The capsule is entitled Kyrie 6 PreHeat.
Kyrie Irving & Number 11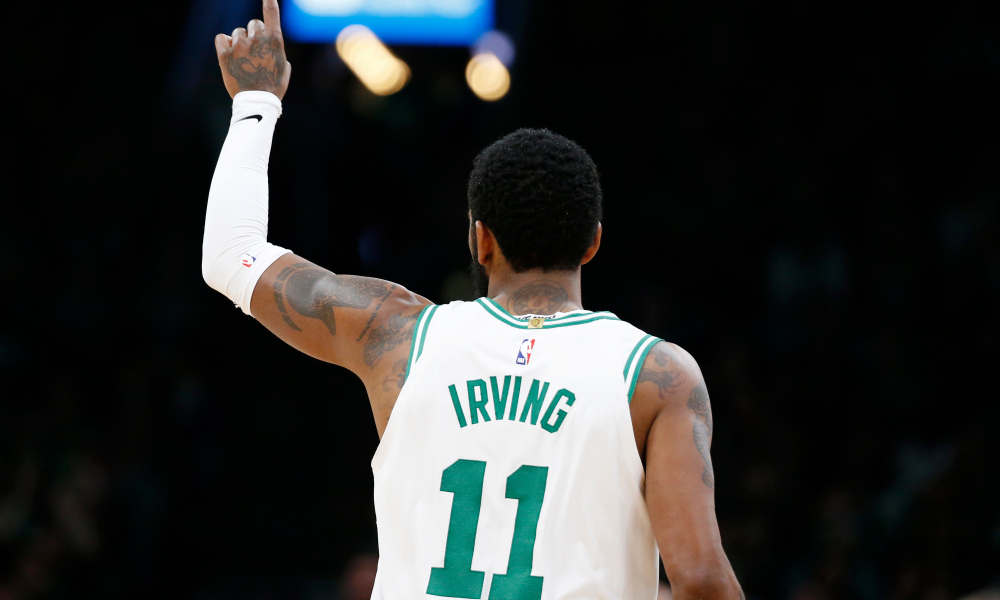 The number 11 seems to hold a lot of significance to the life of Kyrie Irving. The Brooklyn Nets player has always been emotionally attached to it. In fact, his dad, Drederick, wore the number 11 when he used to play Basketball and Irving has worn the same number throughout his career.
Moreover, the metaphor of balance and harmony (1+1) has always resonated with him. The letter 'K' is also the eleventh letter of the alphabet. 'Kyrie Irving' is eleven letters long and he played eleven games at Duke.
Finally, he was drafted Round 1, Pick 1 in 2011 and surpassed 11,000 career points on March 11. That's a lot for the number 11.
Kyrie 6 PreHeat Sneaker Collection
This new sneaker pack is a nod to Irving's passion for traveling. In fact, the 11 shoes of the collection are all inspired by a different city. The Kyrie 6 PreHeat collection really means a lot to the basketball player.
The 11 cities that are featured in the collection are Beijing, Berlin, Guangzhou, Houston, Los Angeles, Manila, Miami, New York City, Shanghai, Taipei, and Tokyo.
Each sneaker is based on the same design structure but the colorway is different for each city. Take a complete look at the Kyrie 6 Pre-heat sneaker collection just below!
Manila

Beijing

Tokyo

Guangzhou

Taipei

Shanghai

Berlin

Miami

New York

Los Angeles

Houston
Kyrie 6 PreHeat Release Date
What's awesome about this release is that the kyrie 6 preheat pack will be available exclusively in each respective city. It is on November 11 that Nike will execute the ambitious release of eleven different city-exclusive colorways.
November 11, 11/11, another connection to Kyrie Irving!
You might want to take a complete look at the Spongebob Nike Kyrie 5 Pineapple House sneaker.
Pinterest