Rihanna continues to hit the fashion scene with a new capsule from her brand Fenty. Called "Fenty City bloom", the latest winter collection represents a feminine spirit that expresses fragility and strength.
Fenty City Bloom by Rihanna
There's no doubt that winter is settling in. With colder temperatures becoming more and more frequent, Rihanna decided to keep you warm in style with her Fenty City Bloom Collection. In this capsule, the woman asserts herself with subtlety and reveals her fragile and powerful side.
Rihanna's City Bloom collection plays with a lot of contrasts and features all sorts of essentials from bodycon lingerie to straight cut oversize coat. The collection fights for women's freedom of expression.
Our favorite pieces include wool coats and mules to warm your body. We also love how the collection remains light with a range of bodysuits.
Moreover, the Fenty woman dresses in a flawless style and stays chic in all circumstances. She is well represented in City Bloom's lookbook, which features powerful portraits created by Japanese photographer Katsu Naito.
Rihanna, renowned for revealing the intimacy of staged people, brings the collection to life in an urban setting.
Take a closer look at the Fenty City Bloom lookbook in the gallery just below!
City Bloom Accessories.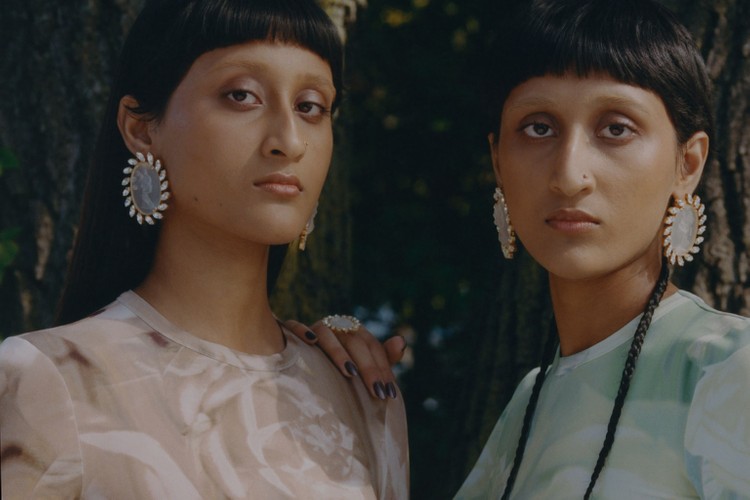 Also, the collection features a variety of luxurious jewelry, made in Italy. Our favorite accessories include a beautiful necklace that can be used as a brooch, as well as a pearl ring. These fine jewelry are decorated with Swarovski crystals and pearls reminiscent of antiquity.
Shop Rihanna City Bloom Collection
Unfortunately, dressing in style often means paying the price. Rihanna's latest collection is far from being cheap. In fact, City Bloom by Fenty ranges from $240 to $3,660 USD. The collection is already available on the brand's website.
Stay tuned for more collection releases!
Pinterest