Sponsored by Nike, Kylian Mbappé has just been honored with the launch of a special collection called "Bondy Dreams".
Bondy Dreams x Nike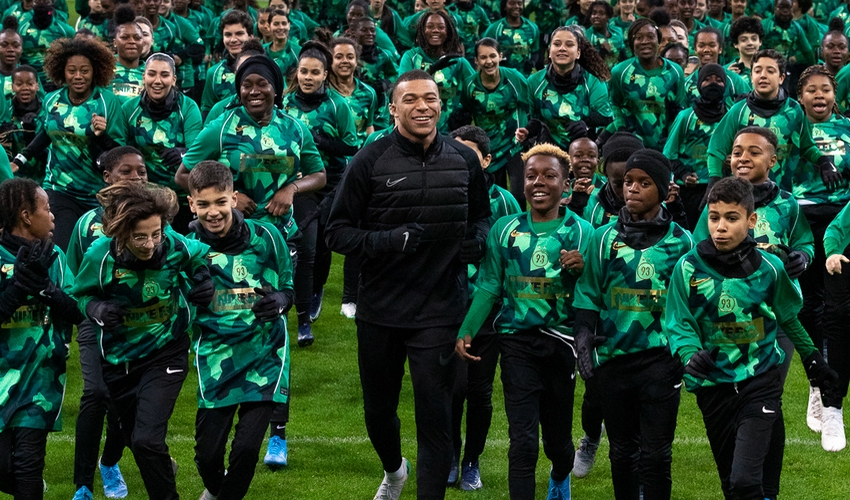 This collection pays tribute to the dazzling and impressive career of the 20-year-old striker. In fact, the star player moved from AS Bondy to France Team and Paris Saint-Germain in a very short time.
It was at the Stade de France in front of 125 young members of the AS Bondy, that Nike decided to unveil this special collection that pays homage to the city of Seine-Saint-Denis of which Mbappé comes from.
Kylian Mbappé Nike Collection
The collection is crowned by Kylian's own take on the legendary Mercurial Superfly 7. However, the capsule also includes an Air Max 98, a Nike FC jersey, a hoodie, a T-shirt, a cap and even more. The whole collection comes with a green, black and gold color scheme.
The Bondy Dreams collection is also imbued with Kylian Mbappé's love for his hometown. The postal code of Bondy (93140) makes an appearance on multiple products.
Moreover, the number 93 and the initials "KM" are also strongly referenced in the capsule, especially on the T-shirt and soccer ball. Take a look at the collection in the gallery just below!
Kylian Mbappé's Nike Collection Pays Tribute to his Hometown
The Mercurial Superfly 7
Ambassador of Nike Mercurial Superfly, Kylian Mbappé will wear a bold iteration of the pair in the colors of his hometown.
Kilian Mbappé's Mercurial Superfly 7 is covered with a white and gray coating and features green and gold graphic elements.
In fact, these green graphics actually represent the map of Paris and its multiple departments. Seine-Saint-Denis, the 93rd department from which the striker comes from, appears in gold, centered on tiptoe.
Moreover, the cleats also come with a golden Nike swoosh featuring a subtle "MBAPPE X BONDY X NIKE" micro-print. Take a closer look at the Mercurial Superfly 7 in the gallery below!
Kylian Mbappé's Nike Collection Pays Tribute to his Hometown
Kylian Mbappé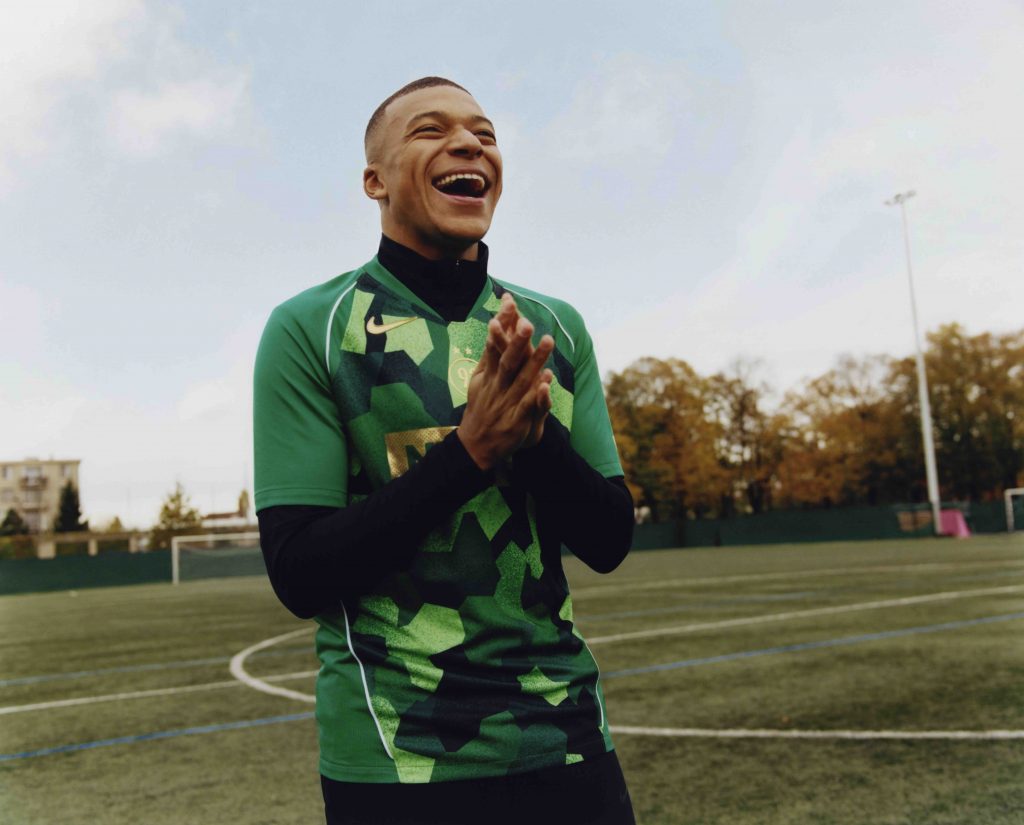 "Bondy is always in my heart; it's where I found and fell in love with football"
Buy the Kylian Mbappé Nike Collection
The Bondy Dreams Mercurial Superfly 7 is already available on Nike's online store. The full Bondy Dreams collection is also available since December 8.
If you want to see Kylian dressed like James Bond, here's a complete look at the Ballon d'Or 2019 Red Carpet.