High-end fashion is more than clothes, it's an experience. Louis Vuitton, who understands this concept very well, has just announced that it will open its first café and restaurant next month in its new Osaka flagship store, Japan.
Louis Vuitton Restaurant
Dubbed "Café V", the restaurant will be located on the top floor of Louis Vuitton's new four-level flagship store in Osaka, Japan. The menu will be created by the famous Japanese chef Yosuke Suga who owns the renowned 20-seat restaurant Sugalabo in Tokyo.
In addition to its iconic chef, the "Café V" will be complemented by an expansive outdoor terrace and bar.
In terms of design, a muted palette of black and gray contrasted by pops of gold and yellow will strike the space.
Next to the bar will be a privileged dining space that will be serving the most exclusive guests. The space will boast an elegant aesthetic, with blush walls and gold accents.
Of course, the famous LV monogram won't be totally absent, but rather tastefully featured in the tableware. Tokujin Yoshioka, a contemporary designer for Louis Vuitton, has created a charger plate specifically inspired by the house's logo.
Take a look at Louis Vuitton's "Café V" restaurant in the gallery just below.
The Louis Vuitton Restaurant reminds us of the design of Fendi's London café. However, the latest has a more conservative approach in terms of logo placements (considering that Fendi's café is emblazoned by double F logos).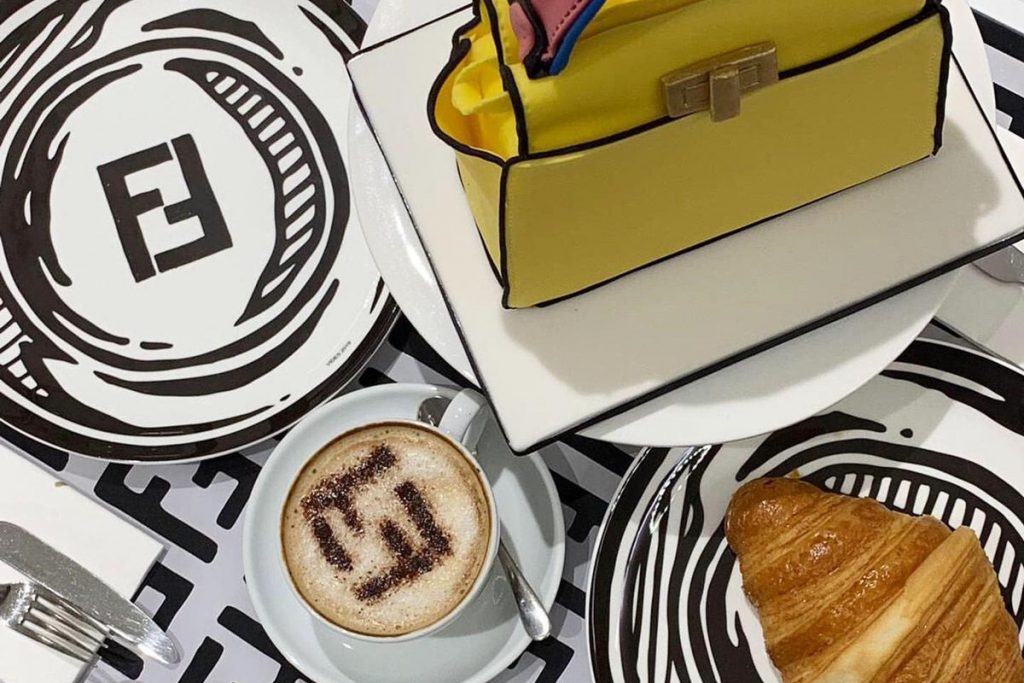 Hotels and More Restaurants
The news of the restaurant and café was confirmed by the chairman and CEO of Louis Vuitton, Michael Burke. He also, suggested that Louis Vuitton will be opening other restaurants, and hotels, in the future.
Moreover, Bernard Arnault (the CEO of LVMH) who recently acquired Tiffany & Co. is set to open its very first Blue Box Café in Europe next month.
The "Café V" will open on February 15, about two weeks after the Osaka store launches on February 1.
Of course, stay tuned for more info and take a look at the Fendi x Steccolecco Ice Cream pop-up