A collaboration that will make you hungry!
Fendi & Steccolecco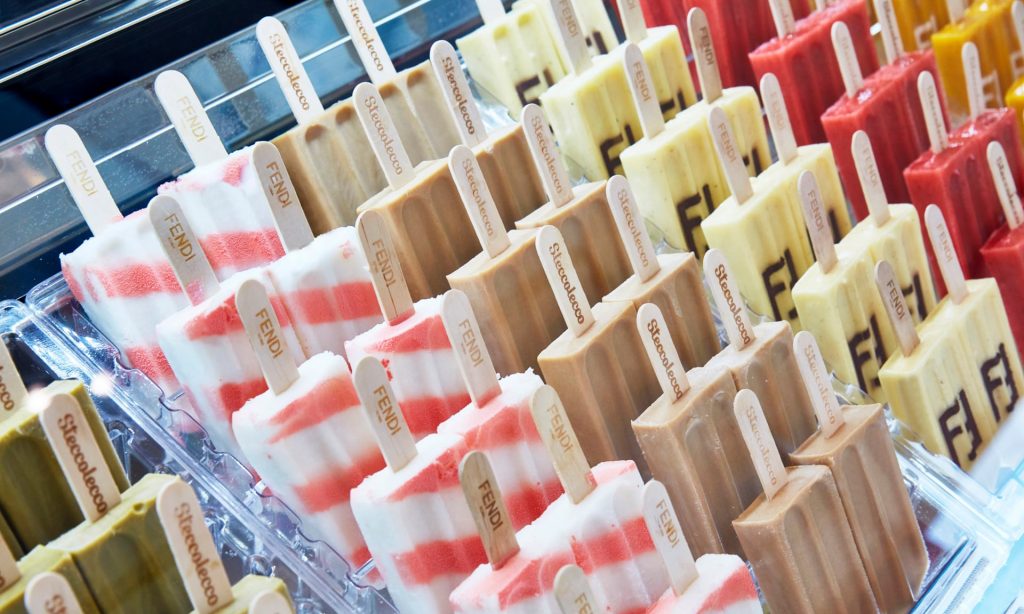 Famously known for its artisanal ice creams, Steccolecco has once again teamed up with Fendi. But this time, for an ice cream pop-up located in Milan Central Station. The brands' initial collaboration took place last year. Fendi created fur charms inspired by the Italian ice cream company for its Pre-Fall 2018 collection.
This new Fendi x Steccolecco collaboration offers a nice opportunity to enjoy an ice cream before cooler weather hits. The event takes place during the end of this month and the next one. In fact, the ice-cream company will be serving up special editions of its signature natural fruit and nut popsicles. Of course, the treat will featuring Fendi's iconic "FF" logo on both the stick and popsicle itself.
The Sweet Pop-Up
Located in Milan's Central Station, the pop-up will kick off by selling the custom Fendi-branded treats. The Perfect marketing shot that took place during Milan's Fashion Week. An awesome idea for fashion enthusiasts and travelers moving through the busy train stations. The pop-up's structure is covered in the iconic, trademarked Fendi yellow color. Plus, it also presents the luxury brand's black and brown tobacco striped "Pequin" pattern, which was created in 1987. Take a closer look in the gallery just below!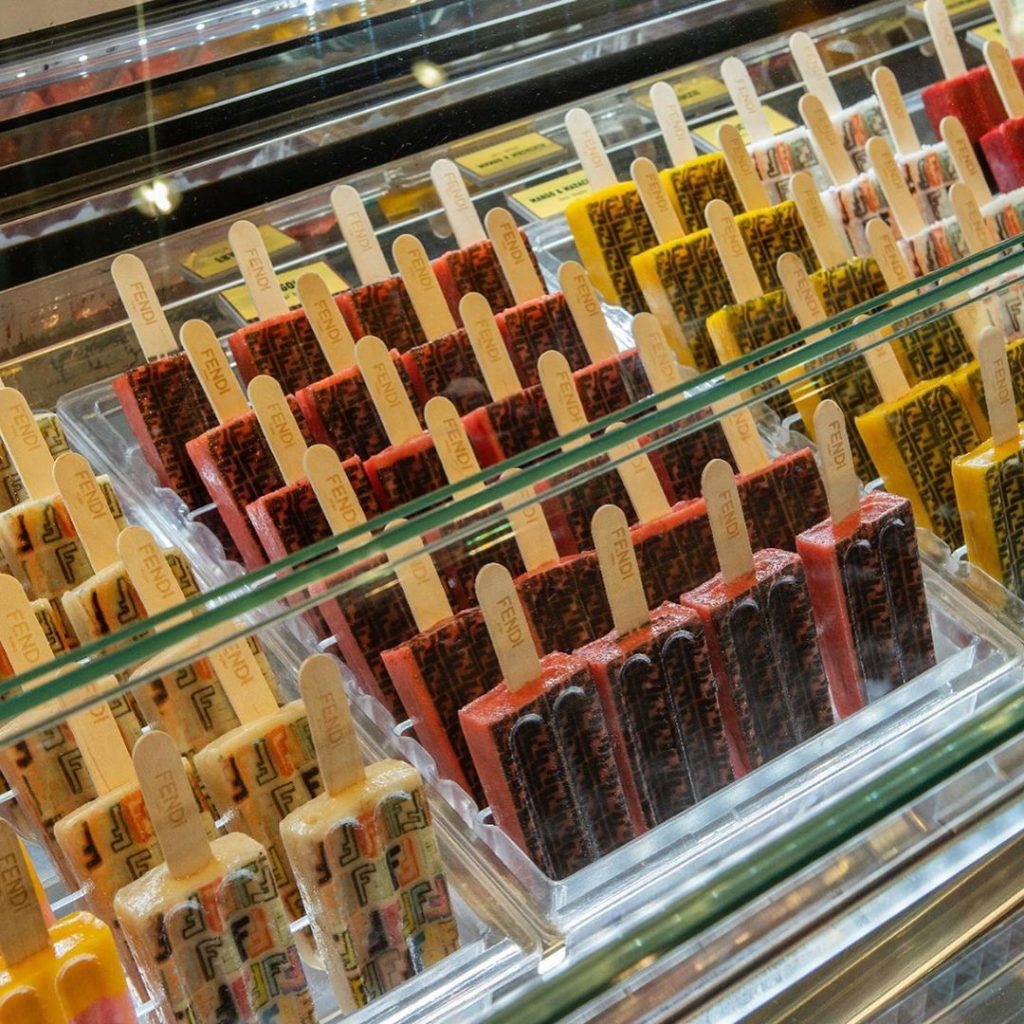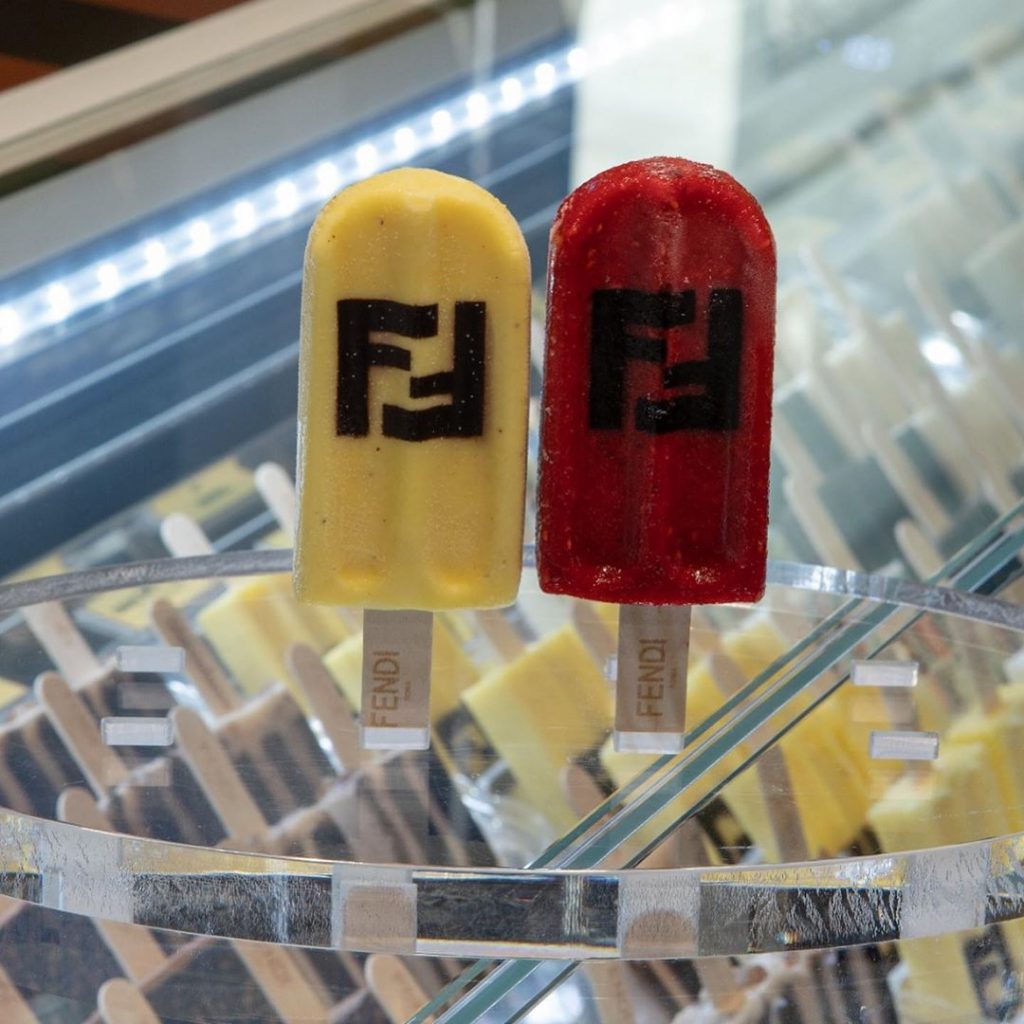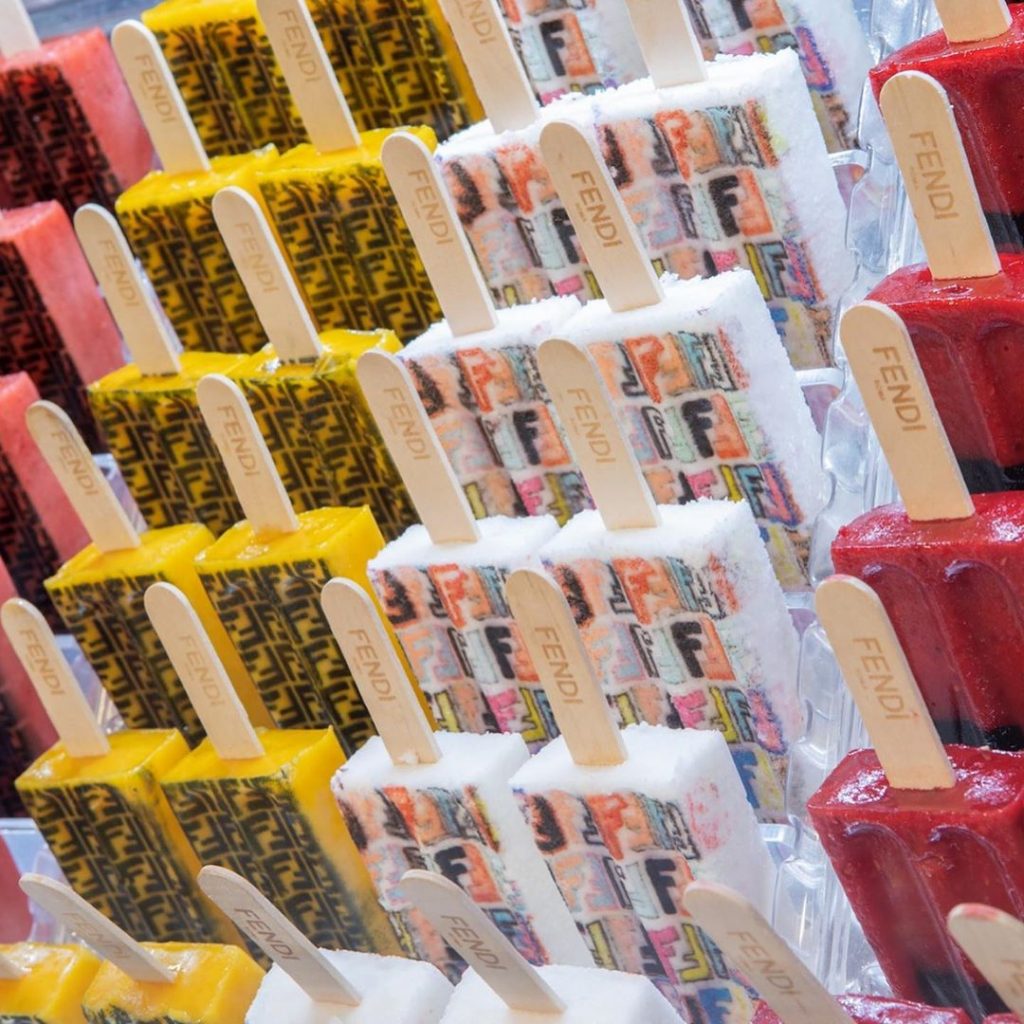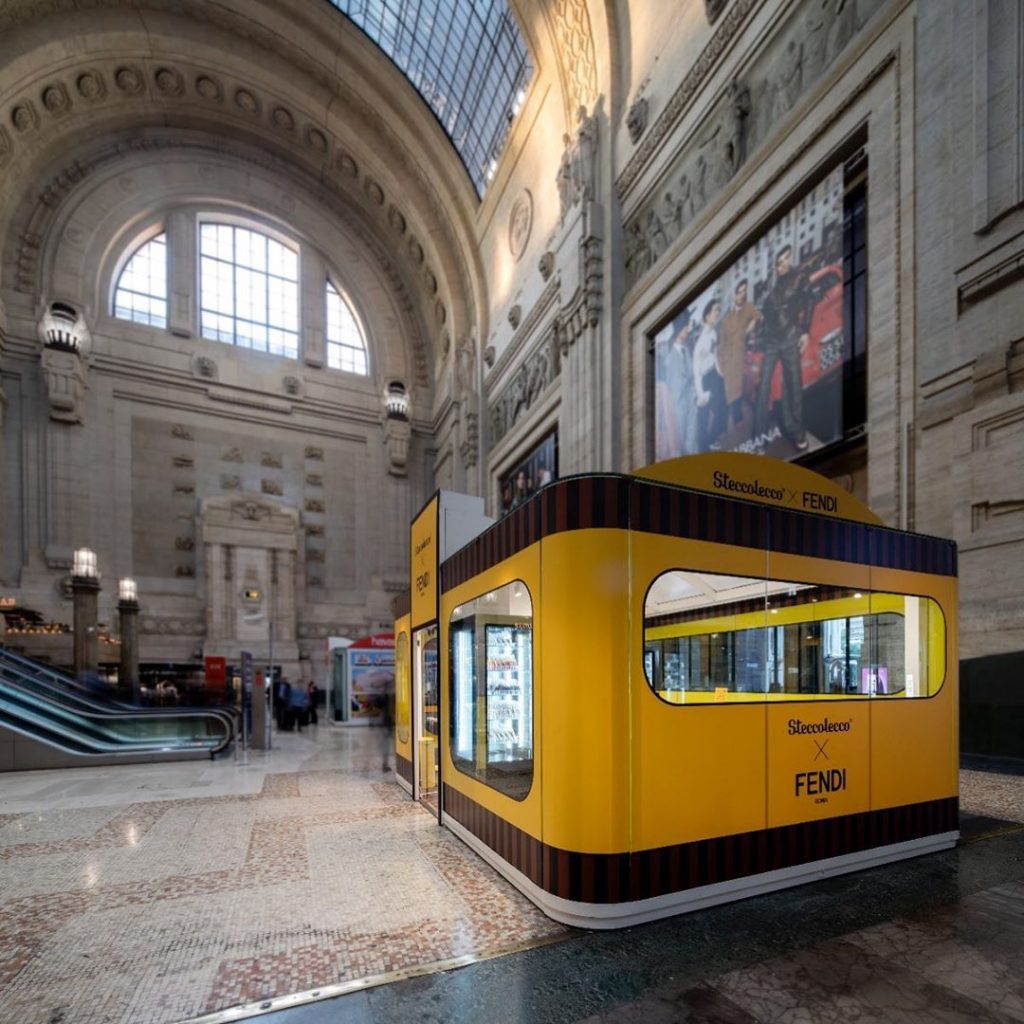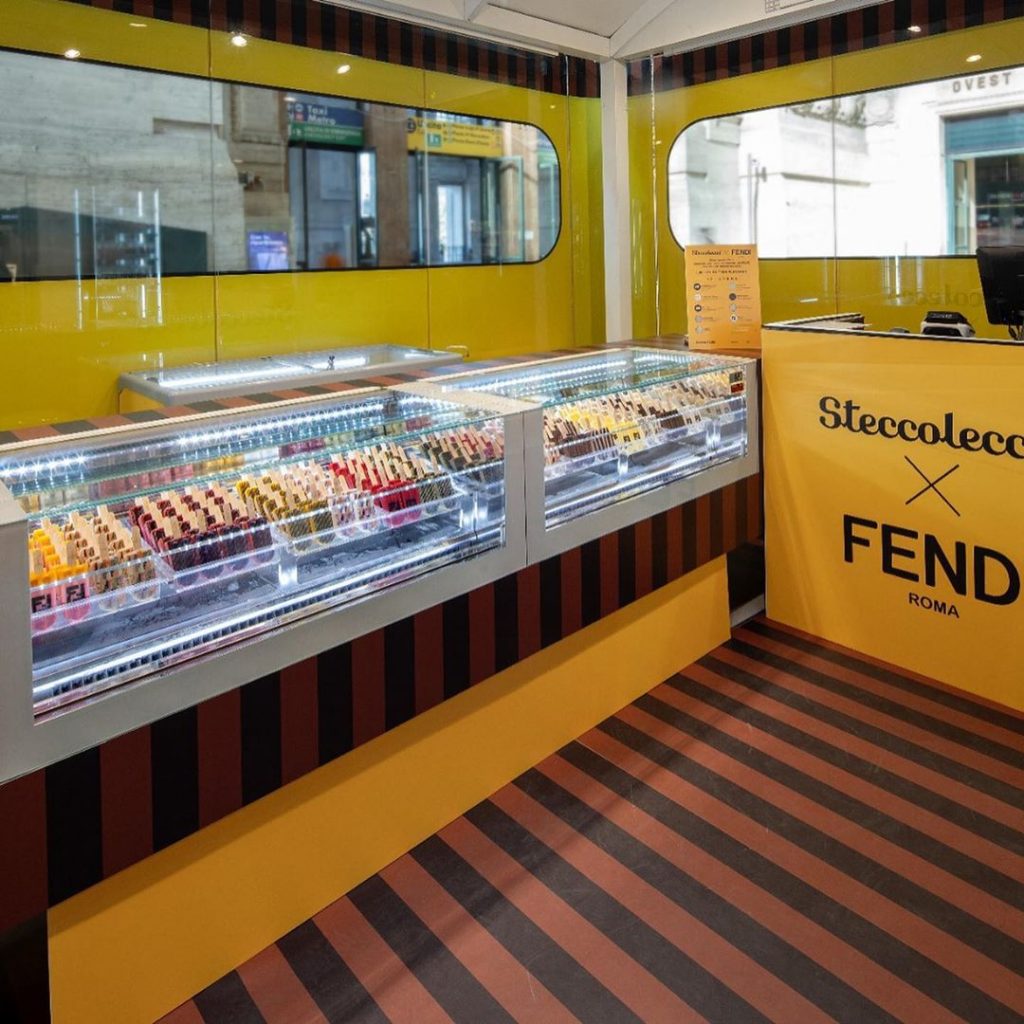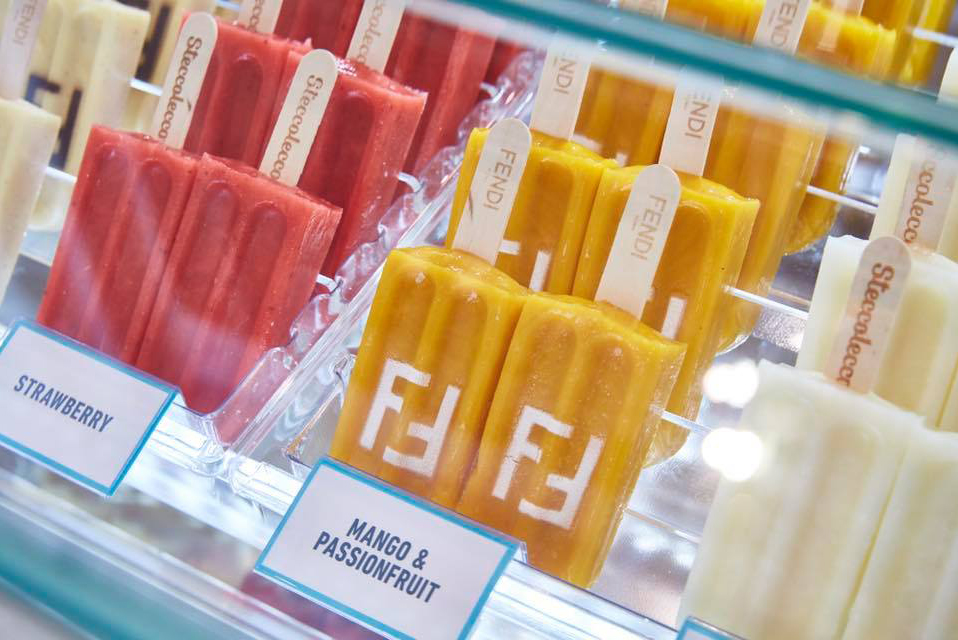 Open Now
The Fendi x Steccolecco pop-up is currently open until October 14 on the ground floor of Milan's Central Station. This news closely follows the announcement of Fendi's Mid-Autumn Festival mooncakes. Which will be delivered via an elaborate lantern. You can't miss it! The store is characterized by FENDI's yellow and its iconic striped pattern Pequin, two hallmarks of the Luxury 'Maison'. Inside, of course, limited edition custom ice creams, decorated with the iconic double F logo and declined in many colors and flavors. You might be interested in Travis Scott's New Pop-Up Shop