Trends in jewelry come and go. But some remain timeless. This is the case with the Pandora charm bracelet. To celebrate the 20th anniversary of its creation, each month the brand will unveil a historic charm in limited edition.
20 Years of Charms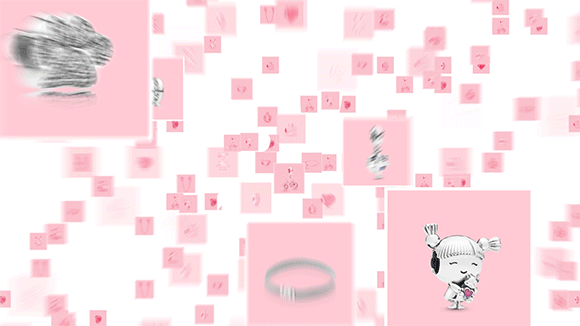 Pandora has conquered the world with its iconic charm bracelet. People fell in love with its customizable approach. In fact, everyone can express their personality by choosing charms that look like them.
This jewel has been an essential since 2000. In 2020, is the time for Pandora to celebrate the 20-year anniversary of its iconic bracelet.
To do so, the brand has revealed that it will be relaunching an exclusive collection of limited edition charms from its archives. There will be 12 releases happening on the 20th of each month and they will be available only until sold out.
True collectors' pieces, every charm will feature a special 20-year engraving.
January Pandora Anniversary Charm
The first release of Pandora's limited-edition collector's charms sold out in record time. In fact, it took less than 3 hours for it to be out of stock.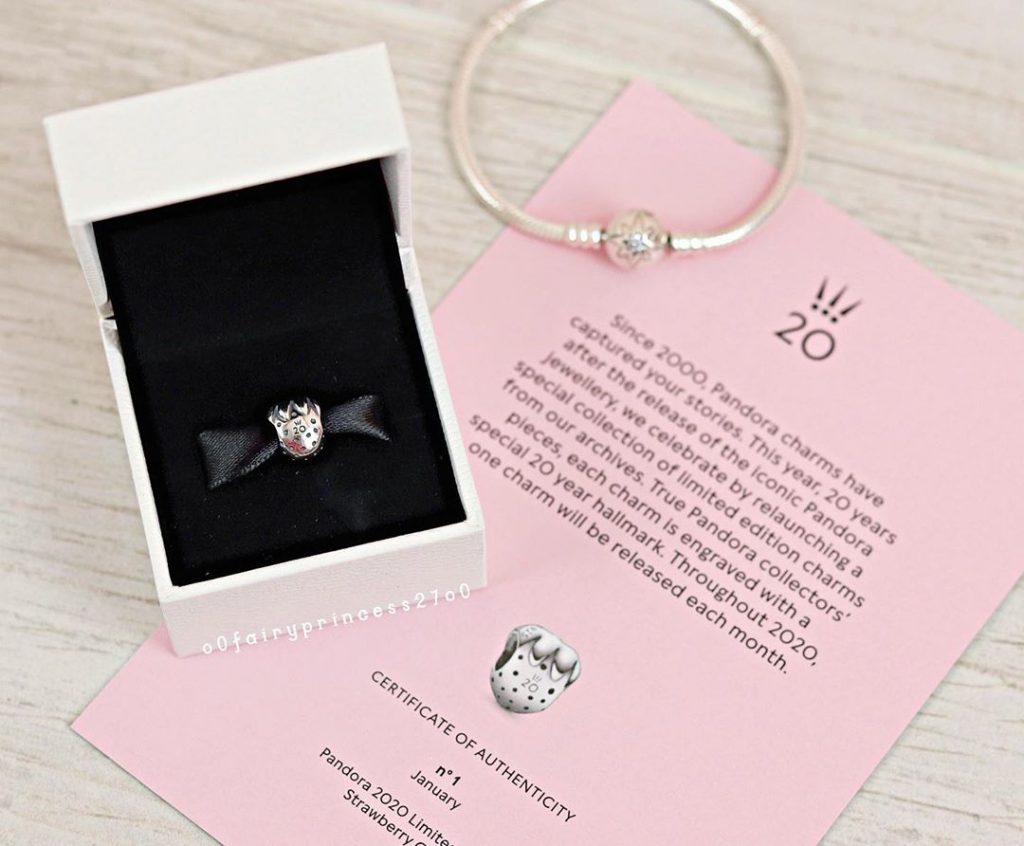 On January 20, the Pandora 2020 Limited Edition Strawberry Charm was released in select markets and stores around the world. The charm was inspired by the first-ever design launched by the brand two decades ago. The sterling silver strawberry charm received a makeover with a special 20-year engraving.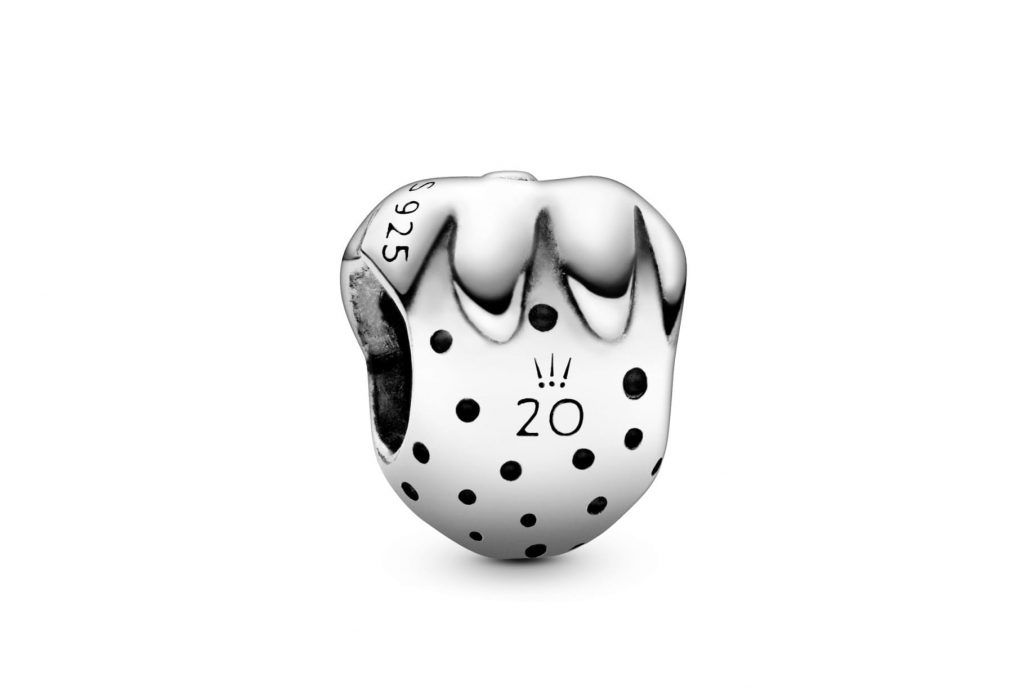 "The strawberry charm holds so many stories for so many people worldwide and the unexpected rapid sales we have seen with the first limited edition charm reinforces that there is a fantastic passion for the collectability of these charms and the memories people attach to their personal collection"

Kate Walsh – Managing director of Pandora UK & Ireland.
Other Pandora 20th Anniversary Charms
A new Pandora anniversary charm will launch on the 20th of each month until the end of the year.
We don't know what will be the next charm yet but we know that it is set to drop on February 20 on Pandora.net. Don't miss it!!
Last year, Pandora launched a collection of Harry Potter charms.