Following Dior's second iteration of the AirPods case, Prada is now the latest high-fashion brand to offer the emerging luxury accessory. Here's a complete look and where to buy the Prada AirPods case.
Prada AirPods Case
Following the trend, Prada has crafted an Apple AirPods case made with its famous Saffiano leather.
The accessory uses a black leather base and feature tonal stitching. Prada's iconic silver tone triangle logo appears on the front flap.
Finally, the highlight touches of the design are a charger port at the bottom and a keyring clasp for convenient attachment.
Take a closer look at the Prada Saffiano Leather Airpods Case just below!
[wp_flickity id="112″]
Buy the Prada AirPods Case
Prada's Saffiano Leather Airpods Case is available now on Brownsfashion.com and on saksfifthavenue.com. Its price is set at $240 USD,
Saffiano Leather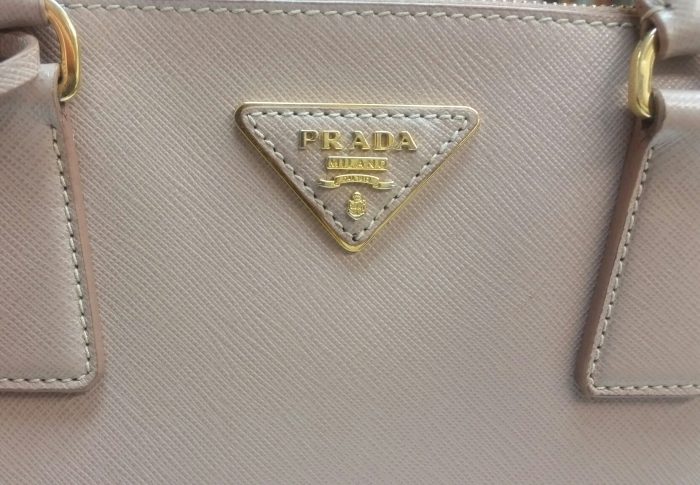 For those asking, Saffiano leather was first made in one of Italy's most famous tanneries and was a signature and patent of established design house Prada. In fact, Saffiano leather was originally made from the highest quality calf leather.
Moreover, the name Saffiano comes from the cross hatch print that was pressed into the wax that coated the leather. It is supposed to be water-resistant, if not waterproof and on a vegetable tanned base.
Other AirPods Case
During the last couple of weeks, multiple luxury brands have seized the opportunity to create a new type of high-end accessory. In fact, we've seen the release of a Gucci AirPods Case, a Saint-Laurent AirPods Case and a Louis Vuitton AirPods Case. More recently, Dior unveiled his second iteration of the Earhpones Case.
Here is a closer look at all the luxury airpods case that you can buy! Please note that this accessory might be your chance to wear your favorite high fashion brand without spending thousands of dollars.
Of course, do not forget to follow us on social media!