Known for its "You know it's real if it's fake" philosophy, New York-based brand Bandulu has released a limited-edition South Park x BAPE T-shirt.
Bandulu x Bape x South Park
The T-shirt is called "BABY MILO ® KILLED KENNY" and produced under the faux collaborative moniker, "SOUTH PARK BY BABY MILO BY A BATHING APE BY BANDULU STREET COUTURE", which is quite funny.
Limited to just 25 units, the T-shirt is offered in a crisp white tone. On the front, you can see a beaten up Kenny with Baby Milo resting on his head.
On the back, you can see Kyle Broflovski and Stan Marsh, two iconic South Park characters. The duo comes with a reworked take on the iconic South Park catchphrase: "Oh my god, BABY MILO ® killed Kenny! You bastard!"
Take a look at the Bandulu x Bape x South Park "BABY MILO KILLED KENNY" T-shirt in the gallery just below.
With only two graphics, Bandulu and Bape really managed to represent the South Park universe.
Buy the "BABY MILO KILLED KENNY" T-shirt
The t-shirt was available on Bandulu's website for $65 USD. But unfortunately, it sold out almost instantly. This is not surprising given that it was limited to 25 pieces.
In the coming days, you may be able to grab a t-shirt for resale on websites such as eBay, Stockx or Grailed. But expect to pay much more than the retail price.
Baby Milo Collaborations
Last year, A Bathing Ape released a collection in partnership with Dragon Ball called the Dragon Ball Super: Broly range. In addition to this collection, the brand also released a collection of graphic tees in commemoration of the beloved Star Wars saga.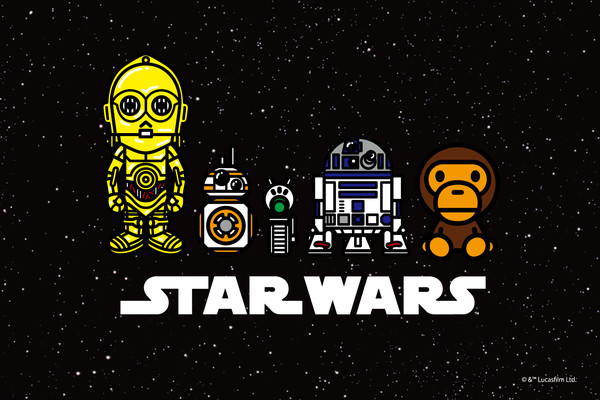 While you are here, you might want to take a closer look at the BAPE x Levi's Mix-&-Match Collection for SS20.
As always, stay tuned for more dope streetwear collabs and don't forget to follow us on social media!