Louis Vuitton has just launched its latest campaign featuring summer-ready bikinis and accessories for the SS20 Collection. Here's what the capsule looks like and where to buy it.
Louis Vuitton SS20 Collection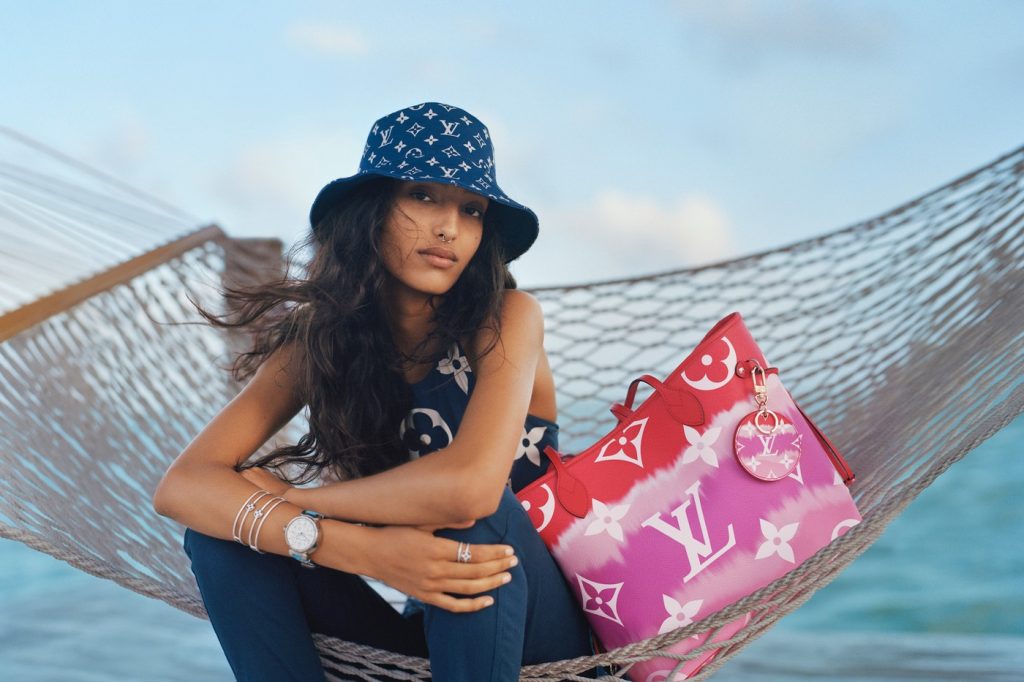 Last month, Louis Vuitton unveiled a playfully versatile Spring/Summer 2020 accessories collection to satisfy some colourful cravings.
Now, LV has released a campaign for the collection featuring Aimee Song, Aleali May, Marie Von Behrens and Devon Lee Carlson where each exquisitely constructed piece comes to life.
The new collection includes bright pastels and monogram prints all over bags, bikinis and more.
Collection Details
The SS20 capsule is inspired by Shibori, an ancient Japanese dyeing technique that involves twisting and knotting the fabric. All pieces are submerged with colours to create a tie-dye-inspired effect.
Tones of pastel pink, yellow and blue are there to add spring vibes to the collection. Moreover, nautical colours such as navy blue, red and white bring a fresh wave on all pieces.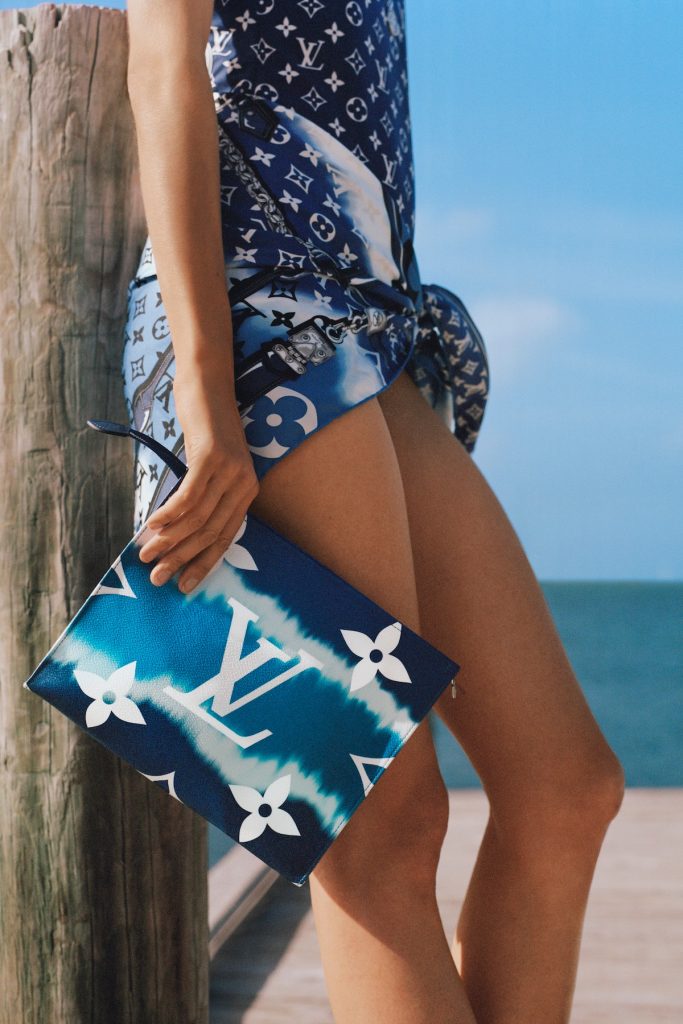 The standout element of the collection is definitely the Louis Vuitton monogram swimsuit, which can be completed with the graphic bucket hat and the matching monogram pouch.
Moreover, some iconic pieces like the Keepall silhouette and the bucket-shaped Néonoé bag also received a seasonal makeover. Those pieces are just perfect to add some vibrant colours to your Spring/Summer 2020 wardrobe.
Take a look at some of the pieces of the Louis Vuitton SS20 Collection in the gallery just below. 
[wp_flickity id="175″]
Release Date
The Louis Vuitton SS20 collection is set to release on March 27 on louisvuitton.com. The price range has yet to be revealed, but stay tuned, we will keep you posted as soon as the information surfaces.
Don't forget to follow us on social media for more iconic fashion collections and get ready for warmer temperatures, spring is just around the corner.
In the meantime, Virgil Abloh finally unveils the Louis Vuitton x NIGO Collab.