Nothing beats a dope sneaker and socks pairing. While the tie-dye trend is still in full swing, entrepreneur Sammy Jo has just combined the best of both worlds. Here is a full look and where to buy the Sammy Jo Tie-Dye Nike Socks called "Spectrum Low".
Tie-Dye Nike Socks
Sammy Jo is "the man" if you're looking to add some colours to your spring outfits. In fact, the entrepreneur is back with another collection of custom tie-dye socks. But this time in a low-cut model.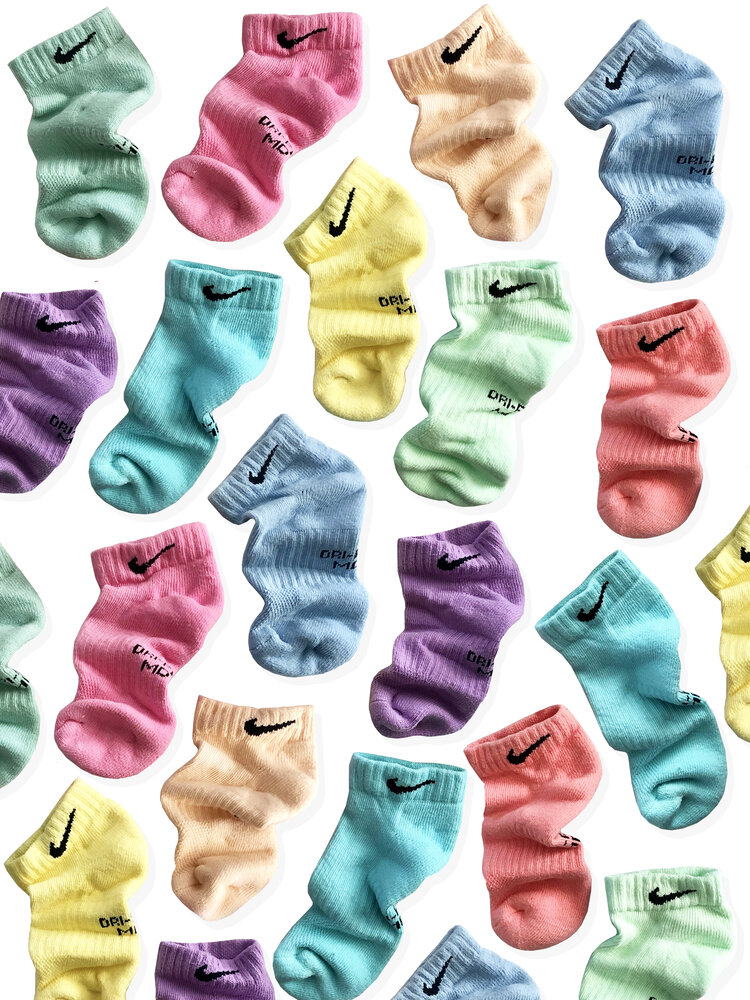 Called "Spectrum Low", the new collection features a six-pack of socks in various colorways. Of course, like the previous collection, they are all personalized independently. This means that no two pairs are identical.
Those Tie Dye Nike Socks are perfect for mixing and matching to add an eye-catching touch to your wardrobe. As always, they are made of Nike's signature performance cotton material and can match with any of your outfits!
Buy the "Spectrum Low collection"
To add the colourful Nike logo socks to your rotation, head over to Sammy Jo's website. The pack of six socks is already available at a retail price of $54 USD.
Sammy Jo Nike Socks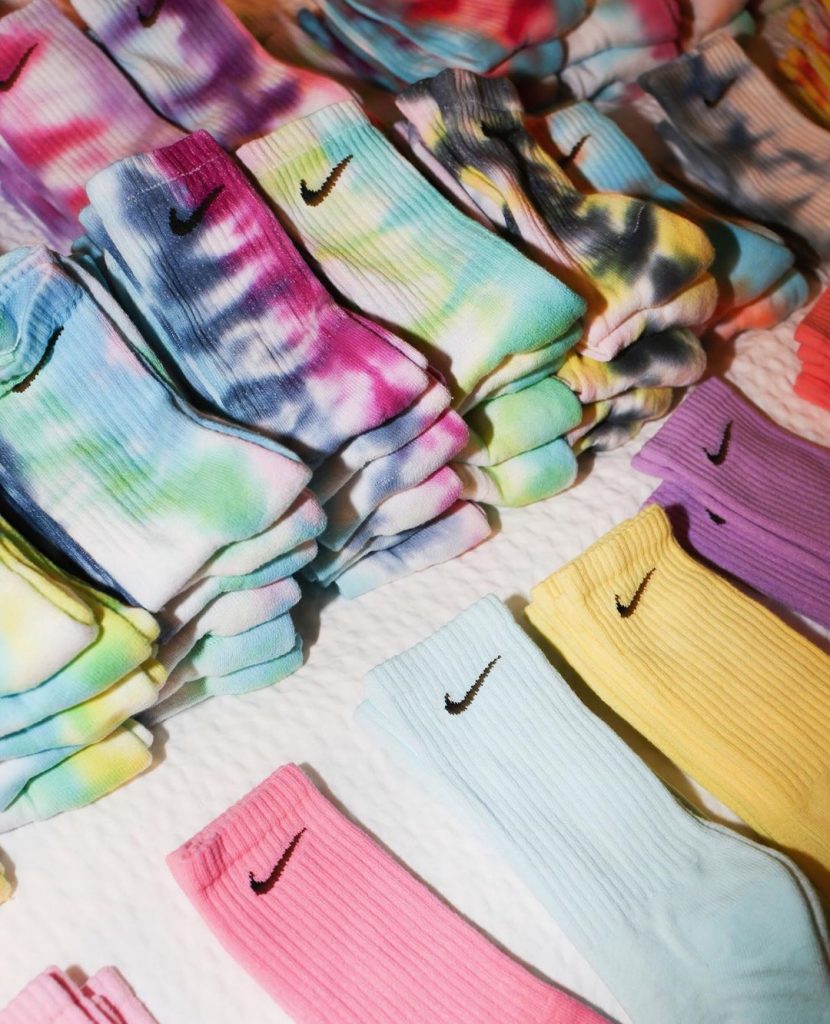 For socks lovers, Sammy Jo has plenty of possibilities to offer. In fact, last year, he released a line featuring Nike Atmospheric Crew socks. Each pair of socks is made to order and dyed by hand using bright colours.
Colours range from lime green, turquoise and dark purple to magenta. A fun set of accessories to add to your summer rotation.
Moreover, if the patterns do not suit you, the brand also offers monochrome socks Drip Dry Crew. They come in a range of bold pastel colours.
[wp_flickity id="203″]
Take a closer look at the Custom Dyed Nike Socks by Sammy Jo and grab your pairs online!