The UK-based retailer "size?" has collaborated with Converse to release customizable Chuck Taylor sneakers. Called "Multipatch", the collection is inspired by the exchange of collectible cards. Here's what it looks like and where to buy it.
Size x Converse "Multipatch"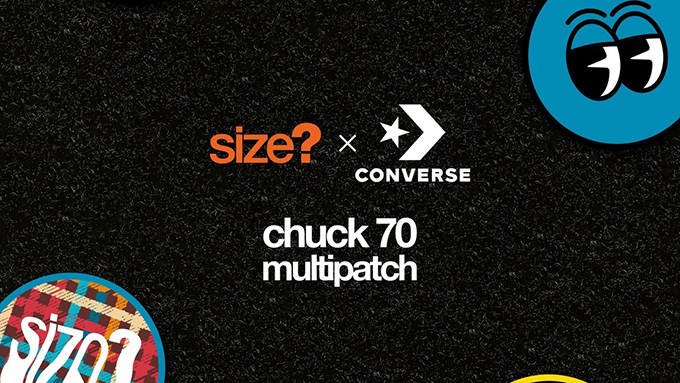 Following the release of the Nike Air Max 95 "20 for 20" and the Talking Heads-inspired Vans Slip-On collaborations, the Size? x Converse "Multipatch" collection celebrates the 20th anniversary of the UK retailer.
Sneaker Details
The Size? x Converse Multipatch arrives in two iterations, an all-white and all-black colorways constructed from a hook and loop fabric.
At the purchase, each sneaker will come with 8 different patches in a variety of colours, designs and fabrics, ranging from a tartan Converse branding to a neon-coloured size? patch.
In addition, 19 other patches will be distributed randomly with in-store purchases. Each of them will have a different rarity to emulate the environment of collectible cards. It's up to you to exchange these patches and create the perfect personalized sneaker!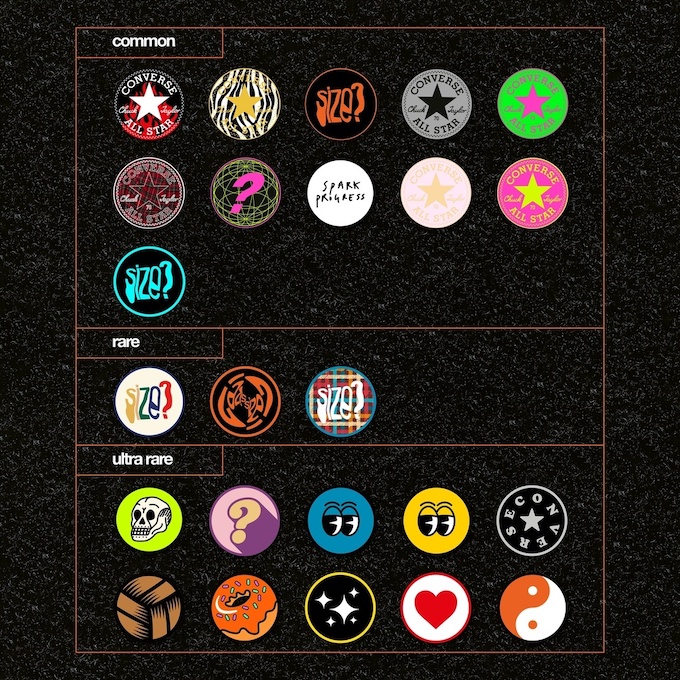 Finally, you can add the various patches anywhere you want on the sneaker. In fact, with its hook and loop construction, you can attach all of your patches at any point on the upper.
Take a closer look at the Size x Converse Chuck Taylor "Multipatch" collection in the gallery just below!
[wp_flickity id="183″]
Release Date
The sneakers are expected to be released on Friday, March 20 via the size? web store and on physical locations.
Pricing details have yet to be revealed, but you can expect the sneakers to be priced similarly to regular converse sneakers. This means something like $85 USD or $100 CAD.
In the meantime, TAKAHIROMIYASHITATheSoloist & Converse team up to release 2 CX Disrupt sneakers.
As always, stay tuned for more dope sneaker releases and don't forget to follow us on social media.