Gucci has unveiled new colorways for its GG Marmont 2.0 handbag line featuring an array of beautiful pastel variations.
Gucci GG Marmont 2.0
Purchasing a designer bag and especially a Gucci bag isn't just for show. Indeed, the latest it's an investment. Whether you pass it down to others in the future or post it for resale, you want to ensure that the bag you're purchasing will not only retain its shape and quality but also maintain its value.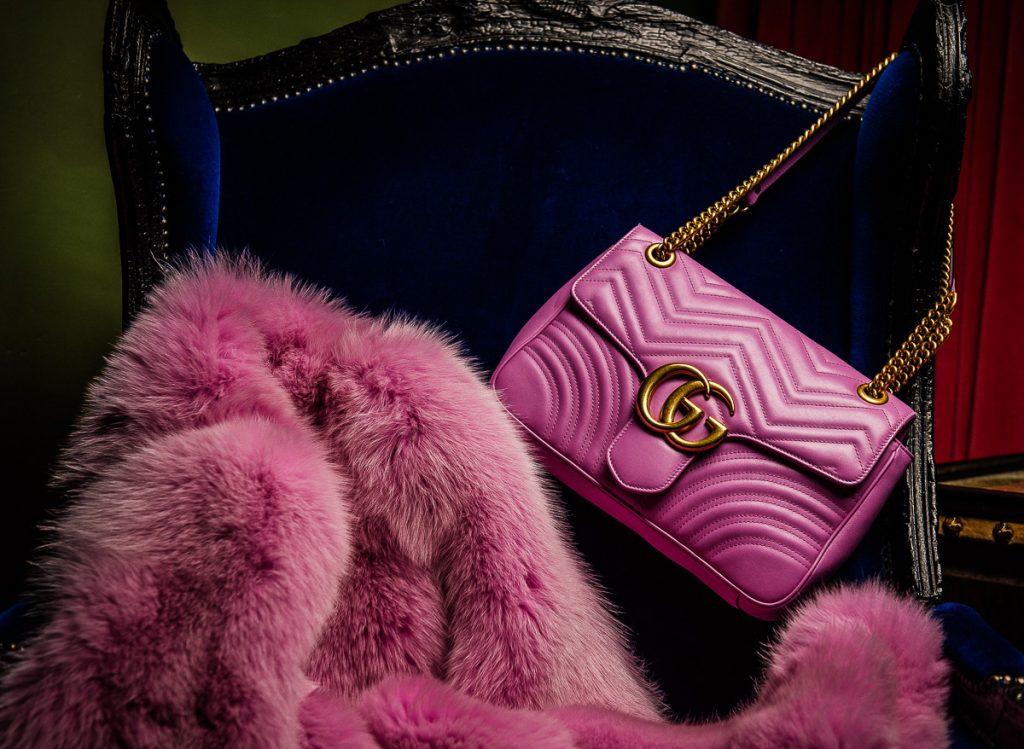 To be sure to make a statement, Gucci is back with a pastel rework of the iconic GG Marmont 2.0.
The collection includes the shoulder-flap bag, the camera case and the mini top handle bag. Those latest come in "Baby Pink", "Light Blue", "Pastel Yellow" and "Water Green" colourways. In addition, a multicolour version also hits the collection.
[wp_flickity id="216″]
The beloved bags are designed by the fashion house Creative Director Alessandro Michele himself. As always, the silhouettes boast the classic double GG logo in the center along with silver-toned hardware.
[wp_flickity id="217″]
The collection includes shiny exotic skins and the pastel iterations offer a distinct refined touch. A microfiber lining with a suede finish completes the look.
[wp_flickity id="218″]
Make sure to take a deep look at the pieces of the upcoming GG Marmont 2.0 pastel collection in the galleries above.
Release Date
An official release date for Gucci's Pre-Fall 2020 GG Marmont 2.0 pastel handbag collection has not yet been revealed. But stay tuned, we will keep you posted as soon as more information surfaces.
GG Marmont x Mickey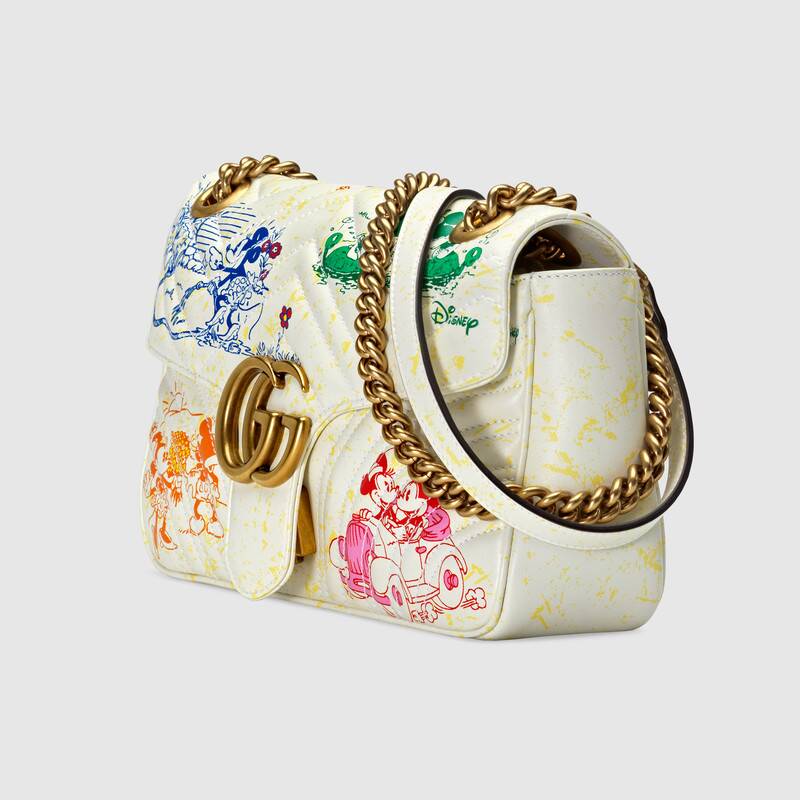 If you love the GG Marmont, Gucci released a white GG Marmont shoulder bag decorated with playful images of Mickey and Minnie Mouse. The online-exclusive accessory features multiple mini-scenes where the two lovebirds share adorable moments in a variety of vibrant colours. 
The bag comes in ivory matelassé chevron leather with Antique gold-toned hardware and is priced at $2,490.
The accessory would make for the perfect addition to any spring look, with the ability to match all kinds of colours and patterns. Grab yours on gucci.com.
While you're here, Gucci's New GG Psychedelic Collection Brings Back the Multicolored Spirit of the '70s.