Spring season is almost here, meaning we get to put our winter clothes away. No more huge coats to ruin your outfit!
Spring also means coming back to life, doing activities, having fun with friends and finally getting a little bit of sun. Let's get to spring essentials: Leather jackets!
Here are 5 creative ways to wear a leather jacket no matter what you're doing!
1- Matching leather jacket with a dress and some military boots. You definitely will make heads turn with this cute and rocky look!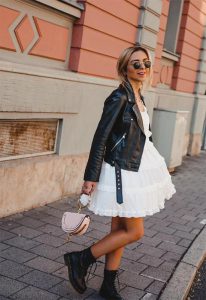 2- The red Parisian look. This look is for the outgoing ones who always want to be different.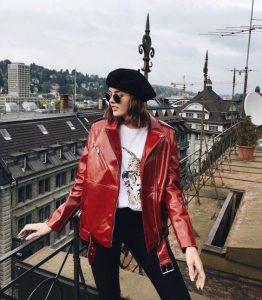 3- The crop top x leather jacket is ideal for those sunny but kind of cold days. By combining it with jeans or a skirt, you will get amazing results.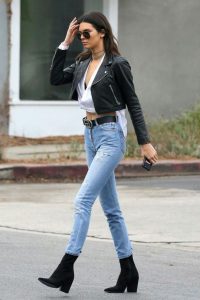 4- The leather jacket paired with a turtleneck for an elegant look. Perfect for school or a family dinner!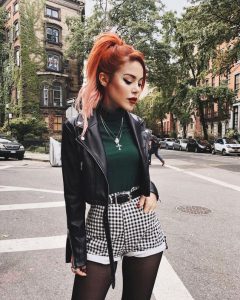 5- The oversized leather jacket. This look is both super trendy and comfortable. For those who don't like being all squeezed up in their clothes, you have the solution!