Whether you like to wear your boyfriend's clothes or just love the bulky cut, we can all agree that oversized sweatshirts are becoming a must. In winter, there is no better combo than a hot chocolate, a good Netflix show, and a comfy pullover. To help you make the most out of this trend here's how to style oversized sweaters in 2020.
In this article, you will discover 35 oversized sweater outfit ideas created by Instagram's top fashion influencers such as @blvckd0pe, @lissyroddyy, @mikutas, @_thefab3, @jessmeupblog, @laddyaddict, @kerine.wang and more.
Oversized Sweaters in 2020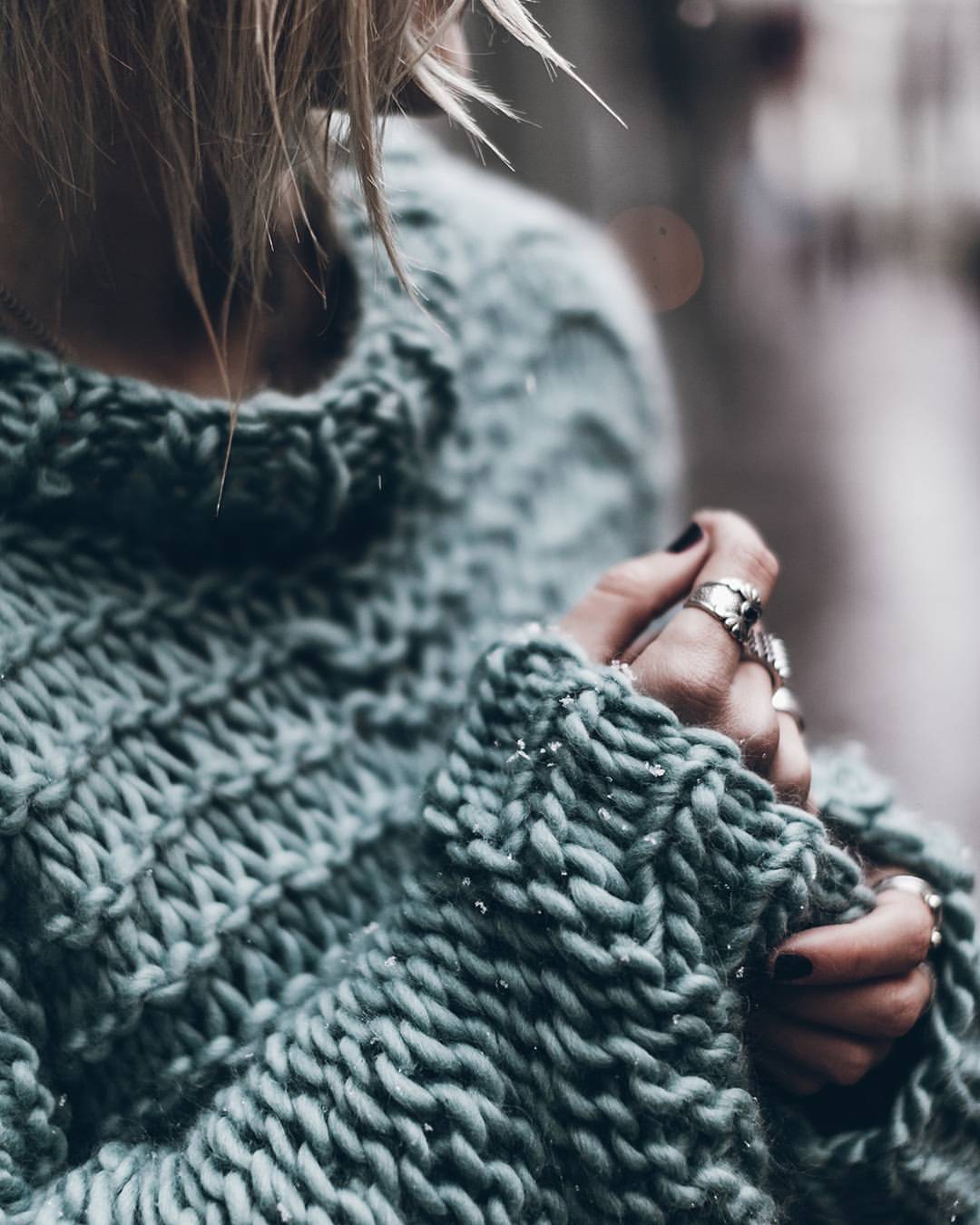 There is nothing like wearing a chunky cardigan on a cold winter day! In fact, this item keeps you warm, makes you feel comfortable, and above all, it allows you to create awesome outfits.
A few years ago, wearing oversized clothes was a big "NO" in terms of fashion. It was considered completely out of date. However, we can assure you that the bulky cut is extremely trendy right now. So, we decided to help you make the most out of it.
How to Style Oversized Sweaters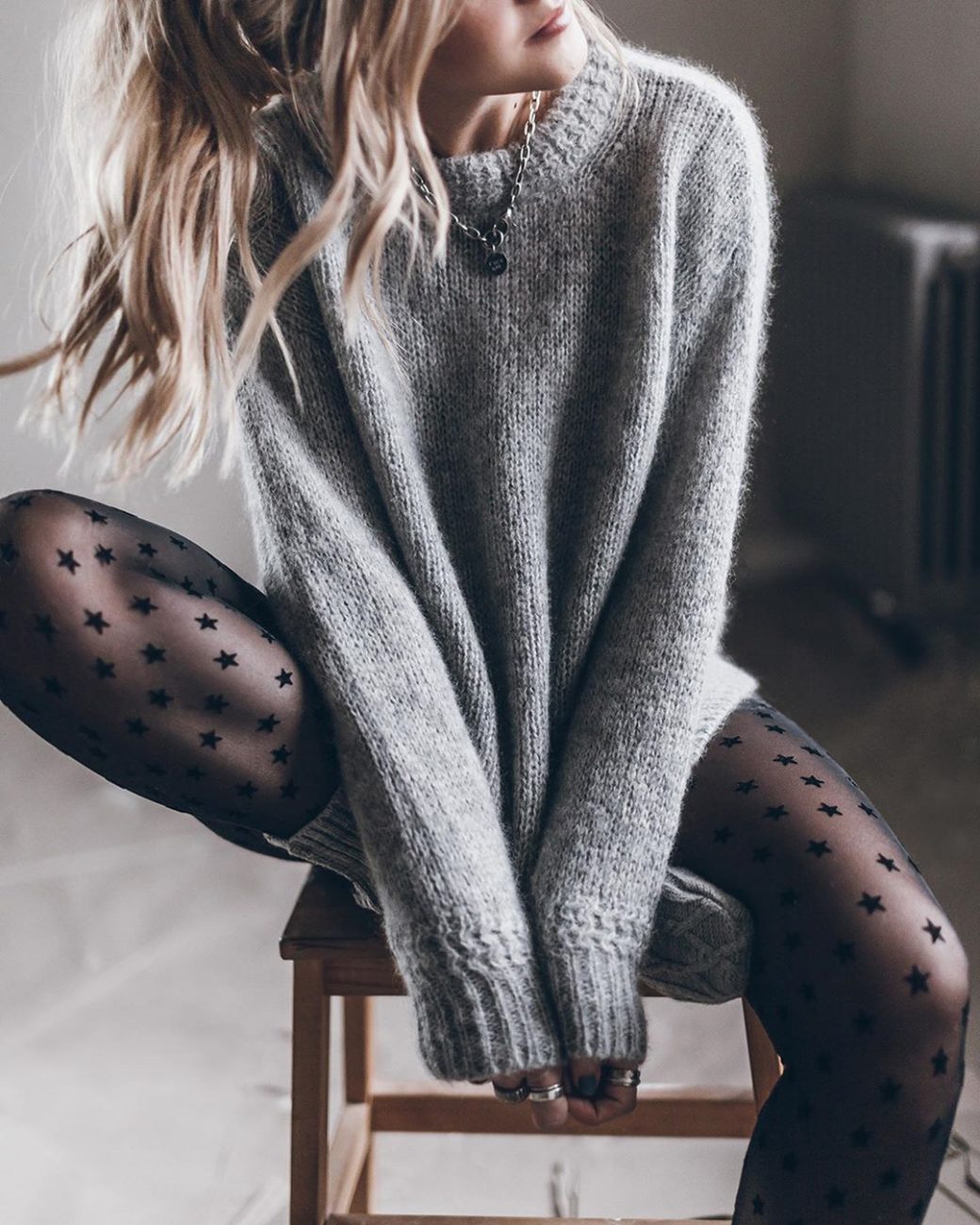 There are about a million different ways to style oversized sweaters. For example, you can wear them with a thick belt, opt for a layering style or even focus on vintage aesthetic.
Before getting into style ideas, we decided to provide you basic tips to create chunky pullover outfits. In the next section, you will learn how to select the right sweater, how to create a stylish outfit, how to accessorize it and finally how to complete it with footwear.
Keep in mind that the most important thing when creating outfits with chunky sweaters is to consider both style and comfort. You'll definitely want to look great and feel cozy in your oversized sweater outfit.
#1 Choose your Oversized Sweater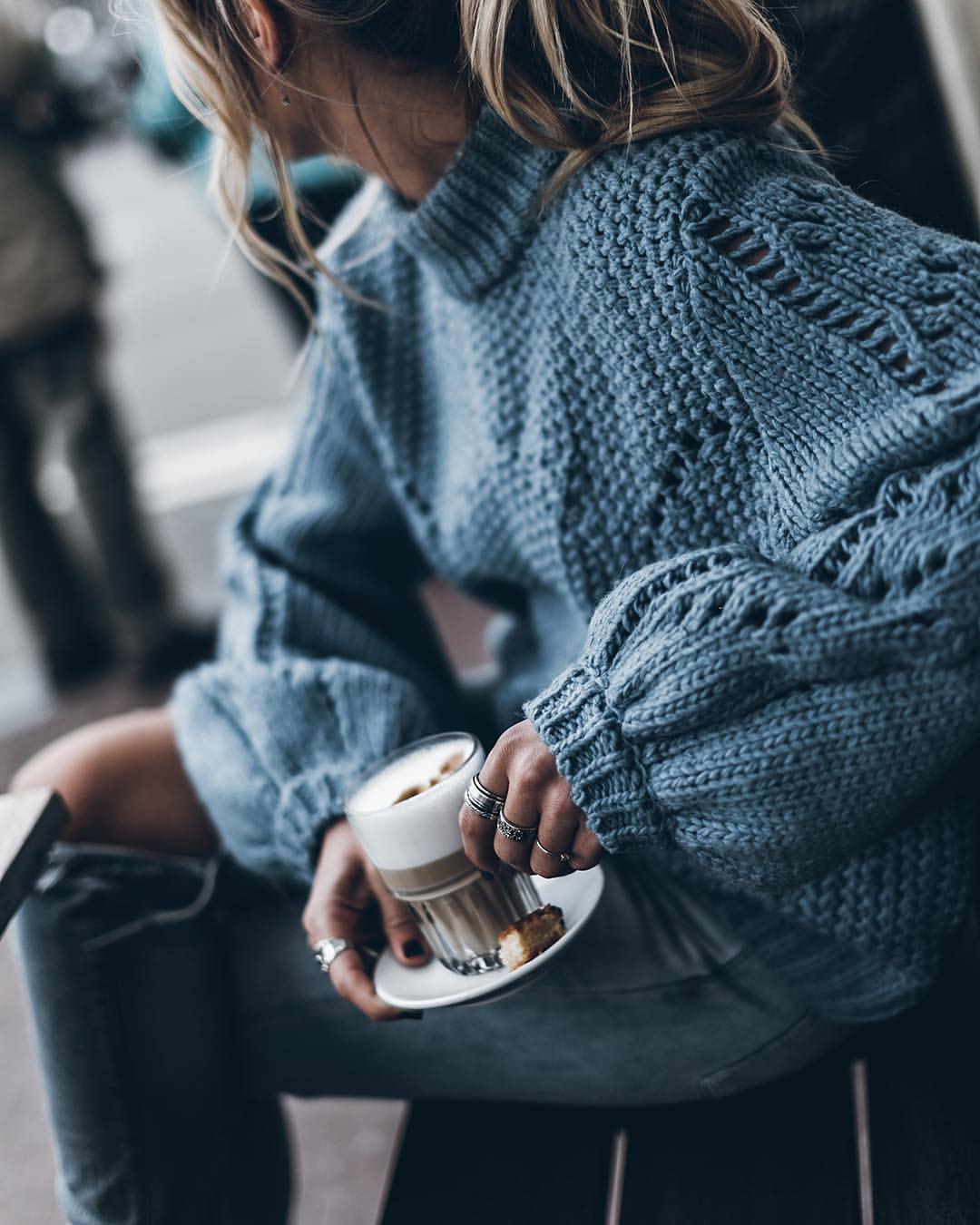 First of all, you will have to choose the right fit. Depending on the outfit you have in mind, you will want to go with either a long sweater that ends about mid-thigh or a wide cut sweater that ends around the waist. The selection really depends on what you prefer and how you are going to style it.
Second, consider colors and patterns. The monochrome color palette is always a good choice because you can style it with almost anything. Patterned sweaters can also be fun if you're looking for statement pieces.
Then, think about layering possibilities. It will help you to decide if you want a thick chunky sweater or a lightweight one. In fact, if you want to wear the sweater over layers, you may want to get something that is oversized but not too thick.
# 2 Create the Outfit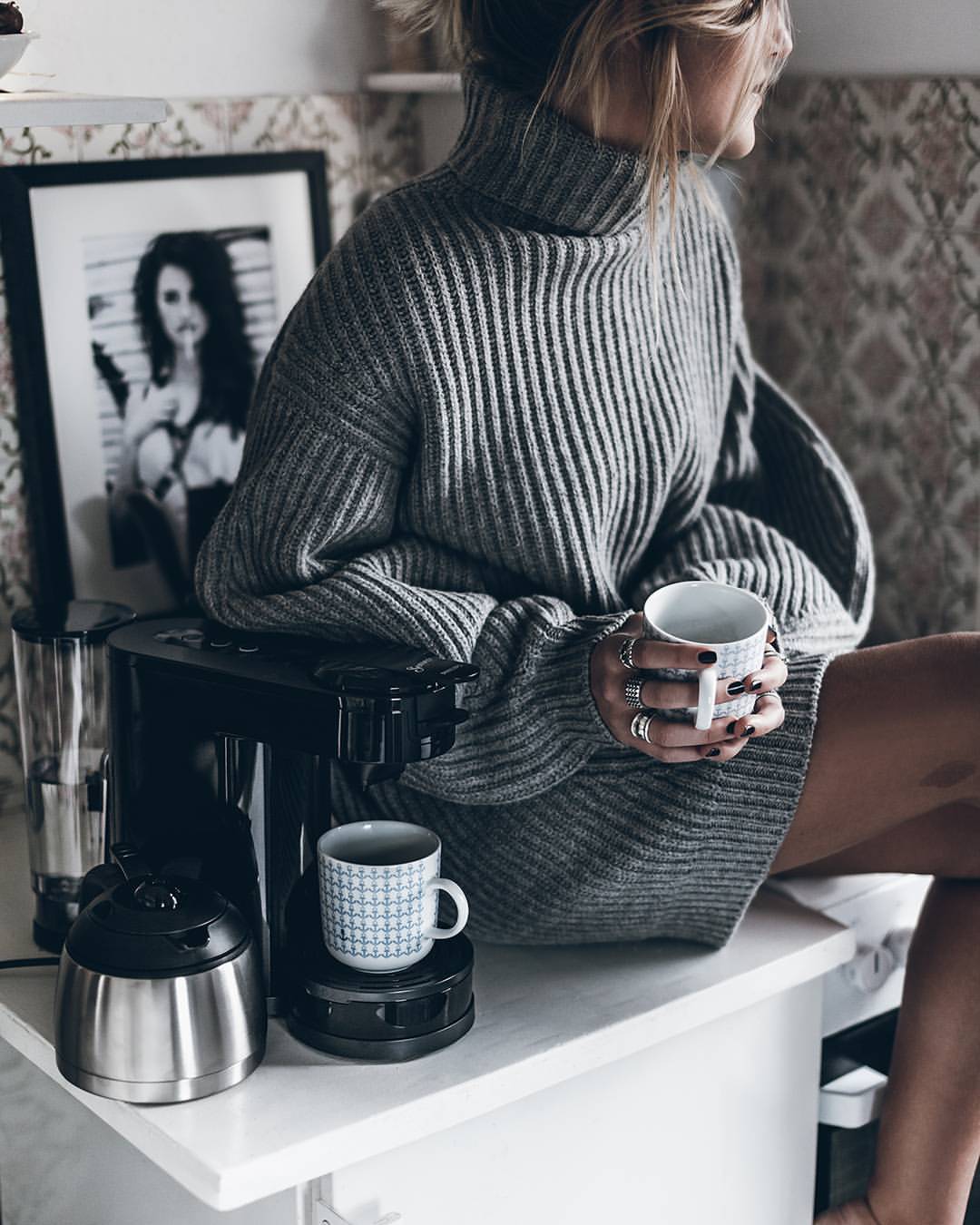 Here, the point is to think differently. Don't be afraid to try your oversized sweater with dresses and skirts. Wearing a big, chunky pullover over a flowy dress can create a trendy contrast. You can also transform some of your summer dresses into fall/winter dresses just by mixing them with a warm sweater.
When you wear oversized clothing, the general rule is to go with one thing at a time. With a huge sweater, you need to avoid wearing big, baggy pants. In fact, we recommend you go with tight jeans, pants, or leggings. Form-fitting bottoms make the contrast!
Another thing you might want to consider is to use your chunky cardigan as a dress. You simply have to make sure it is long enough. If you like this outfit idea, here are 6 Ways to Style Sweater Dresses this Winter!
#3 Do Not Forget Accessories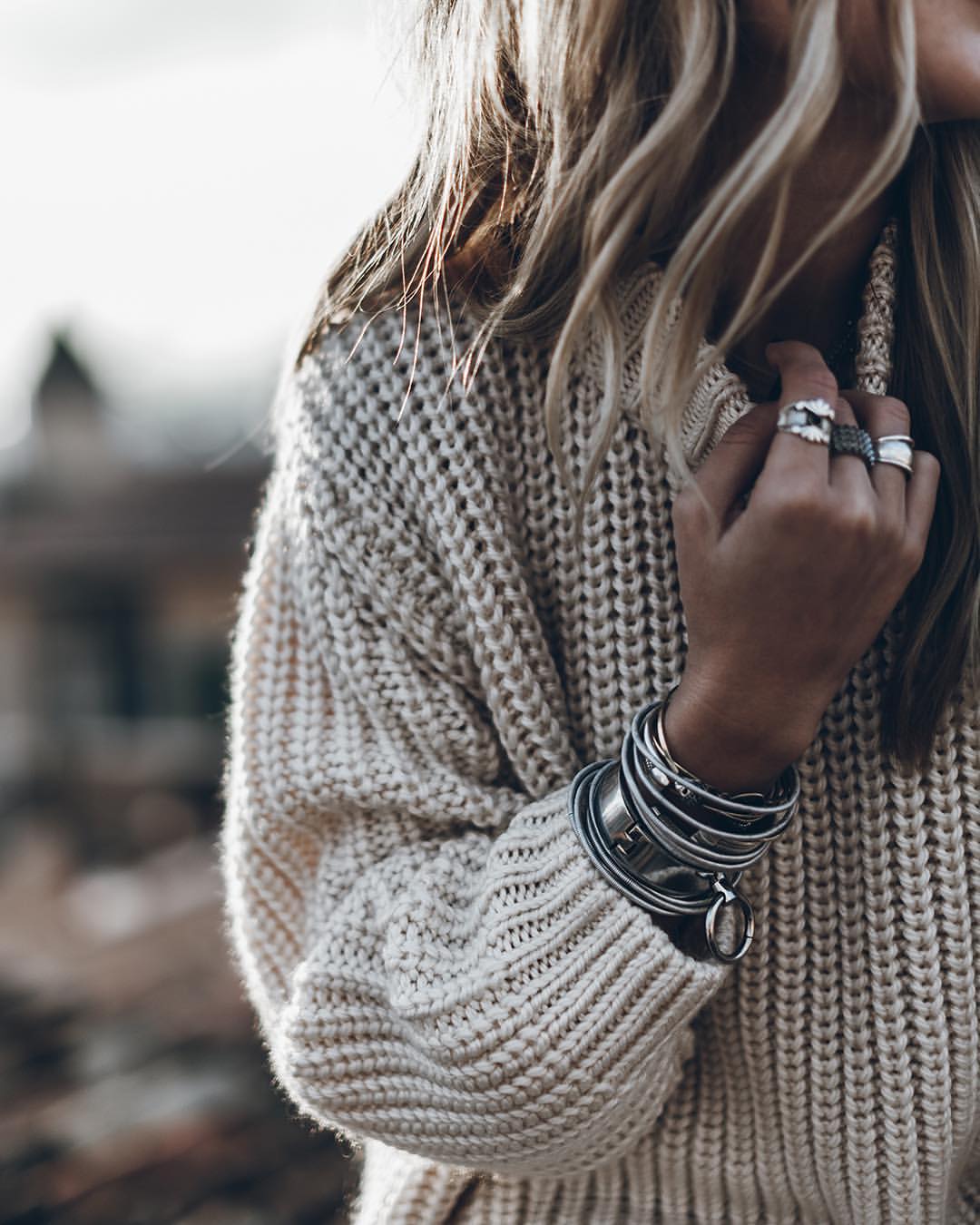 Especially if you're looking to create a sweater dress outfit, you will want to complete the style with a belt. The thing is that oversized sweaters don't show off your figure. So, you will want to accentuate your shape with a waist-belt.
Then, you can add some wrist accessories. Watches, bangles, and other bracelets look great with chunky sweaters. Jewelry is an easy way to add a little sparkle to a neutral sweater outfit.
Necklaces are also a nice way to transform a comfy sweatshirt into dressy work attire. Play around with your jewelry can really change the whole vibe of an outfit, so don't be afraid to experiment.
#4 Complete it with Footwear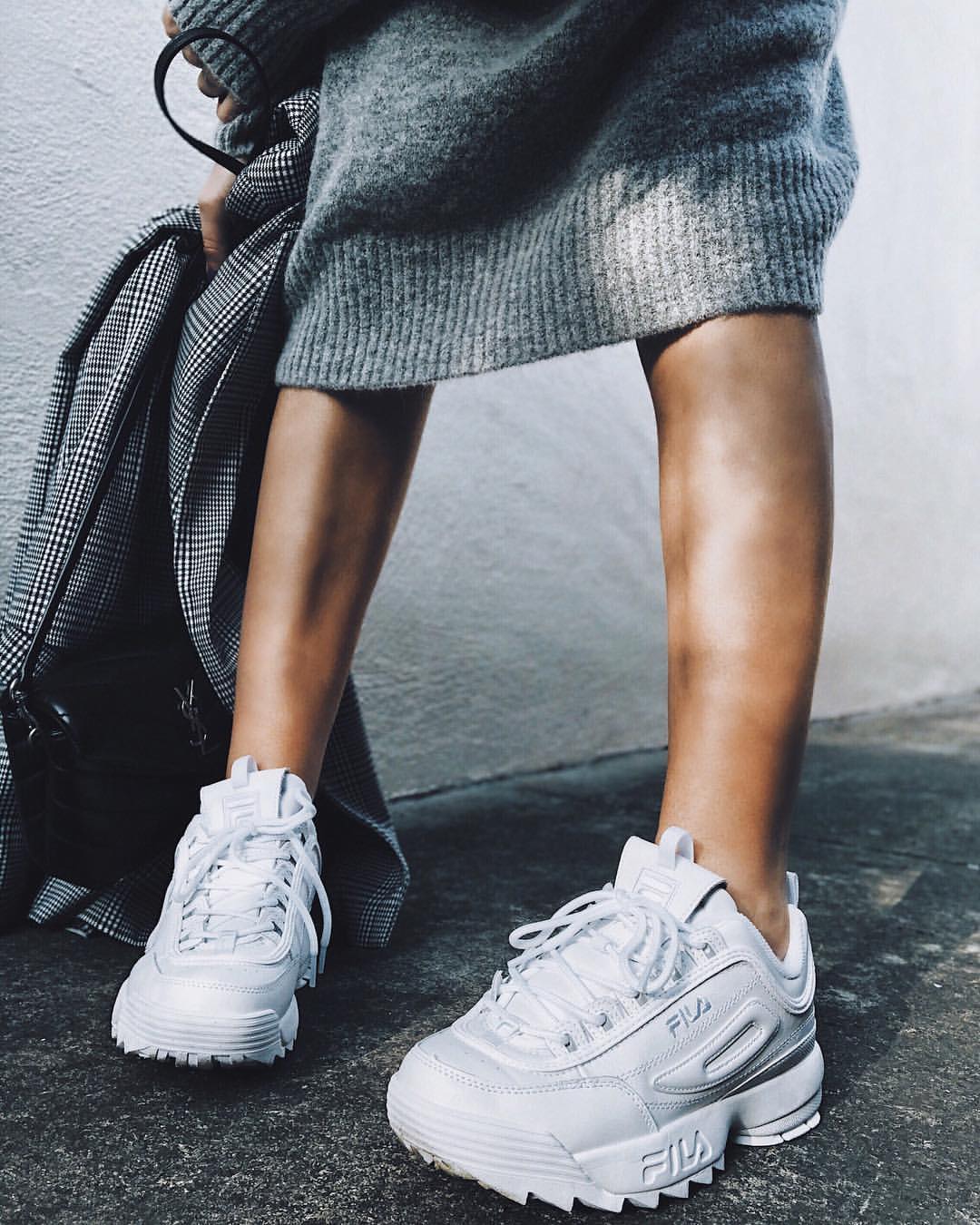 In terms of footwear, there are plenty of options. Pairing oversized sweaters with footwear is quite simple. Indeed, they go perfectly with boots and chunky sneakers.
However, you can also try to wear other types of footwear. For example, you can pull your oversized sweater dress with over-the-knee boots or mix a neutral sweater with sky-high wedges or heels. 
35 Oversized Sweater Outfit Ideas
In this section, we gathered our favorite oversized sweater outfit ideas to copy in 2020. We found those style inspirations on the Instagram profile of our favorite fashion influencer. These style ideas will help you really understand the 4 tips we provided earlier.
This concludes our article on how to style oversized sweaters in 2020. If you want more fashion tips & tricks, you should take a look at these 25 Grunge Outfits to Copy in 2020 or at these 25 Puffer Jacket Outfits to Try in 2020!