Off-White has followed the same trend as Supreme and has designed a collection of undies!
Virgil Abloh seems to have noticed the "show your underwear" trend and he took advantage of it. Having Calvin Klein or Diesel boxers is a classic for men, but Off-white? It is taking underwear fashion to the top.
The undergarments are offered in two basic colours: black and white. Also, as you must have noticed, they are inspired by the iconic yellow belt.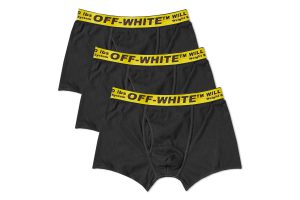 The yellow belt is known to be the Off-White's iconic piece. Introducing its design on boxers establishes a perfect connection between streetwear and luxury fashion. This seems to be a good move for Abloh because designer underwear is starting to grab the attention of customers.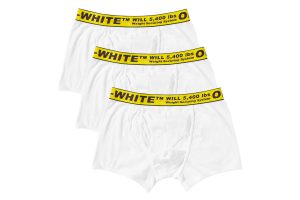 Even though they are underwear, Off-White is still a luxury brand which drives up prices tremendously. You can shop the three-pack boxer in different retailer shops for 560$ USD. That's more than 180$ USD a piece!