Michael B Jordan styles are always outstanding.
He is not only one of the best actors worldwide, but also one of the most stylish men there is. In fact, most fashion enthusiasts look up to Michael B Jordan styles to inspire their everyday closet. That being said, we decided to gather our favorite outfits from the actor to help you redefine your looks. Before we enter the subject in depth, let's take a quick look at Michael B Jordan's career.
---
Short Bio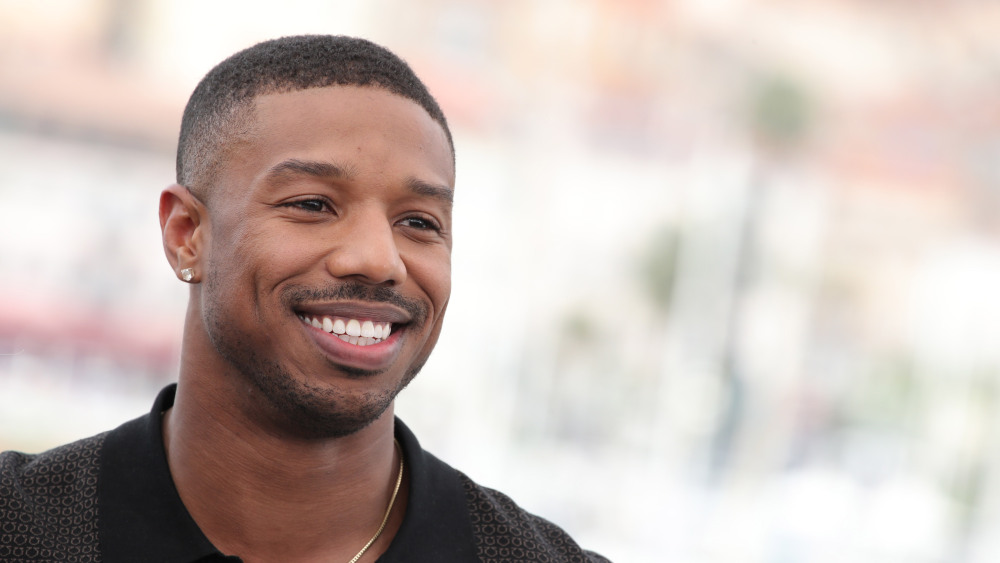 Michael B Jordan
Age: 32 y/o
Born: California
Notable movies:  Black Panther, Creed & Fantastic Four 
Fun fact: His middle name, Bakari, means "noble promise" in Swahili
---
Now it is time to brace yourself for some bold styles! You might be surprised by how of a fashion god the actor really is. The following list presents our 15 favorite Michael B Jordan styles so far. It includes many different looks from street styles to elegant outfits.
15 best Michael B Jordan styles so far
#15 Plaid jacket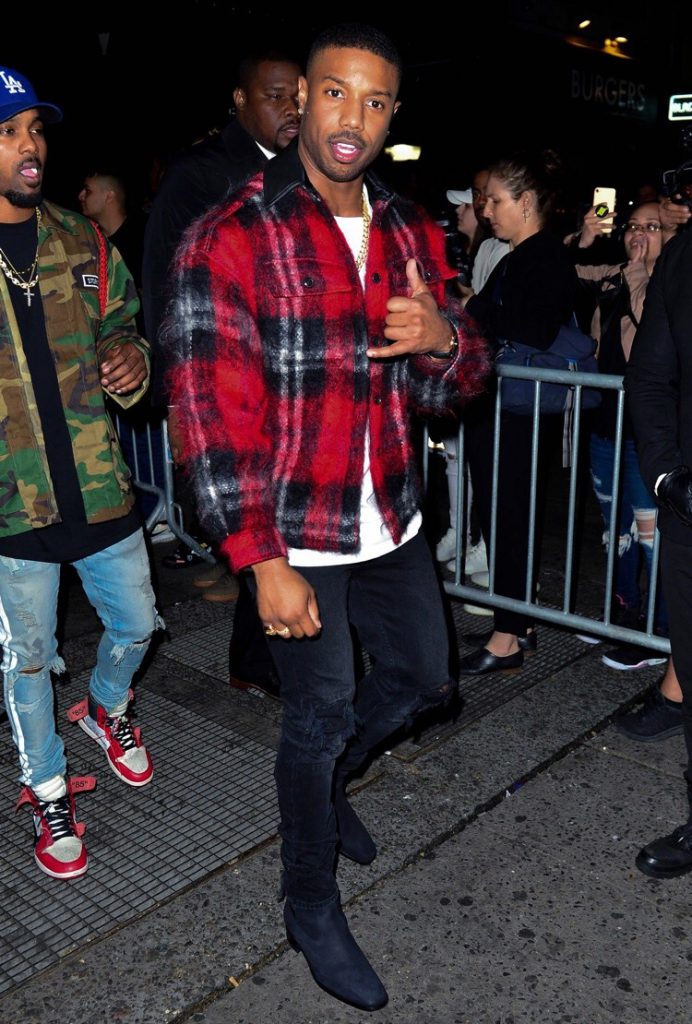 This outfit is perfect for a night out! In fact, it is a good mix of street style and casual style. The plaid jacket and the ripped black pants create the street vibe, while the dark blue Chelsea boots add an elegant touch. If you didn't know, Michael B Jordan loves to rock plaid patterns.
#14 Cold Weather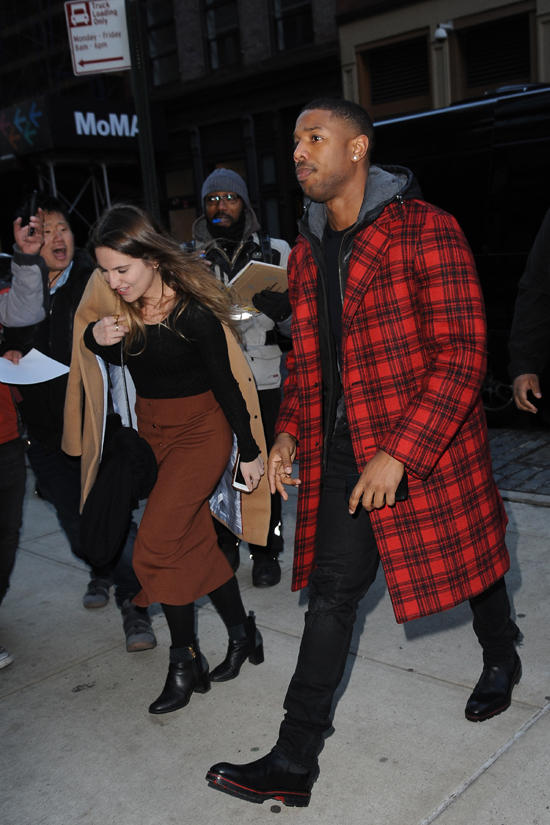 Another plaid pattern outfit! Michael B Jordan gives a lesson on how to be stylish in cold weather. He was spotted at NYFW rocking a red plaid jacket with black pants and boots. The key element to this outfit is the subtle matching red stripe on the boots. He really is a fashion genius.
#13 Simplicity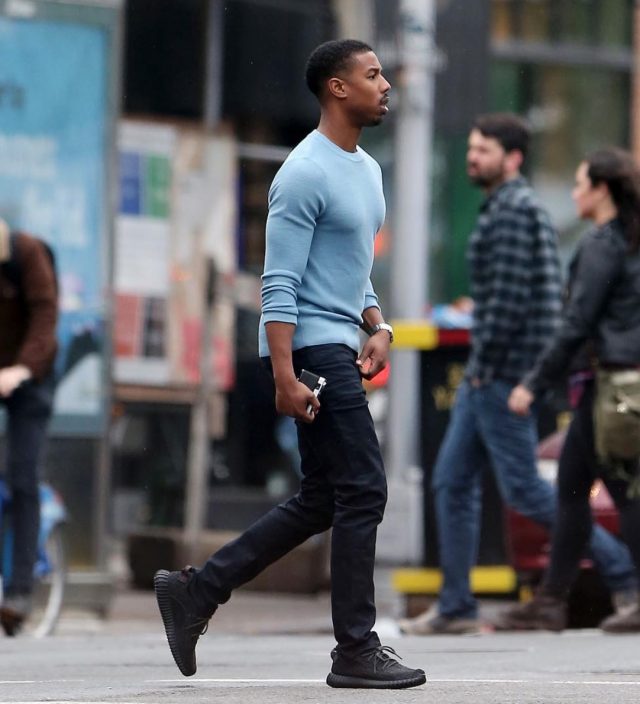 Michael B. Jordan also knows how to dress for everyday life. Fashion does not always consist in being showy and the actor knows it. He created a simple and comfortable outfit featuring a light blue sweater, dark blue pants, and black Yeezys. Simple and super stylish.
#12 Double breasted suit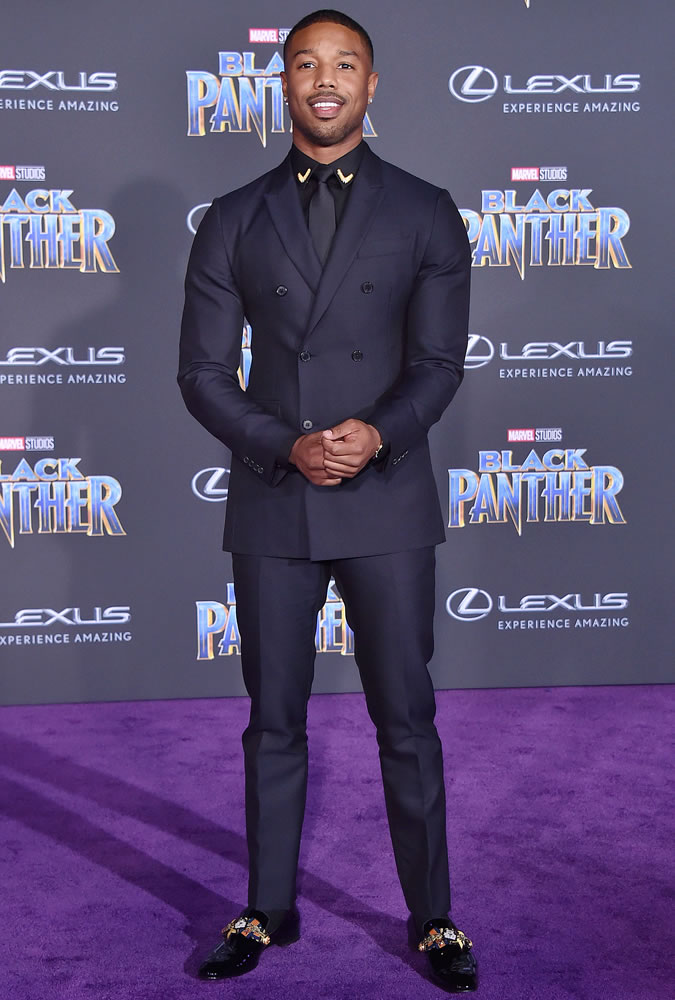 The outfit Michael B Jordan wore at Black Panther's premiere is definitely one of the most elegant we've seen. We are truly impressed by how the actor can wear different styles to perfection. Whether it is street, casual or classy, Michael B Jordan's style is always outstanding. For this particular look, everything stands in the little details. Have you seen how his loafers match with his shirt's collar?
#11 Bold Plaid Design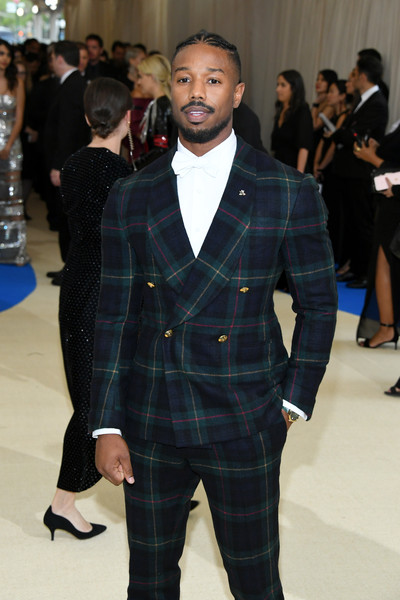 This is one of the most daring elegant outfits from Michael B Jordan. He managed to style a "Christmas colored" suit in a way no one could've. Red and green are hard colors to match together, but, when done well, give an amazing result.
↓

More

on page 2 ↓