Sneakerheads will soon be able to store their precious shoe collection in a high-end container. Shortly, we will see the launch of the very first Louis Vuitton sneaker trunk. It is set to be unveiled at Art Basel's Design Miami in December.
Storing valuable sneakers
Sneaker collecting is more popular than ever. Hypebeasts from around the world are spending thousands of dollars to get their hands on limited-edition shoes. Some of them do it for style, others are making it a business. In fact, the resale of exclusive kicks has become a huge market.
What doesn't actually make sense right now is that most sneaker collectors store their valuable sneakers in cheap boxes. Some even lay them on their bedroom floor. It's the same as storing a Rolex watch directly on the counter, it is absurd.
Thankfully, Louis Vuitton saw the lack of high-end sneaker trunks available and decided to act.
Louis Vuitton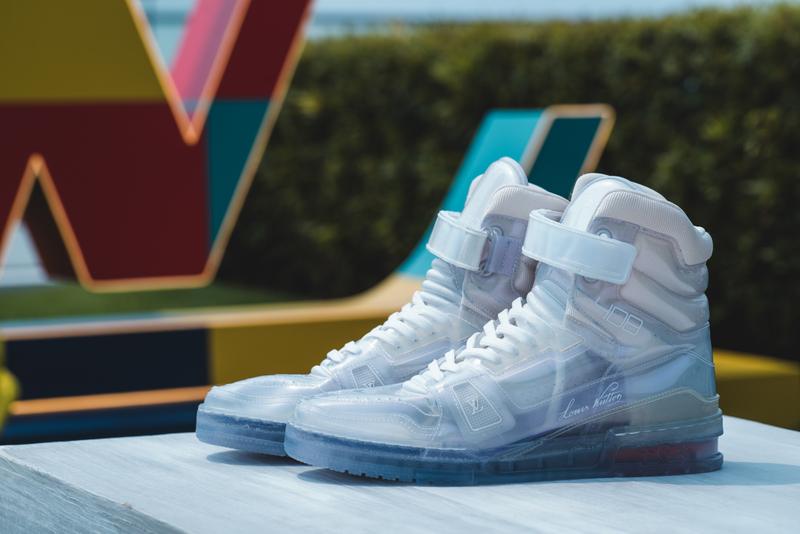 Virgil Abloh remains at the forefront of high fashion. Wisely, he opened Louis Vuitton's luxury market to the high-end streetwear industry. Now, the brand is more youth-oriented than at any point in its history. It really is at the forefront of streetwear trends. This is thanks to the makeover of Louis V's ready-to-wear and sneaker divisions.
Louis Vuitton has built a huge reputation for its unique collection of monogrammed trunks. During the past years, they've been adapted to carry all manner of esteemed items, from the World Cup trophy to the League of Legends Summoner's Cup. Now, the brand is about to introduce a custom Louis Vuitton sneaker trunk.
Louis Vuitton Sneaker Trunk
The new Louis Vuitton Sneaker Trunk can fit 6 pairs of low-tops and 8 pairs of high-tops. Each drawer is sized to fit up to size 13 low-tops and size 12 high-tops.
Moreover, customers will also get the chance to customize each trunk from scratch. Buyers will be able to personalize the trunk with their own initials, and chose from a variety of colors to suit their kicks.
Take a look at the luxury sneaker trunk just below!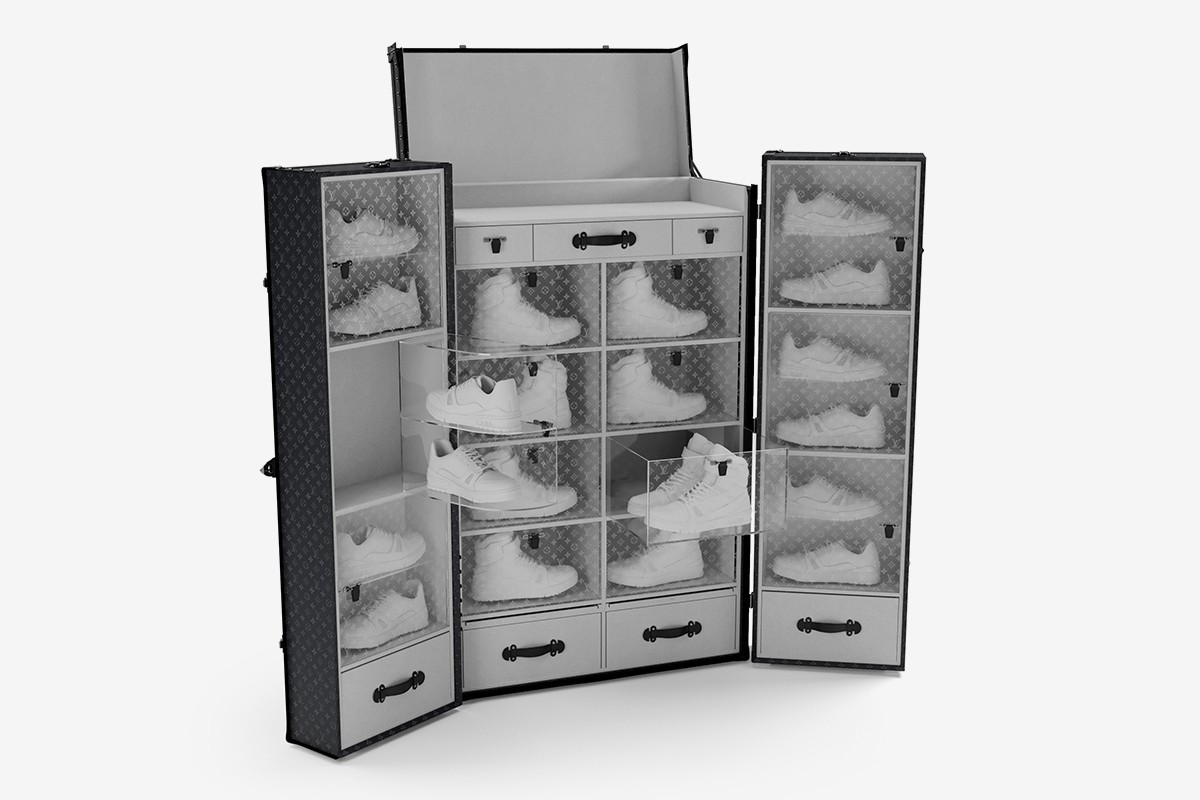 Release Date of the Louis Vuitton Sneaker Trunk
The Trunk will debut at the Savoir-Faire experience in Miami Design District's Paradise Plaza on December 3, 2019.