Coachella is known for delivering a fashion parade of boho babes.
Year after year, Influencers from around the world come to this Californian music festival wearing outstanding outfits. Most of them planned what they would wear months before.
Coachella usually sets the festival outfits trends for the year. So, we decided to gather our 50 favorite looks which are set to be some of the biggest trends this summer 2019.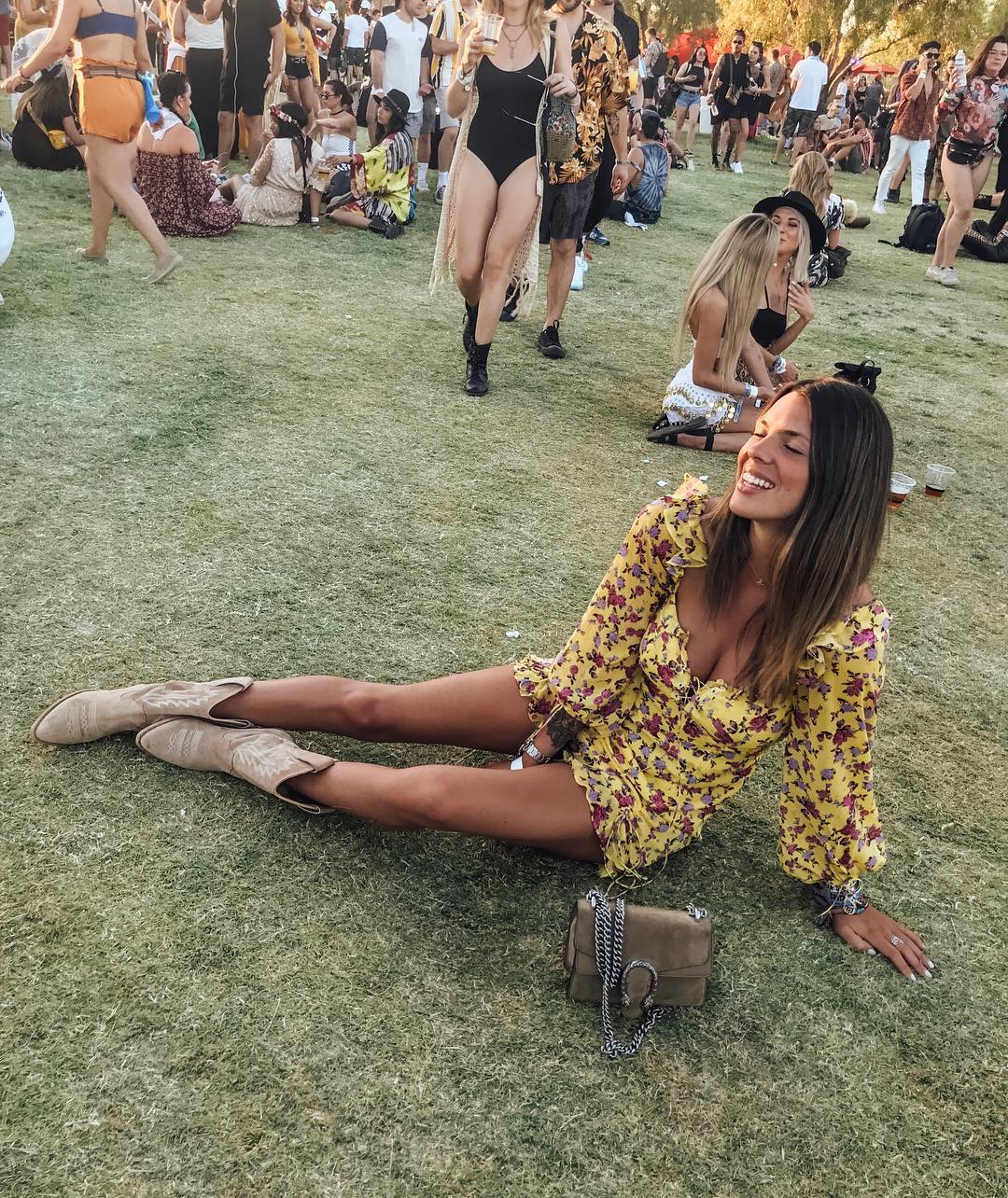 Model: @_lmflores
Shop the look ⇓
♦ Yellow Floral Dress – Revolve – Shop Link
♦ Beige Ankle Boots – Alpestore – Shop Link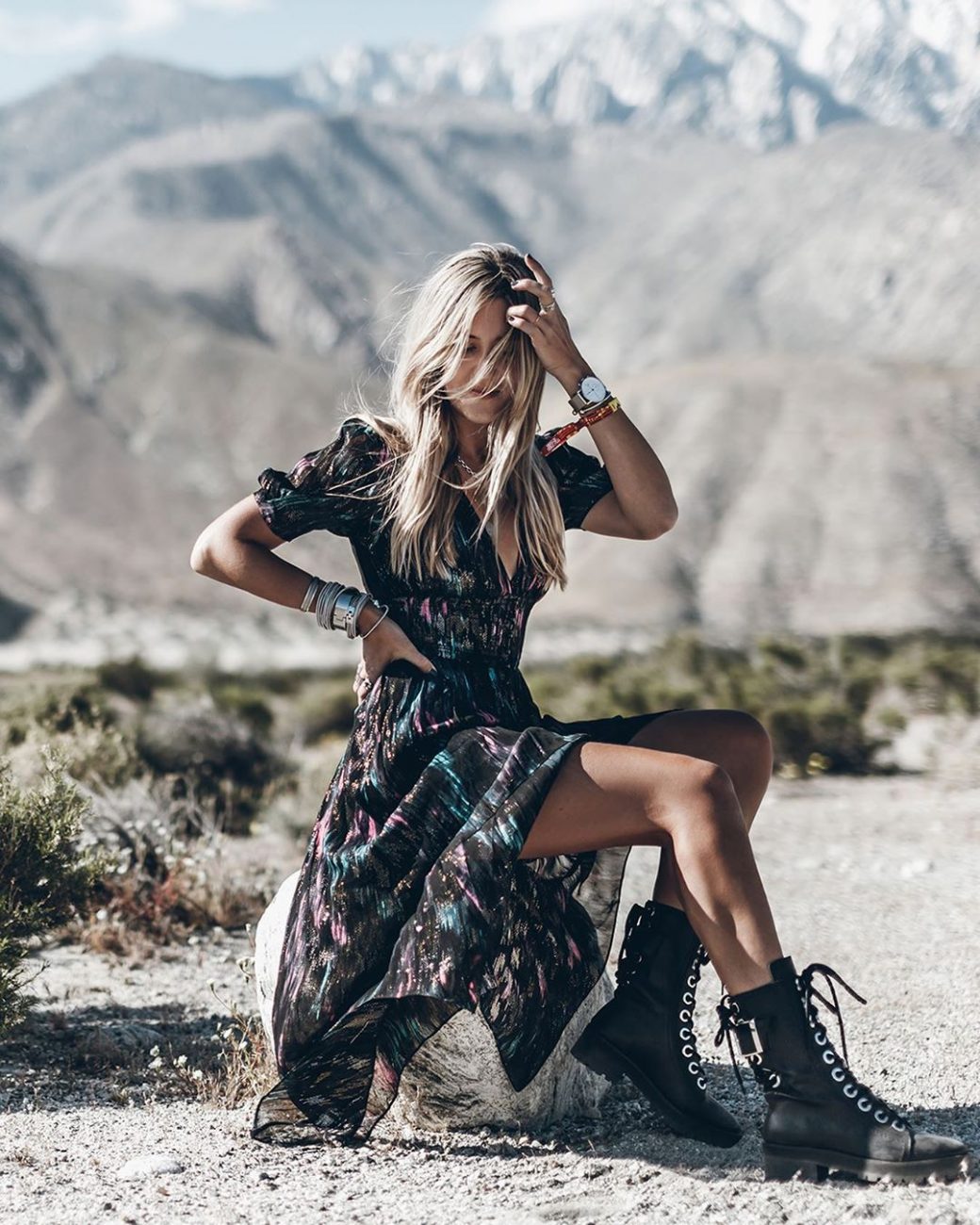 Model: @mikutas
Shop the look ⇓
♦ Long Printed Black Dress – TheKooples – Shop Link
♦ Black Boots – TheKooples – Shop Link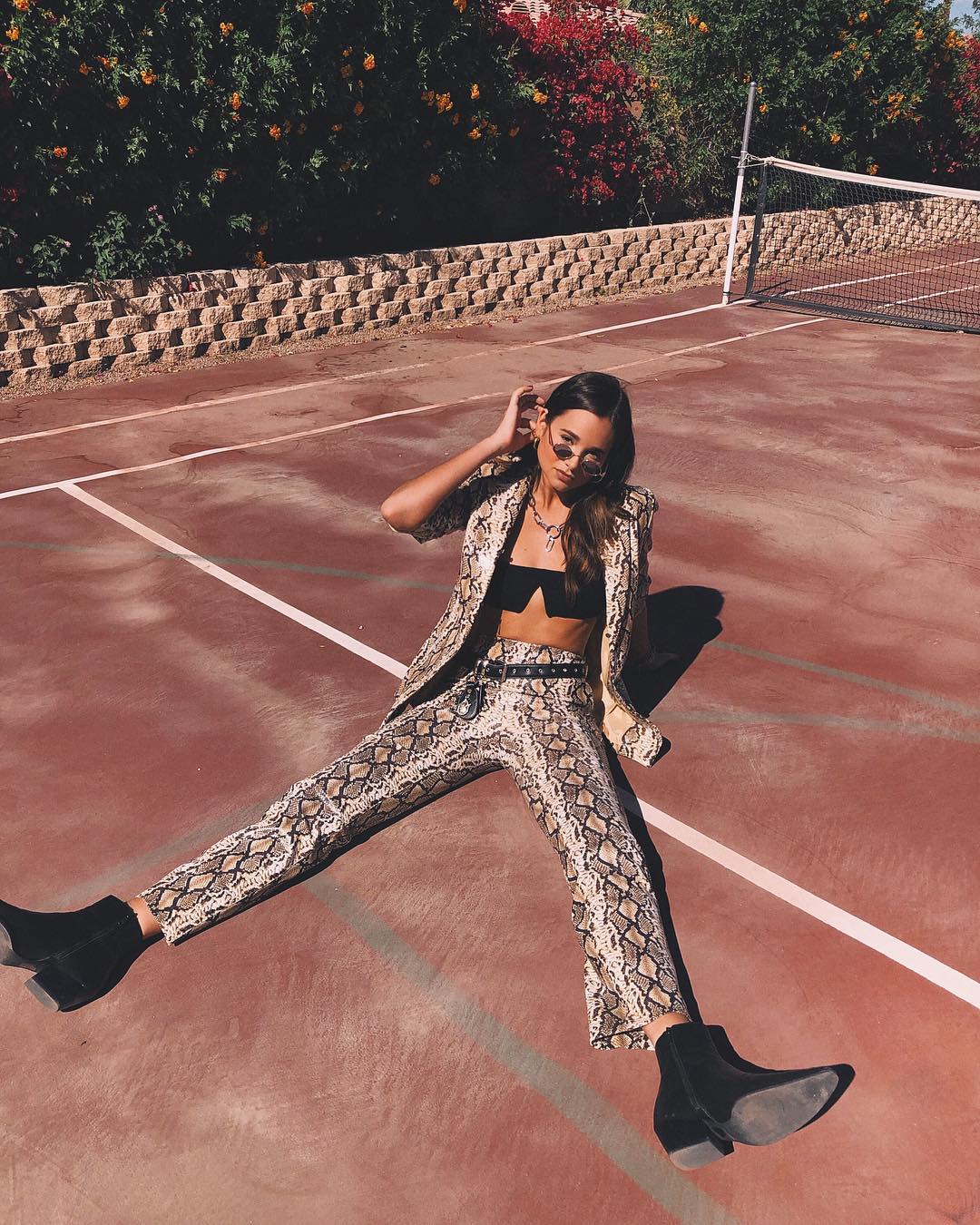 Model: @weworewhat
Shop the look ⇓
♦ Python Blazer – Anine Bing – Shop Link
♦ Python Pants – Anine Bing – Shop Link
♦ Black Boots – Asos – Shop Link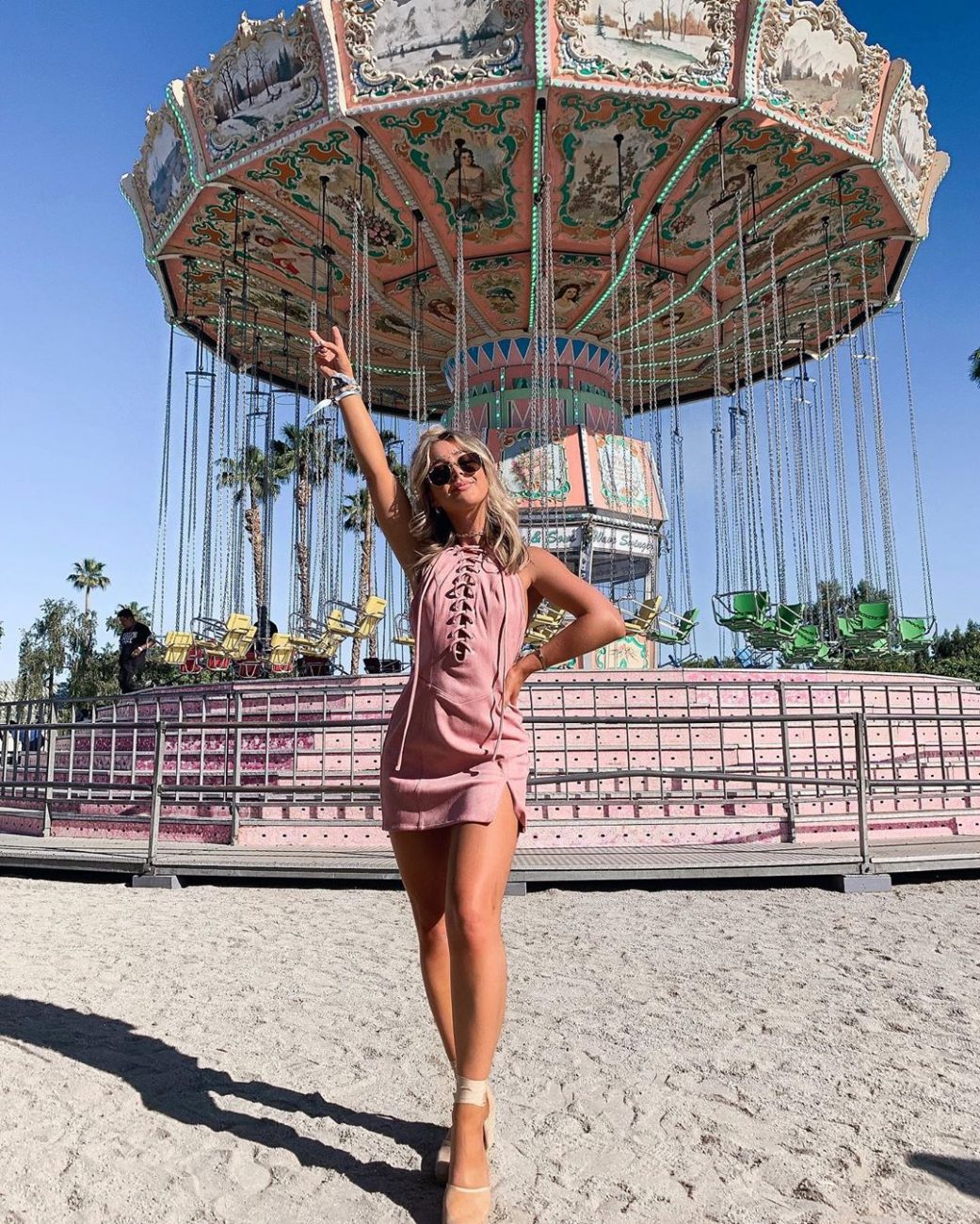 Model: @allchloerose
Shop the look ⇓
♦ Pink Lace Up Dress – Revolve – Shop Link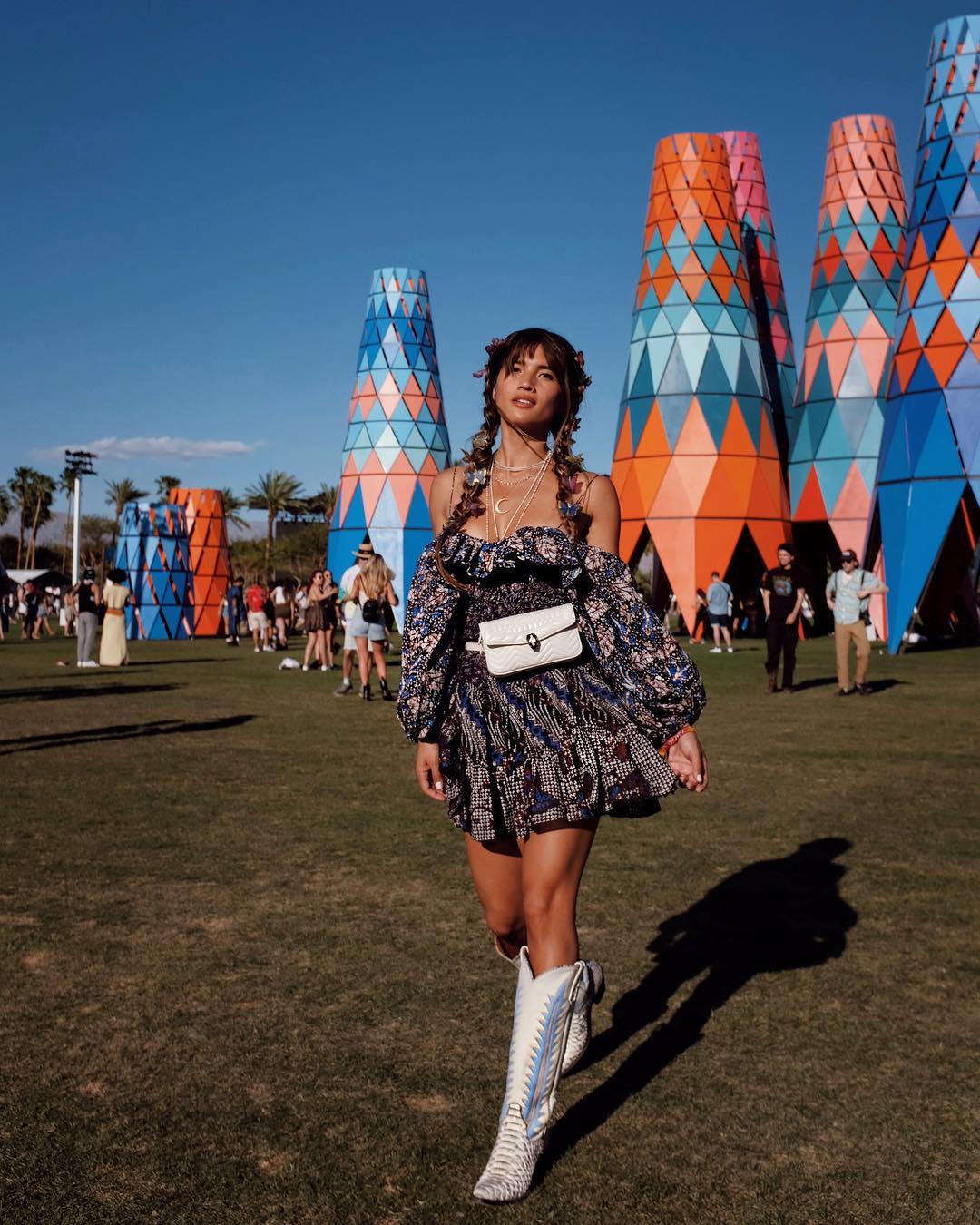 Model: @rocky_barnes
Shop the look ⇓
♦ Jira Dress Indigo – Ullajohnson – Shop Link
♦ Kate Boots – Mironcrosby – Shop Link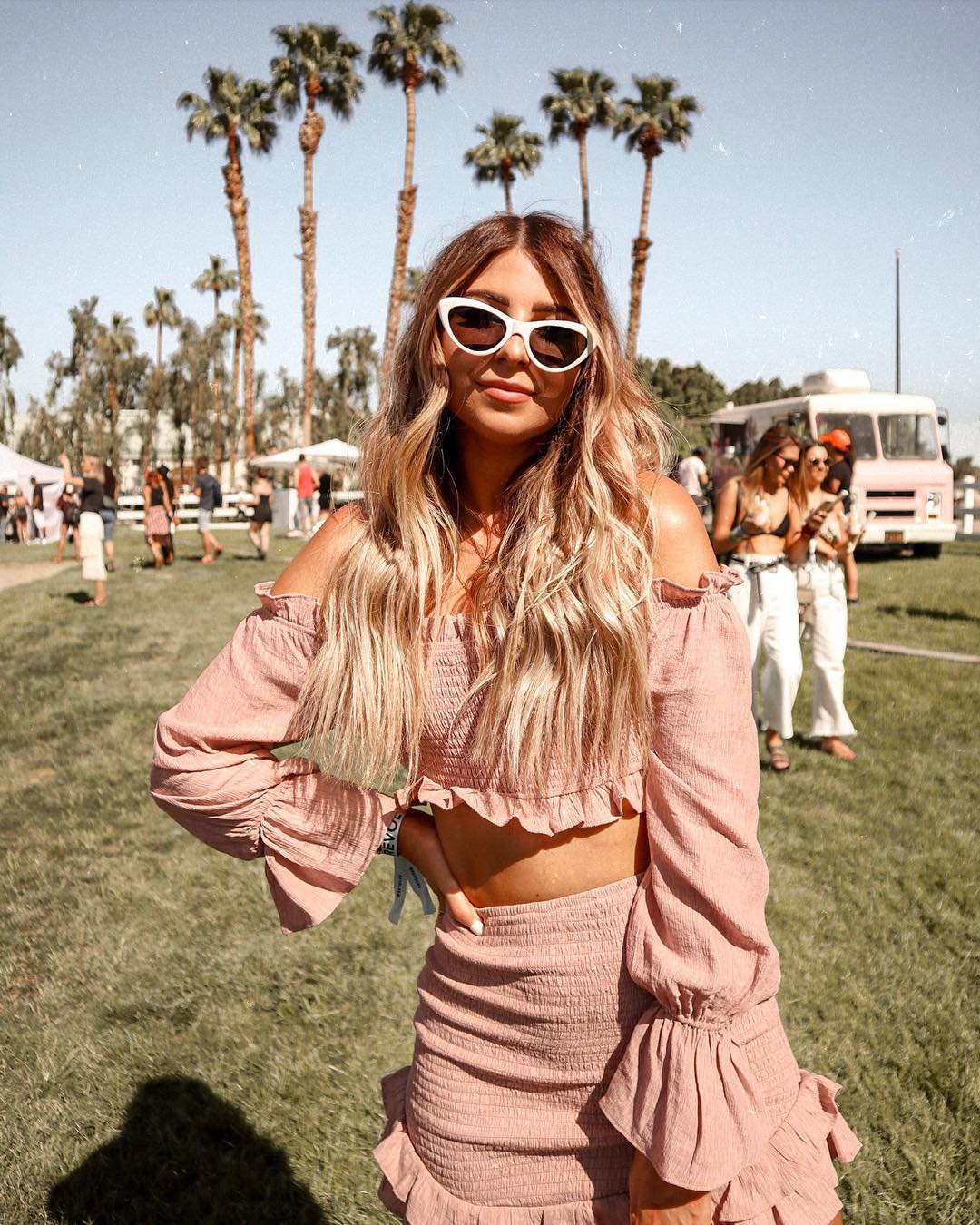 Model: @averagejoblog
Shop the look ⇓
♦ Pink Top – Revolve – Shop Link
♦ Pink Skirt – Revolve – Shop Link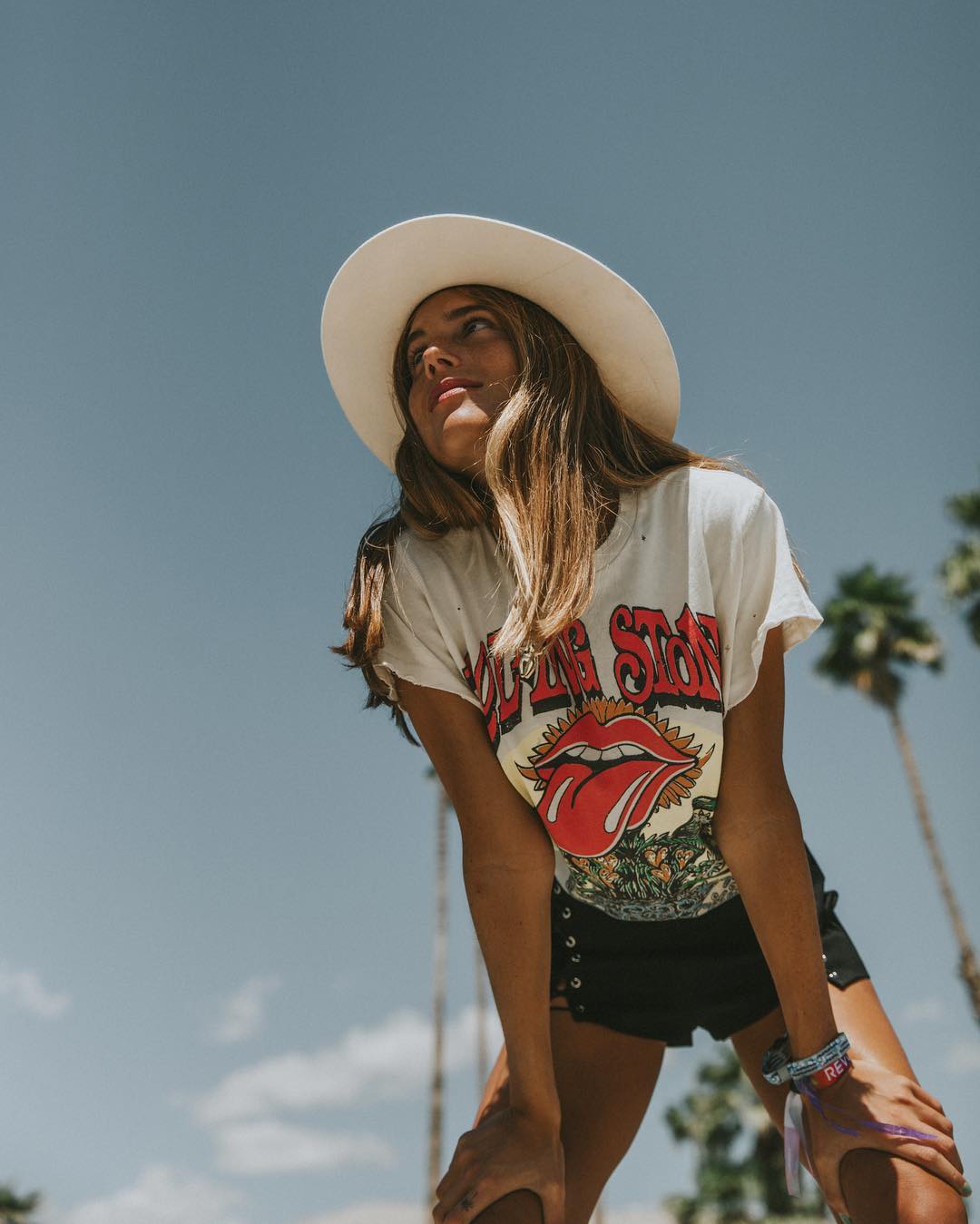 Model: @belenhostalet
Shop the look ⇓
♦ White Hat – Lackofcolor – Shop Link
♦ Rolling Stones White Tee – Revolve – Shop Link
♦ Black Shorts – Revolve – Shop Link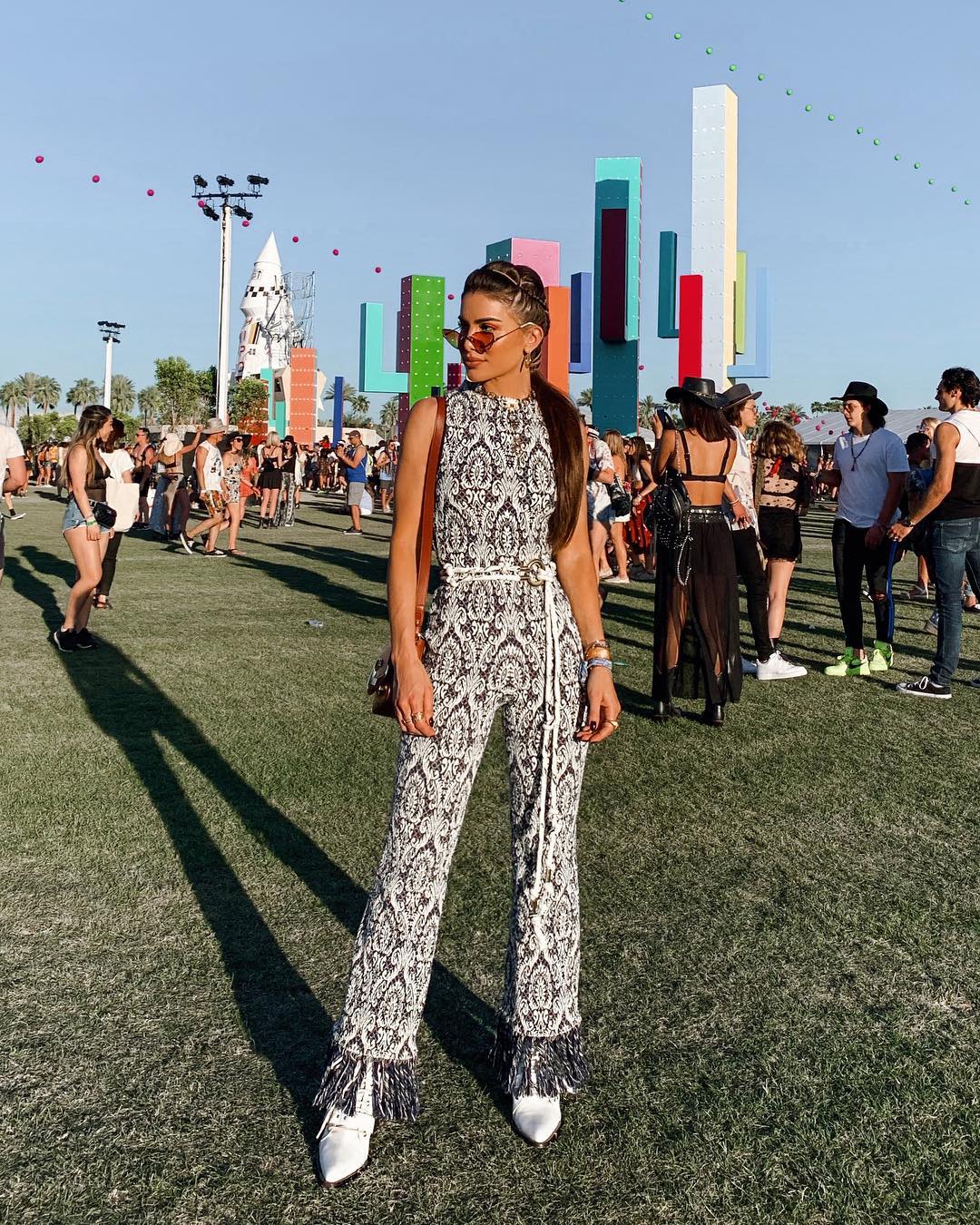 Model: @camilacoelho
Shop the look ⇓
♦ Blue – White Jumpsuit – Chloe – Shop Link
♦ White Boots – Chloe – Shop Link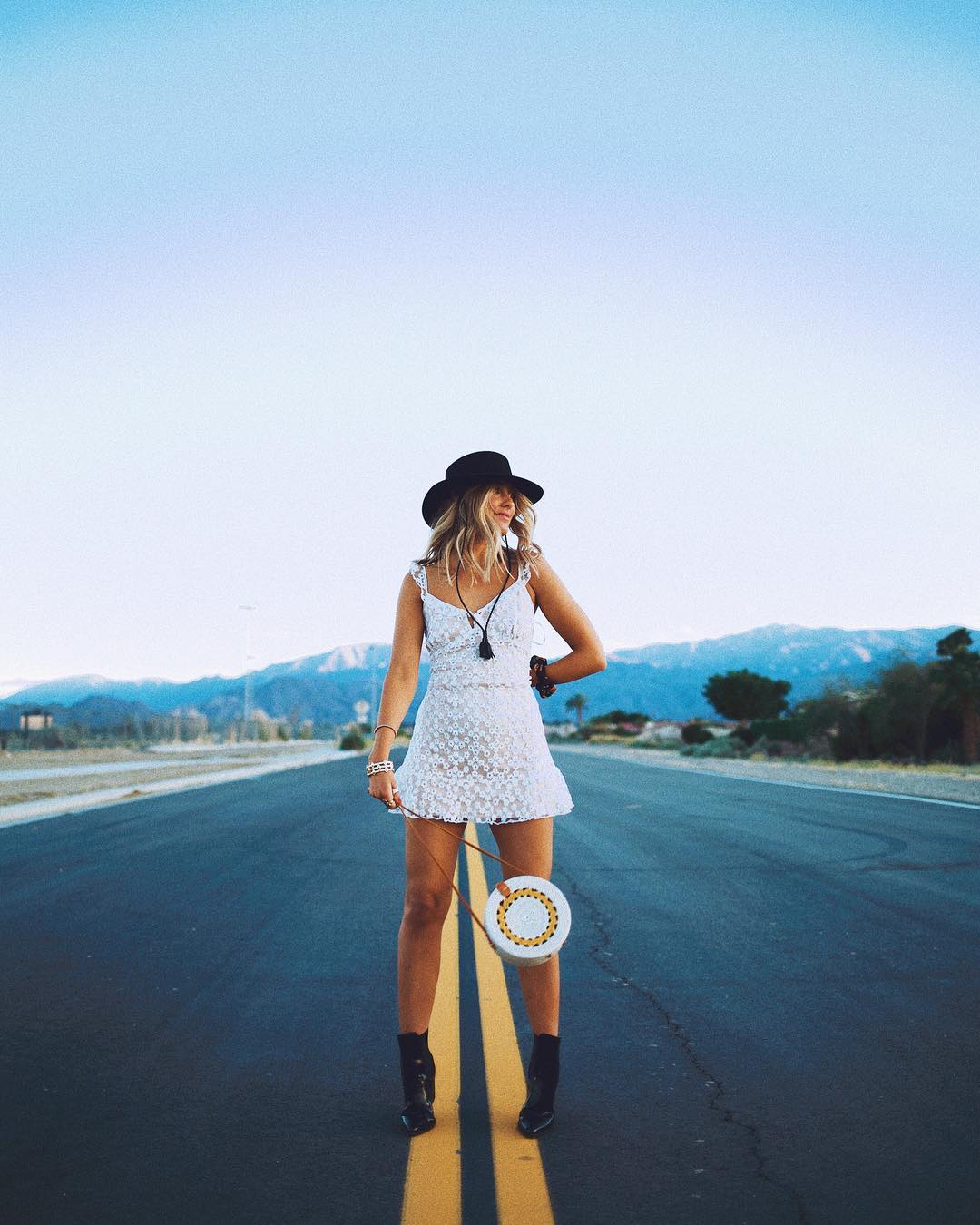 Model: @caitlynwarakomski
Shop the look ⇓
♦ White Mini Dress – Lulus – Shop Link
♦ White Bag – Lulus – Shop Link
♦ Black Boots – Lulus – Shop Link
Model: @carajourdan
Shop the look ⇓
♦ Rainbow Top – Revolve – Shop Link
♦ Rainbow Skirt – Revolve – Shop Link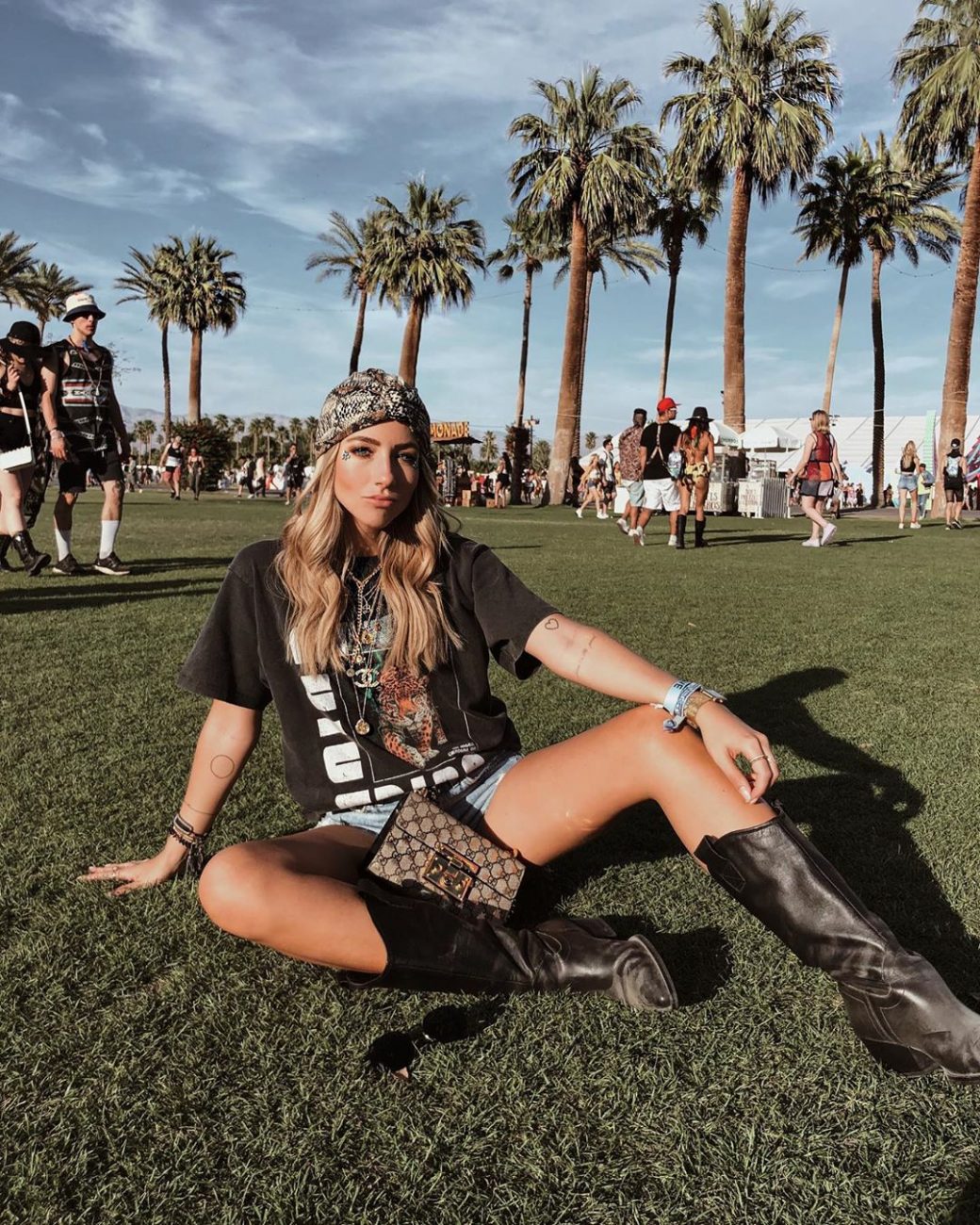 Model: @christinabiluca
Shop the look ⇓
♦ Snake Print Front Hat – Asos – Shop Link 
♦ Black Tee – Anine Bing – Shop Link 
♦ Denim Shorts – Asos – Shop Link
♦ Brown Boots (Black Not available) – Zara – Shop Link
↓

More

on page 2 ↓