20 one piece swimsuits ideas you should try this summer!
Last summer, one-piece swimsuits dominated the beachwear scene and they are here to stay for 2019. Flattering, effortless, and often even sexier than a bikini, there are plenty of one-piece options to choose from. The best asset of this type of swimwear is that it looks great on many different body types
Enough talking, here are some inspirations for this Summer!
Black One Piece Swimsuit
In fashion, you can't go wrong with black. This statement remains true even for swimwear! Whether you're swimming in the ocean or just relaxing by the pool, you'll look effortlessly sexy in one of these bathing suits. Keep it simple with a plain design and let your legs do the talking!
⇓ Shop it ⇓
Red One Piece Swimsuit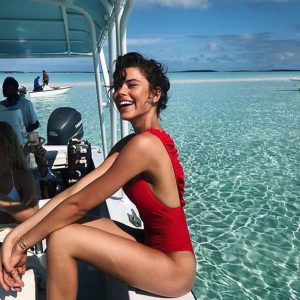 The sun is sizzling and so will you in a red one-piece swimsuit. From a retro pinup-inspired look to something straight out of Baywatch, these piping hot bathing suits won't go unnoticed. After you're finished with your dip in the water, throw on a pair of shorts and hit the town for ice cream.
⇓ Shop it ⇓
White One 

Piece Swimsuits
Stand out from the crowd in one of these wicked white one pieces. These swimsuits look amazing soaking up the sun, no matter how you style them. There are no wrong answers when it comes to white swimwear! Pair it with a blue overshirt and some killer sunnies to complete the look.
⇓ Shop it ⇓
Colorful One Piece Swimsuits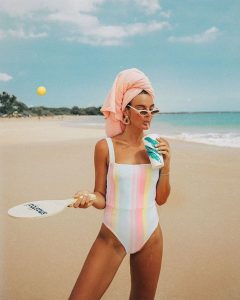 Switch things up in one of these cute swimsuits. Polka dots, stripes, and frills are will make ou look different. Stand out by wearing a traditional piece in a zesty color such as lemon, orange or pink. You could even add a flourish like a matching belt to complete the look.
⇓ Shop it ⇓
One Piece Thong Swimsuit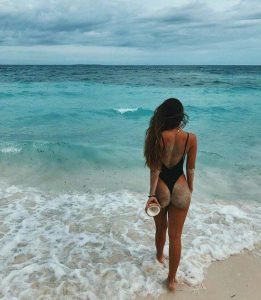 You've worked hard at the gym, why not show it off with one of these swimsuits? Made for those who are feeling a little cheeky, these bathers have a super high cut and make your butt look awesome. You can find them in a myriad of colors and designs, so you can pick something that best suits you and your style.
⇓ Shop it ⇓
Cutout 

One Piece Swimsuits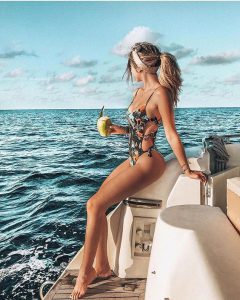 Bikinis aren't your only option when it comes to showing a bit of skin. In fact, cut-out one piece swimsuits are something you should look into. This style comes with a large variety of cut-outs, you will be able to show off different parts of your body from your midriff to your back. You can find something that perfectly matches you and your preferences! Be aware, you may end up with some funny looking tan lines, but it's worth it.
⇓ Shop it ⇓
High Neck 

One Piece Swimsuits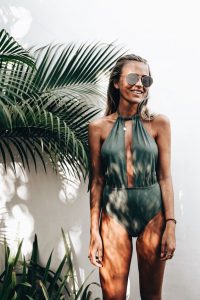 Show off your stunning shoulders with a high neck swimsuit. Styles like this give off an instant high-fashion appeal and look fantastic when paired with shorts or palazzo pants.
⇓ Shop it ⇓
Bandeau 

One Piece Swimsuits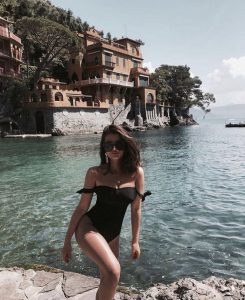 A strapless neckline is a beautiful alternative. Perfect for showing off your shoulders and decolletage, these swimsuits are sure to turn a few heads. You can slip a shirt over the top to cover up a little. Choose the pattern and style that you prefer.
⇓ Shop IT ⇓
Deep-V 

One Piece Swimsuits
Give yourself a boost with one of these one piece swimsuits. Whether you need some serious support or you'd like a little lift, these will do the trick. Choose from a plunging neckline to a balconette cup for optimum elevation. Brighter colors will make your tan pop even more.
⇓ Shop IT ⇓
One Shoulder One Piece Swimsuit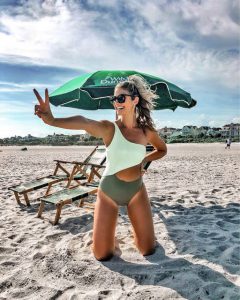 A one-shoulder suit boasts the skin-baring style of a strapless pick, only without the fear of wardrobe malfunction. Supportive but not too covered up, the style is suited to every body type and style preferences, no matter where the wearer is headed. This allows you to pick out a neckline and colors of your choice.
⇓ Shop it ⇓
Floral One Piece Swimsuit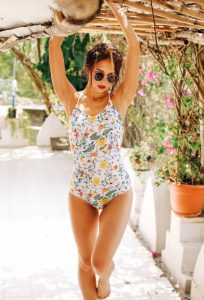 Whether you wish to be covered in flowers or prefer a simple design, these bathers are sure to get some attention. Be inspired by retro styling with the '50s cut or embrace the future with sexy cutouts.
⇓ Shop it ⇓
Lace-Up One Piece Swimsuit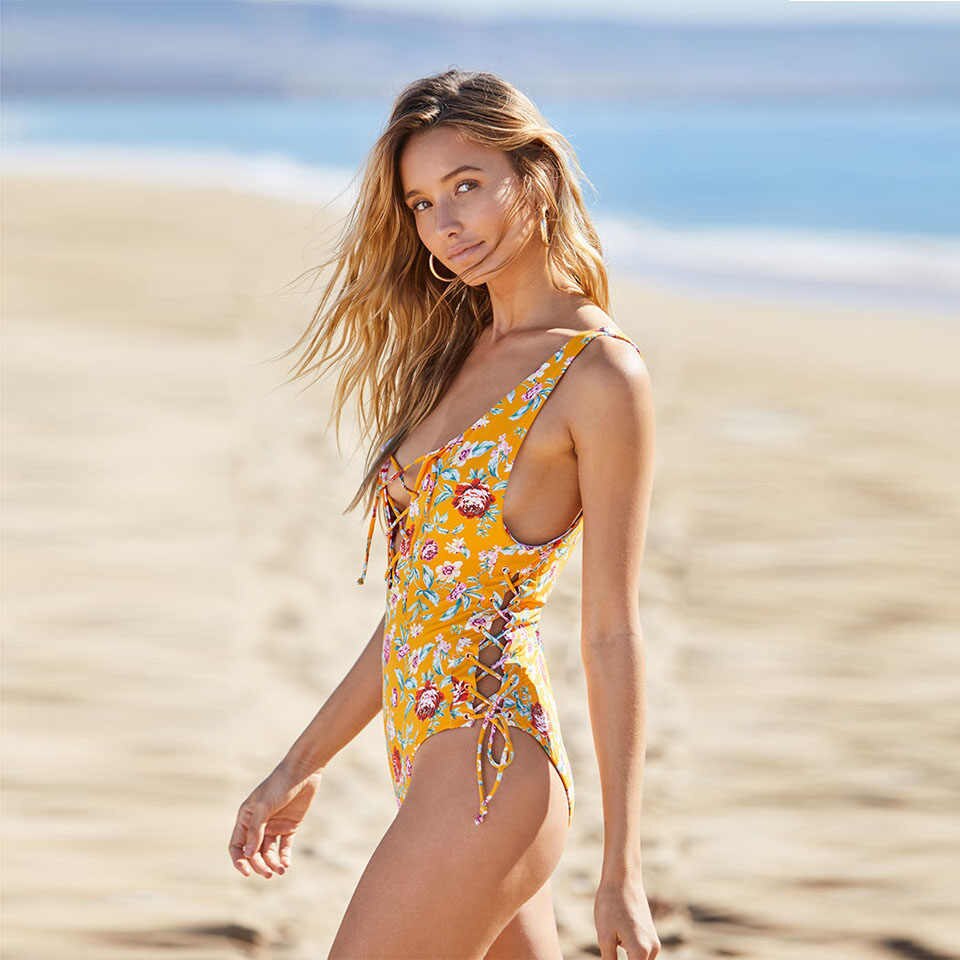 Tie up any loose ends with one of these sexy one piece swimsuits. Daring but subtle, this bathing suit will get you noticed for the right reasons. Lace-up bathers look amazing when sightly undone at the front or entirely tied on the sides. These are a great option if you want to give yourself a bit of a lift, or if you're feeling a little flirty.
⇓ Shop it ⇓
Graphic One Piece Swimsuit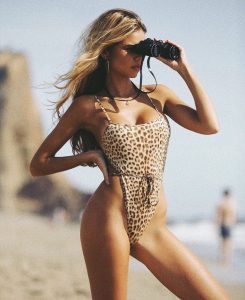 Make a statement with these graphic swimsuits. Prints, slogans, and patterns will make you stand out like no other. These bathing suits can showcase your dazzling and hilarious personality, so don't be afraid to step outside of the box and shine like a star.
⇓ Shop IT ⇓
One Piece Swimsuit &
Words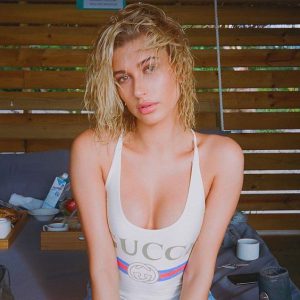 Make a statement at the beach or poolside with these slogan swimsuits. Quirky and youthful these bathing suits are sure to get people talking. Choose from a brand logo splashed on the front or a nod to pop culture.
⇓ Shop IT ⇓
Belted One Piece Swimsuit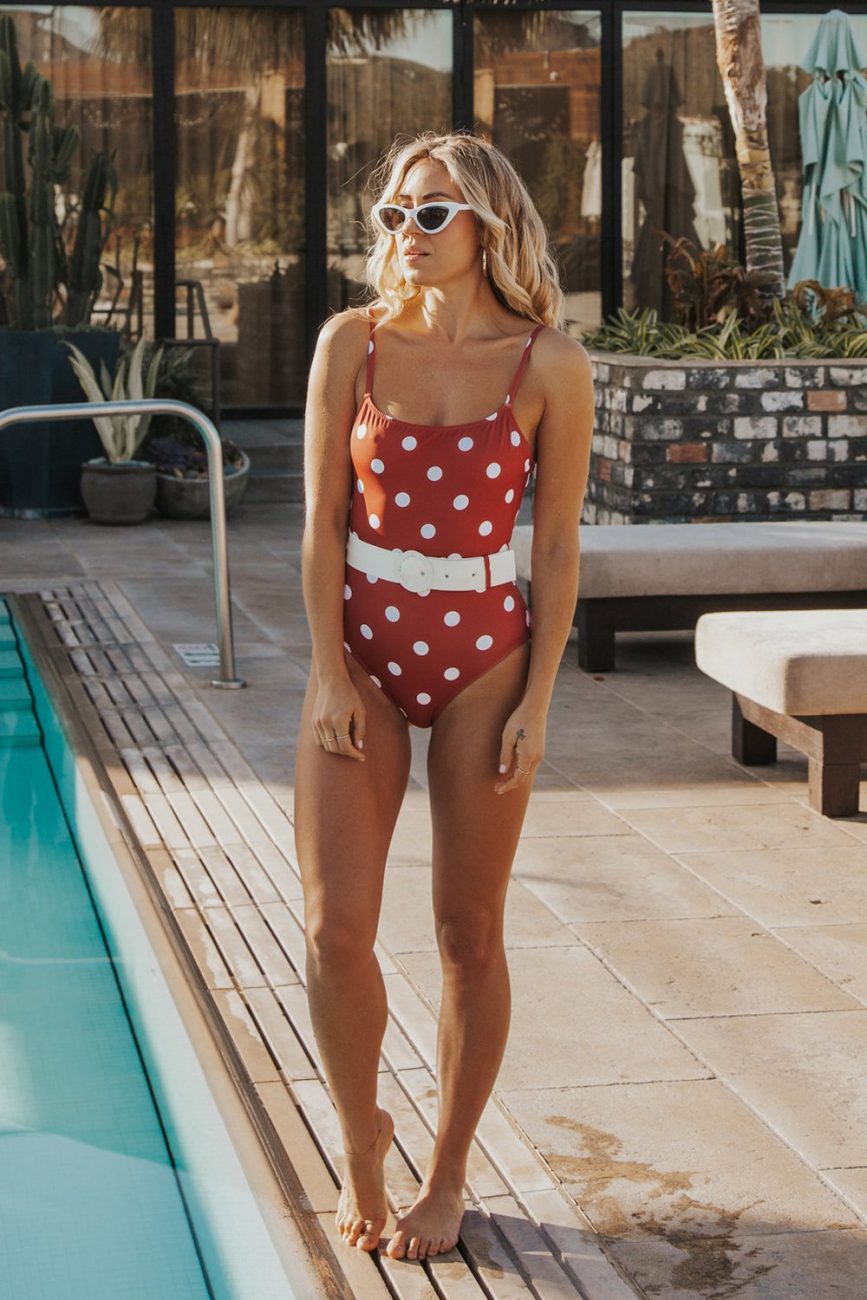 From retro-style one-pieces to high-waisted bikinis, belted swimsuits are trendy in 2019. If modern metallic and safari-inspired swimsuits aren't your vibe, give one of these uber-flattering and runway-approved belted swimsuits a go instead.
⇓ Shop IT ⇓
Zip-Up

 One Piece Swimsuit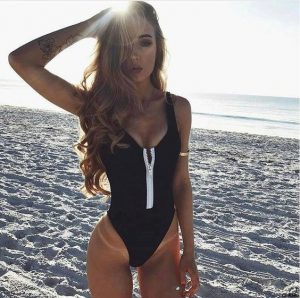 Zip up your way to elegance and sexiness with this type of one piece swimsuit. Zip up bathing suits come in a variety of colors and style. Don't be afraid to show your body curves with this style.
⇓ Shop it ⇓
Low Back One Piece Swimsuit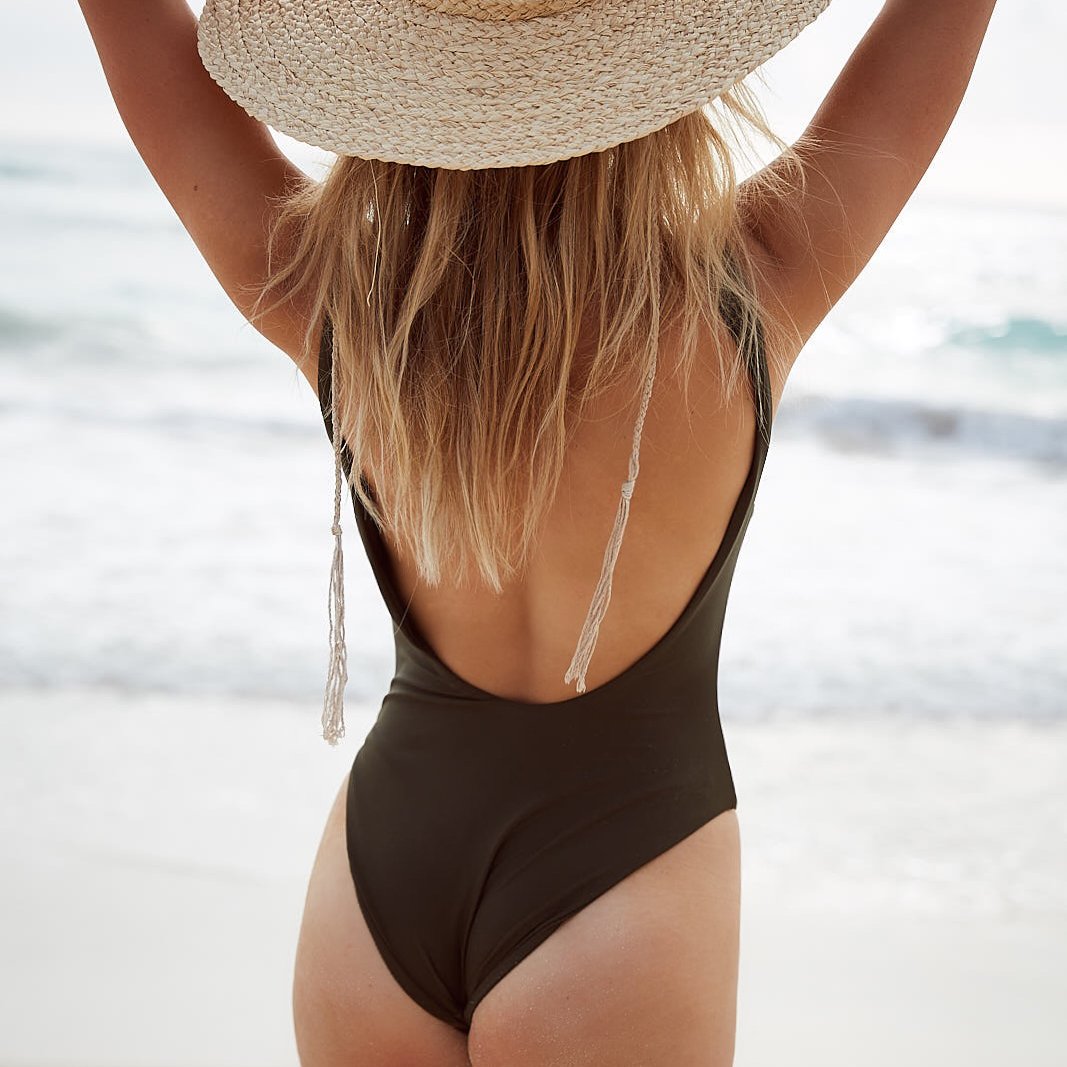 Last but not least, low back one-piece swimsuits. This cut will enhance your style by perfectly showing your back. Choose from different cuts and select which one makes you feel confident.
⇓ Shop it ⇓
You might want to take a look at those Fresh Ways To Style Classic Vans!
Pinterest