"If Nike did a collaboration with Jesus Christ, what would it look like?" Obviously, we will never know the answer to this question. However, MSCHF tried to imagine what it would look like by creating custom Nike Jesus Shoes.
MSCHF custom sneakers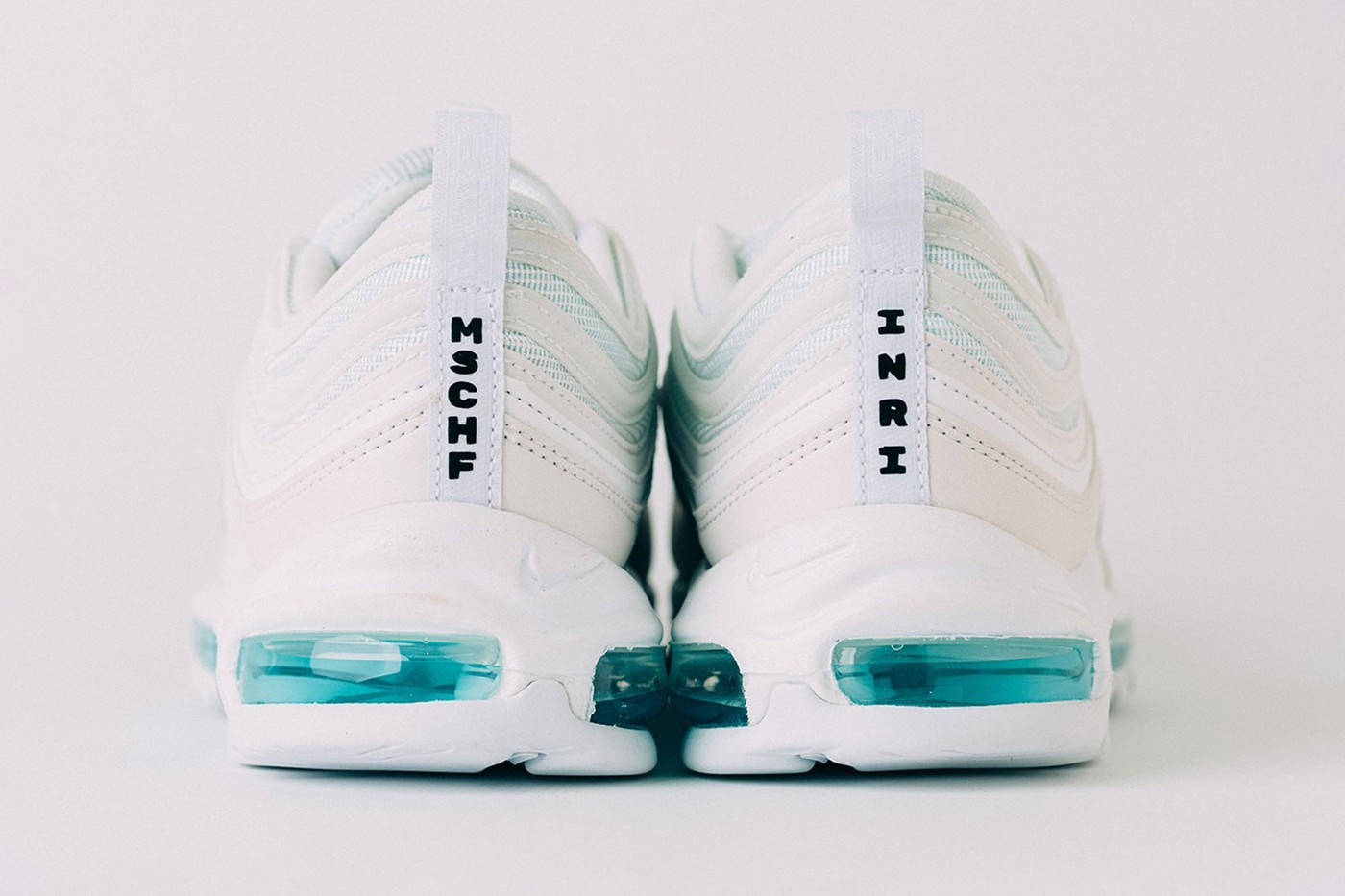 Brooklyn-based brand MSCHF has just released a customized Nike Air Max 97 dubbed the "Jesus Shoes". The unique pair has been injected with 60 cubic centimeters of Holy Water extracted from the Jordan River. The shoe takes its inspiration from the time Jesus could walk on water in Matthew 14:25.
Air Max 97 "Jesus"
These iconic white Air Max 97 have recently served as a basis for an outstanding customization. The famous sole of the sneaker has been revisited and now contains holy water of the Jordan River.
Among other features, the 100% wool and incense-infused insoles are inspired by the red shoes worn by the pope. The sneakers also feature a small golden crucifix on the laces, as well as Matthew 14:25 written on the lateral front side of the shoe.
Behind the shoe, but also inside, we can notice the very famous initials INRI, meaning "Jesus of Nazareth, King of the Jews" in latin.
Take a closer look at the Nike Jesus Shoes in the gallery just below!
Buy the "Nike Jesus Shoes"
Of course, these sneakers were produced in very limited quantities. In fact, only twenty pairs were made and sold individually at a price of $1425 dollars. Even though they were quite expensive, they sold out in minutes.
JC sneakers are already out of stock. Nevertheless, they should come back in the future since the brand plans to sell them again. So, either just be patient and stay tuned for more release info or go ahead and cop them at resale.
If you don't want to wait, be prepared to lighten your wallet. In fact, the Nike Jesus Shoes resells on StockX's at a starting price of $2,499 USD.
Pinterest