A single pair of sneakers has the potential to completely change the style of an ensemble. But, for a girl, deciding which shoes to wear with a particular outfit is always a nightmare. This article will give you tips and tricks on how to wear chunky sneakers with dresses.
Oversized sneakers are particularly popular in 2019. Mostly, because they stand out, but also, because they can be worn with almost anything. We decided to focus on how to match oversized shoes with dresses because it is unconventional. And fashion is all about being unique.
Chunky Sneakers with Dresses – Outfits
Tips and tricks – Chunky sneakers with dresses
1. Think big
When it comes to footwear, the chunkier the shoe, the more fashion influencers love it. So, don't be afraid to choose a huge Dad Shoe and pair it with a dress. The result might surprise you!
2. Shoe first
One thing that might help you to choose which sneaker to wear is starting with it. Select the footwear you want to wear first, and then go to your closet to see which outfit you'll be wearing.
Remember that chunky shoes will add a bold finish to almost any ensemble. So, don't be afraid to think outside the box and to try unusual ways of wearing them. Of course, keep in mind that dresses look amazing with oversized shoes.
3. Fashion Weeks
This might be the most important tip, seek inspiration from fashion weeks. Most of the time, it is at these events that you see the most daring street styles.
Recently, we saw a lot of fashion influencers showing up at fashion weeks wearing a dress with oversized sneakers. It is actually what gave us the idea to create this article.
Chunky Sneaker Ideas to Wear With a Dress
1. LV Archlight Sneaker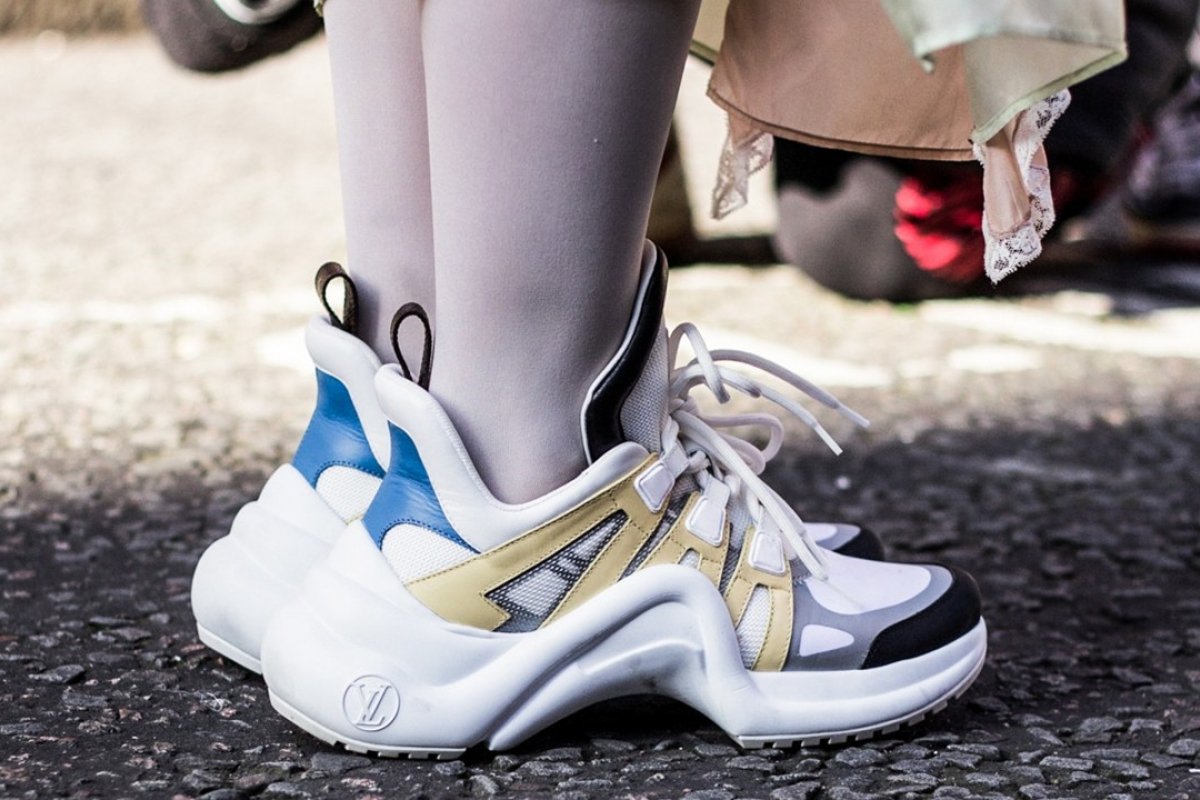 2. Balenciaga Track Trainers White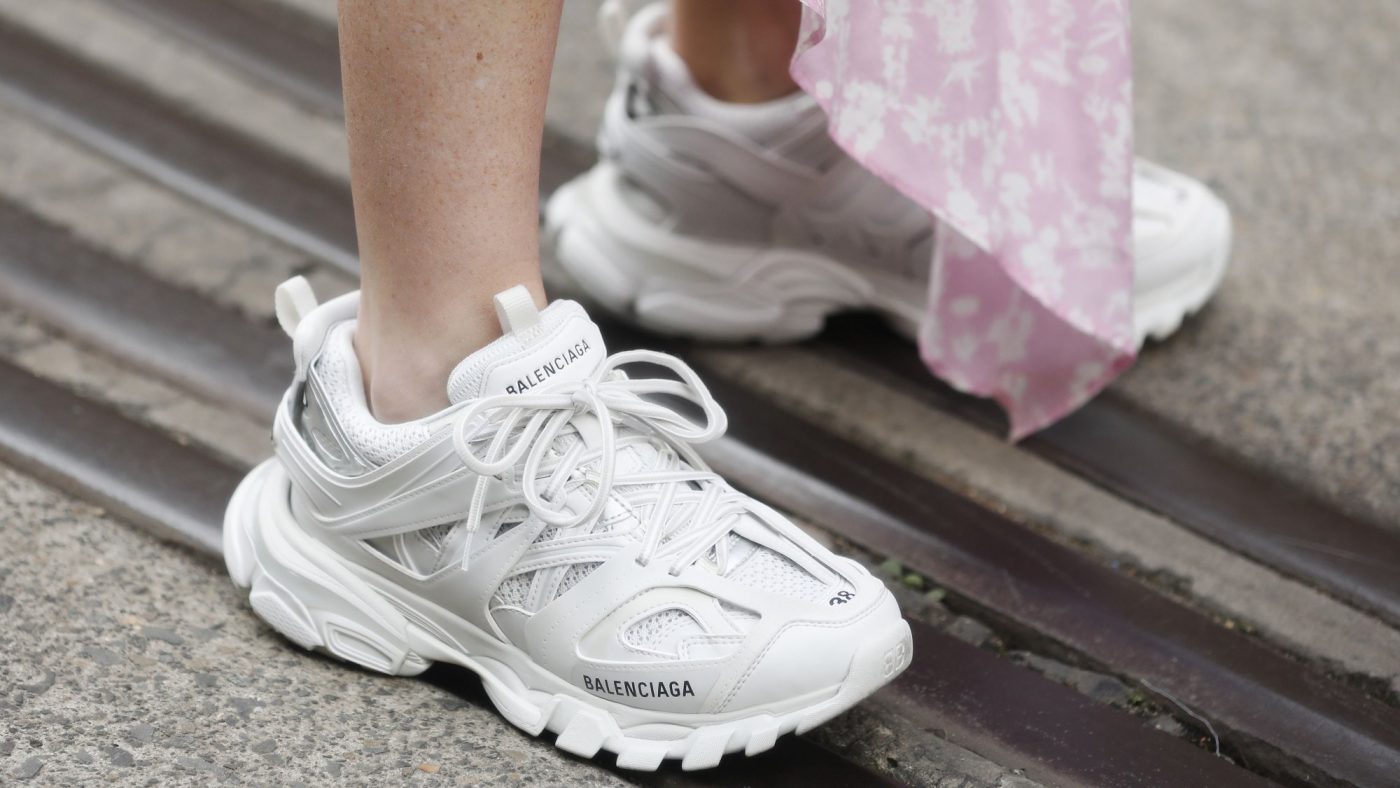 3. Balenciaga Triple S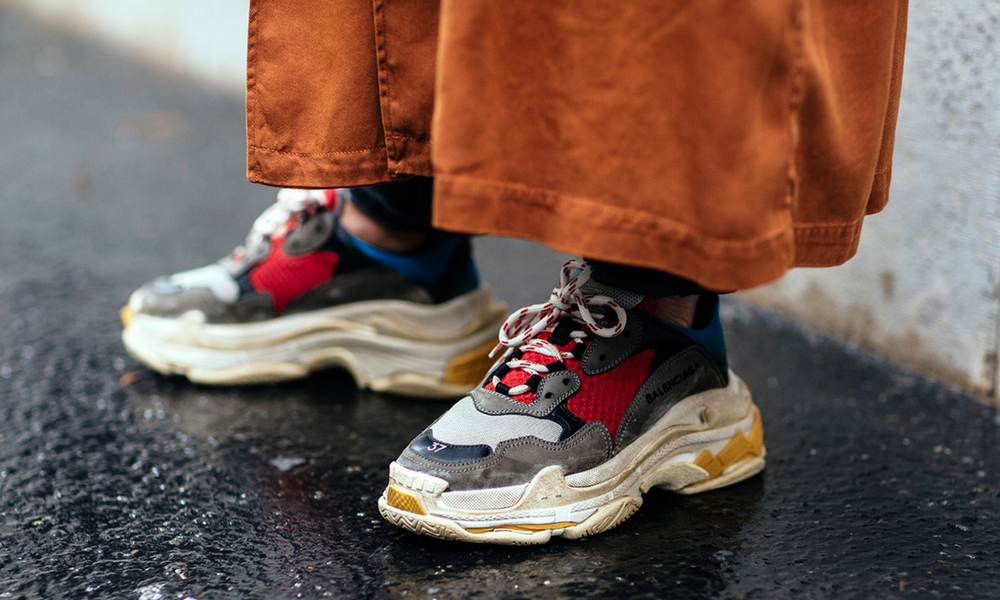 4. Converse x Ibn Jasper Pro Leather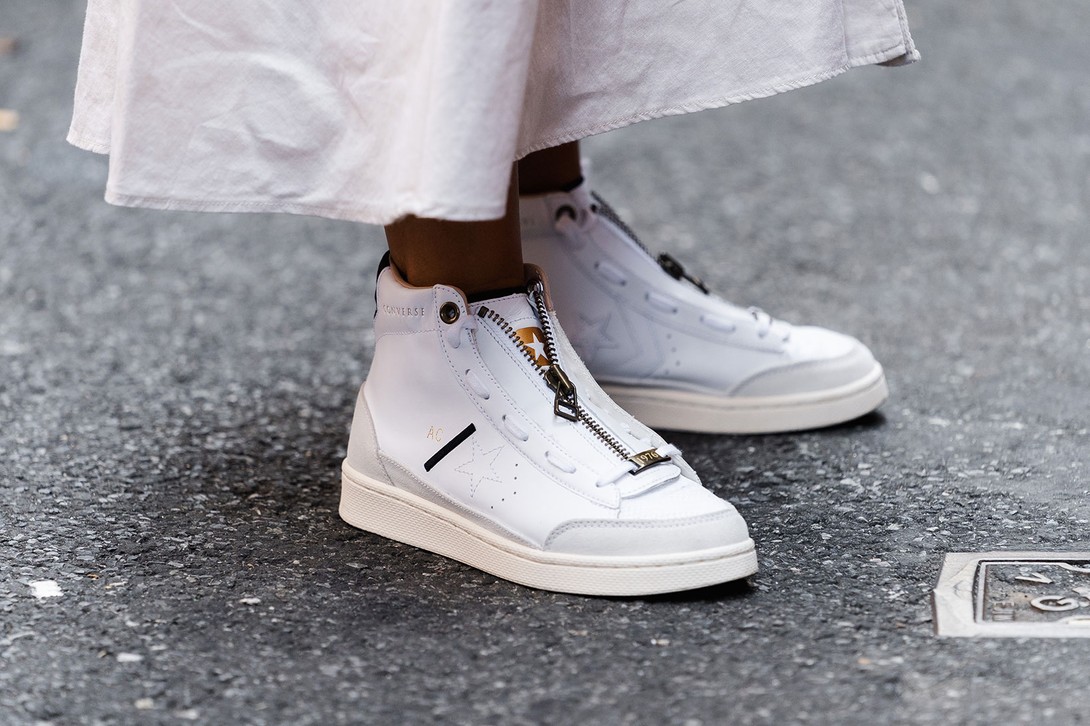 5. Prada Cloudbust Thunder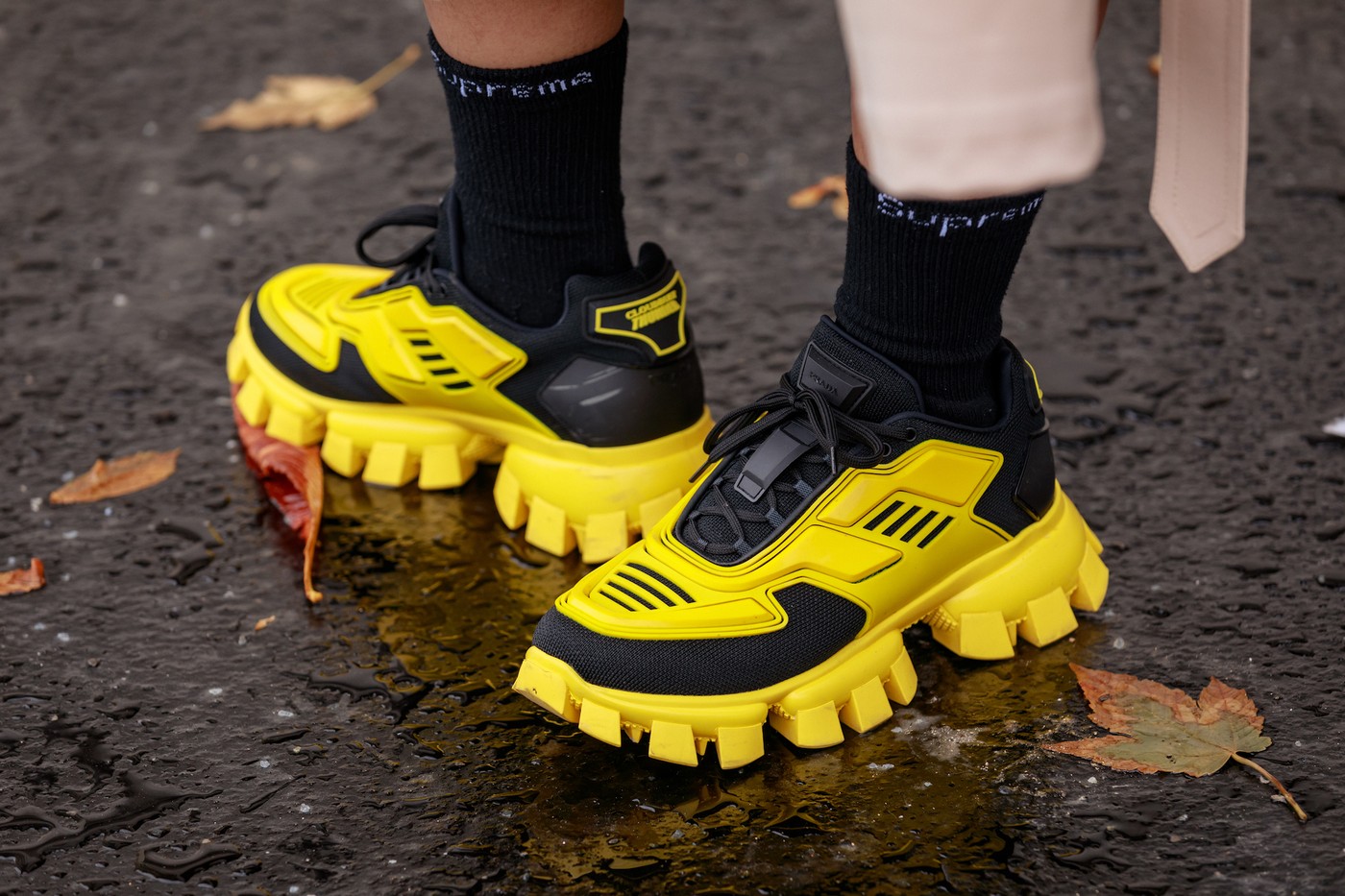 6. Off-White x Nike Zoom Terra Kiger 5 Black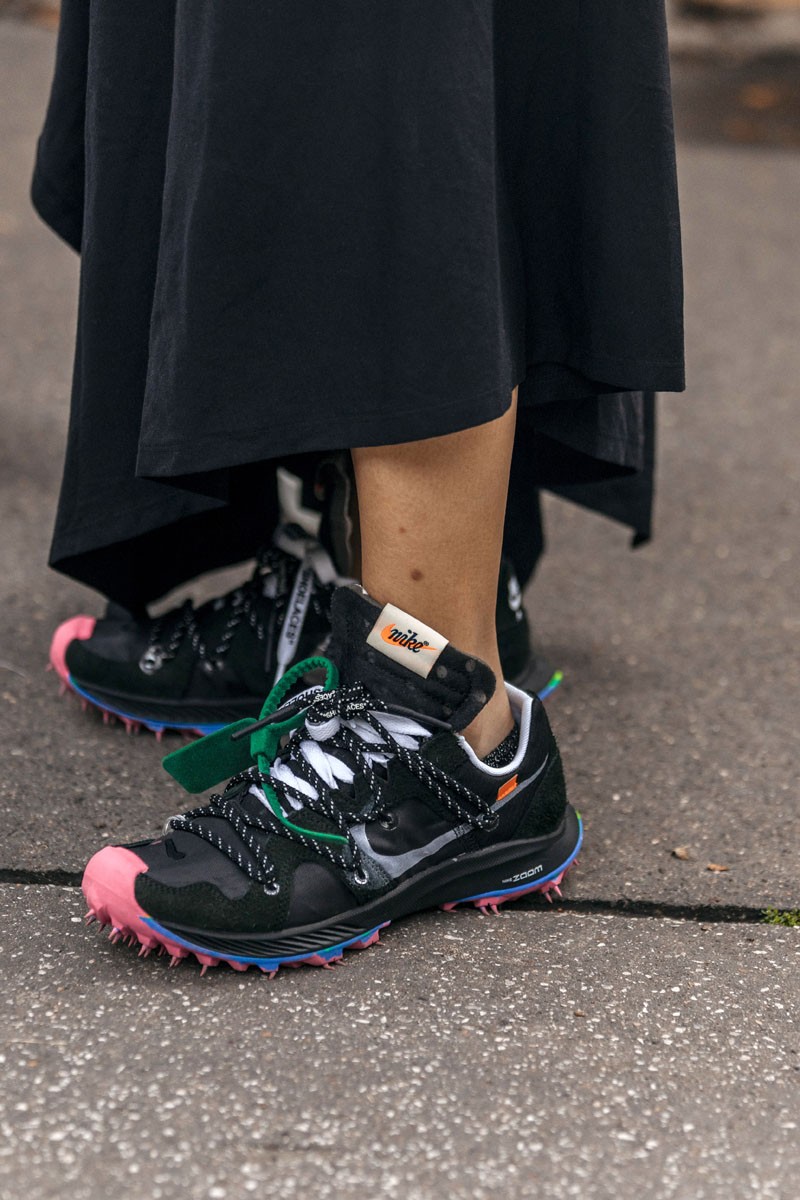 7. Ash ADDICT Cheetah Print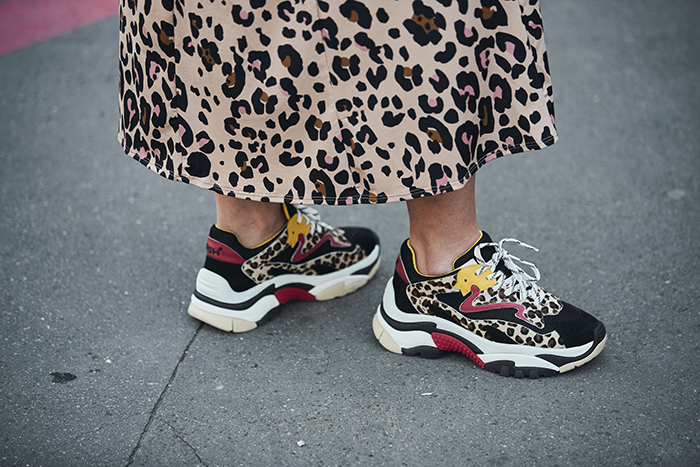 8. SpongeBob SquarePants x Kyrie 5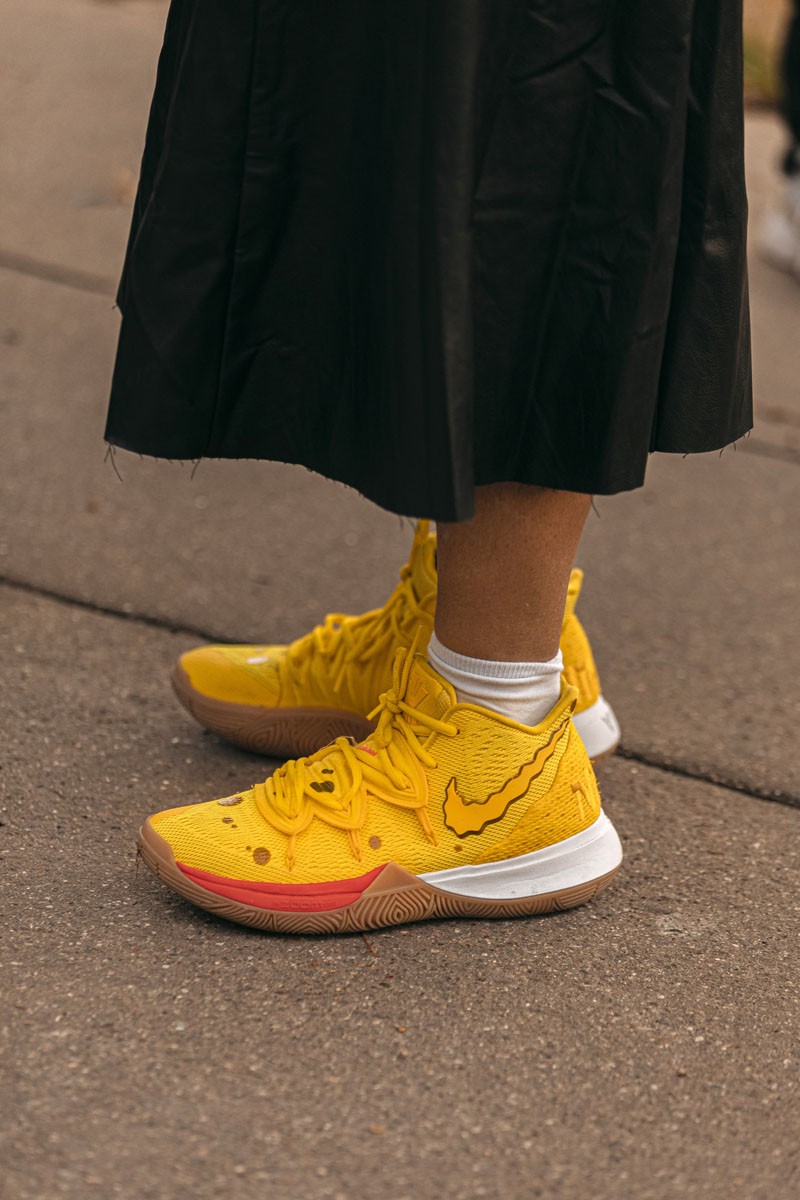 9. Pierre Hardy Trail Trainers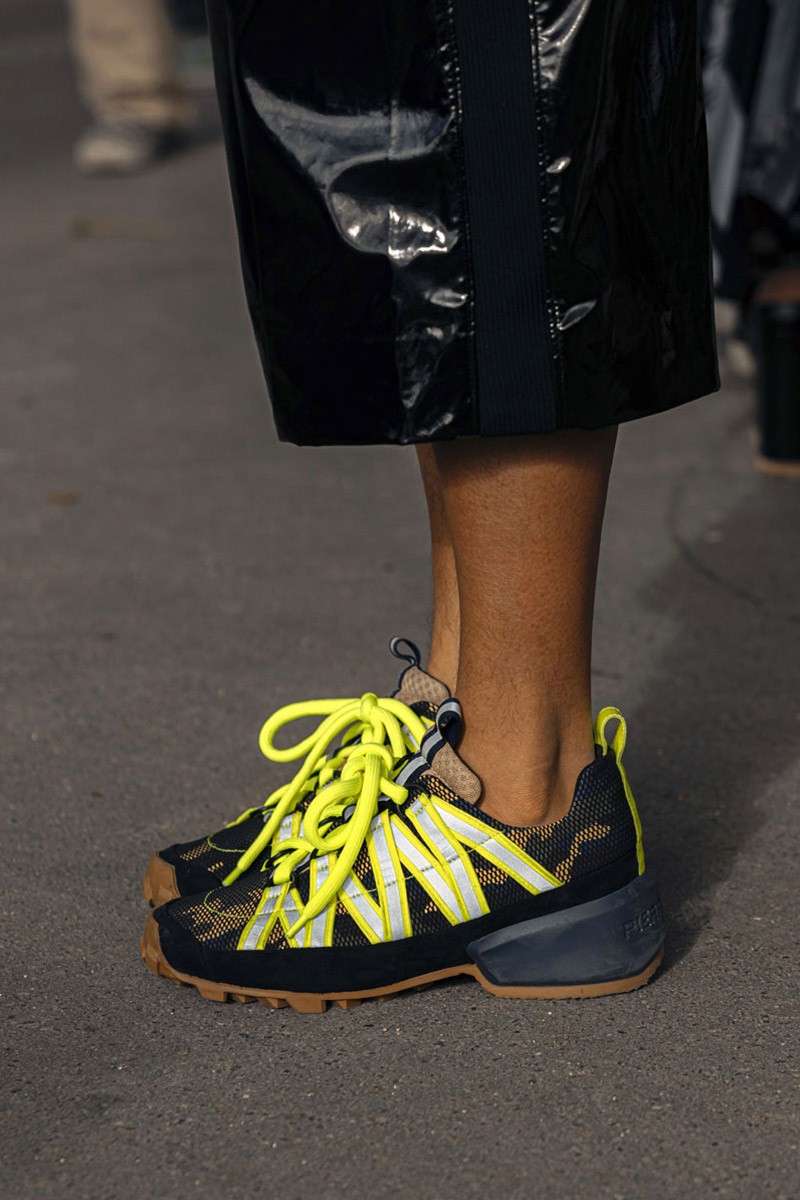 10. White Buffalo Platform Sneakers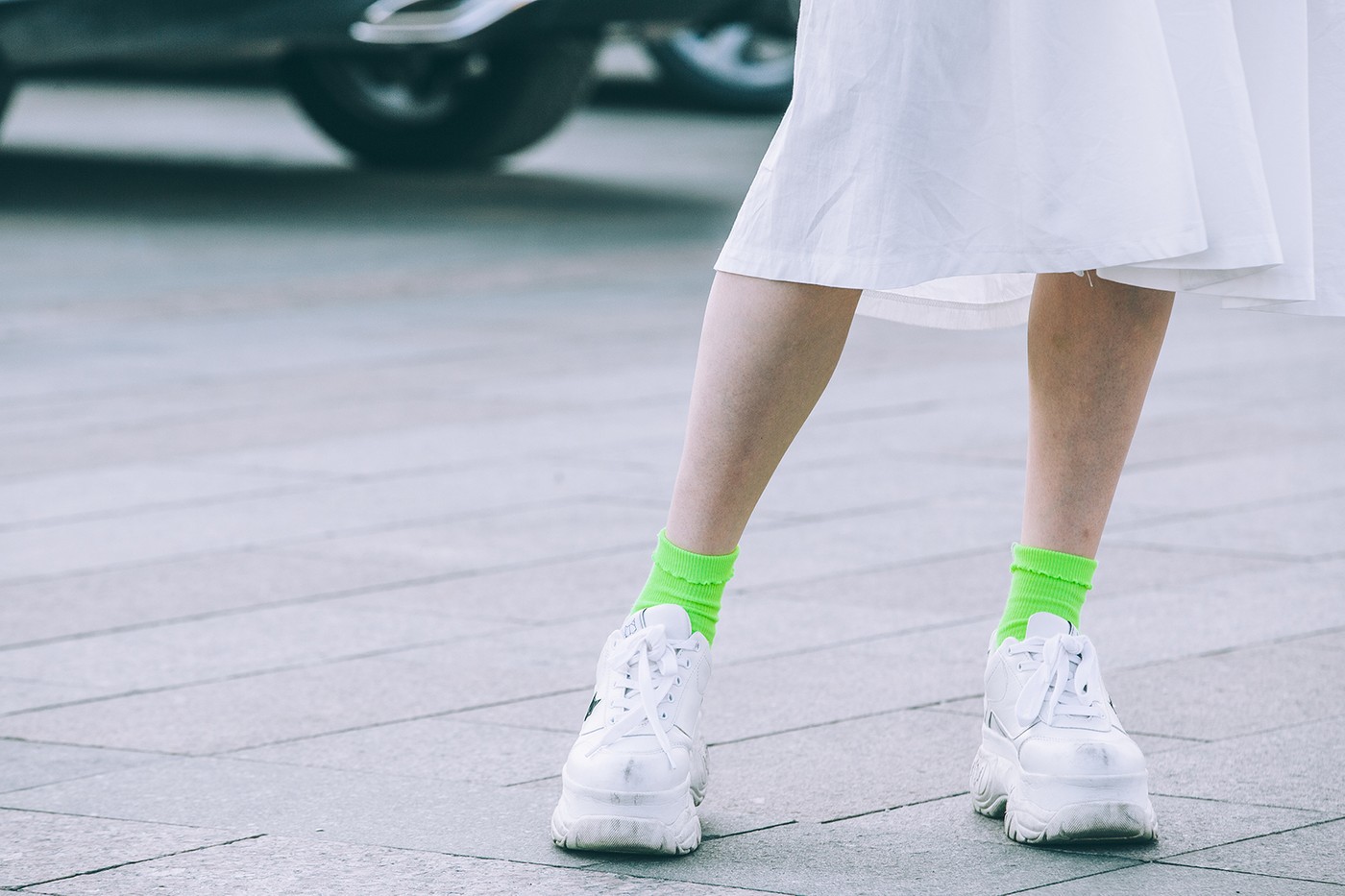 11. Fila Disruptor Ii Script White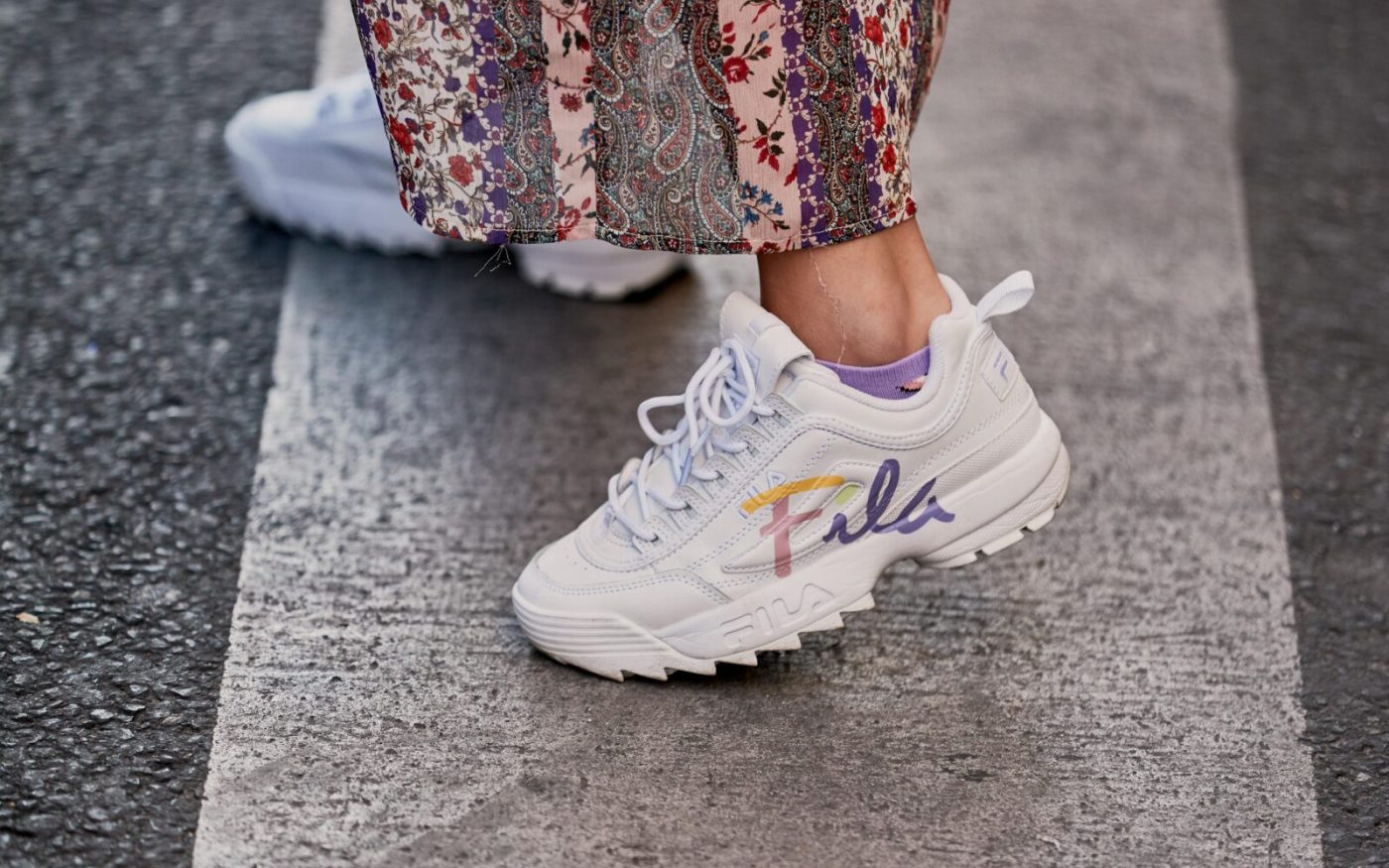 12. Adidas White Magmur Runner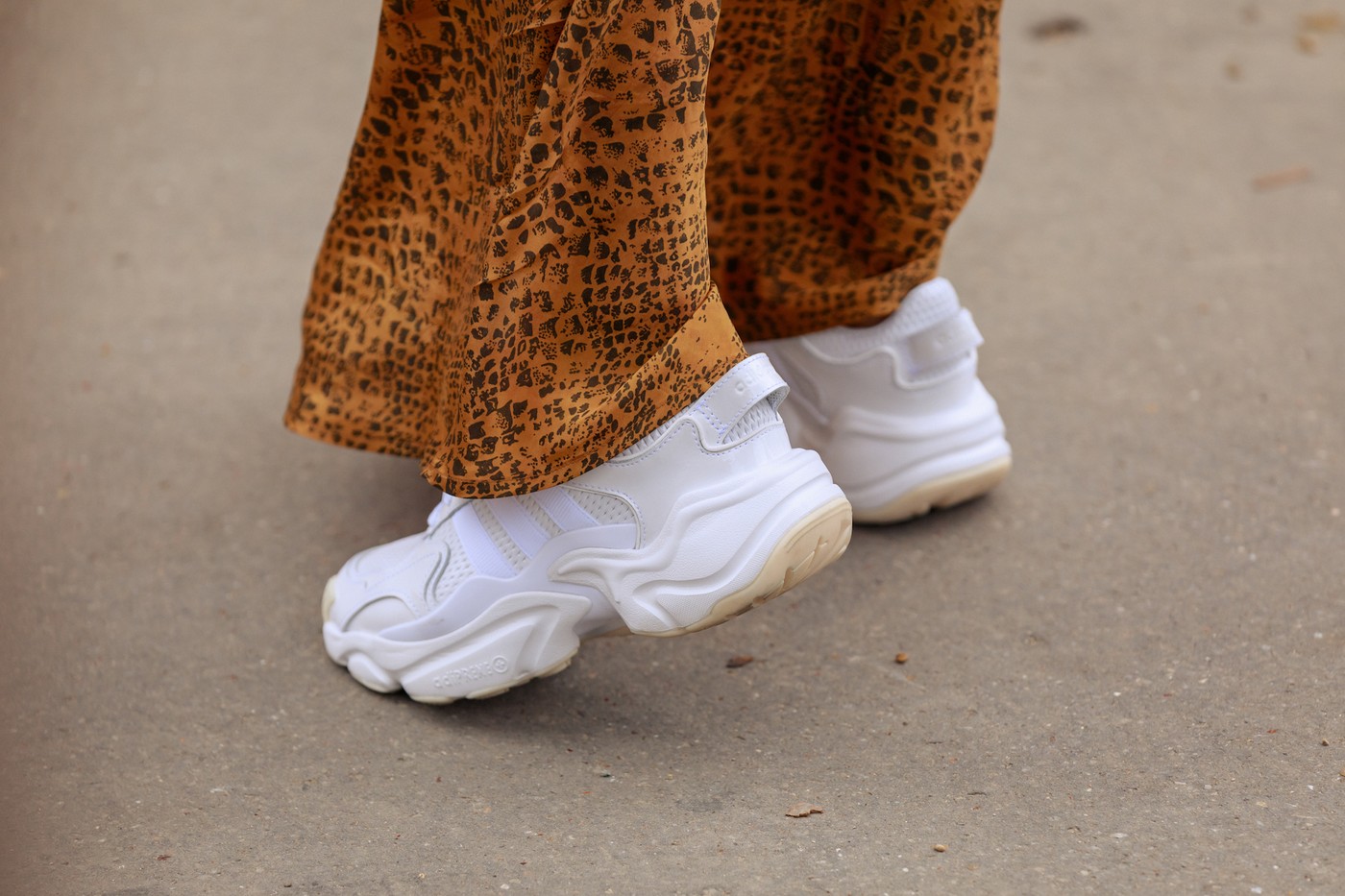 We know that most chunky sneakers featured in the article are quite expensive. However, we also thought about affordable alternatives to Balenciaga Triple S.