Karina Wiciak of Wamhouse studio is responsible for a unique artistic project. In fact, she designed a series of "Logo Houses" inspired by well-known brands, and the results are quite impressive.
Brand logos and art
This is not the first time that the fashion world and more particularly brand logos have inspired artists to carry out special projects.
Just remember when John Elliott collaborated with the Japanese manufacturer Lexus in order to equip a car with tires inspired by a famous pair of Nike sneakers. And when Antonio Brasko designed Montana Spray cans inspired by luxury fashion brands.
In the age of social media, more and more content creators are trying to find innovative ways to get people's attention. More often than not, it means more engaging and simply better content.
Karina Wiciak "Logo Houses"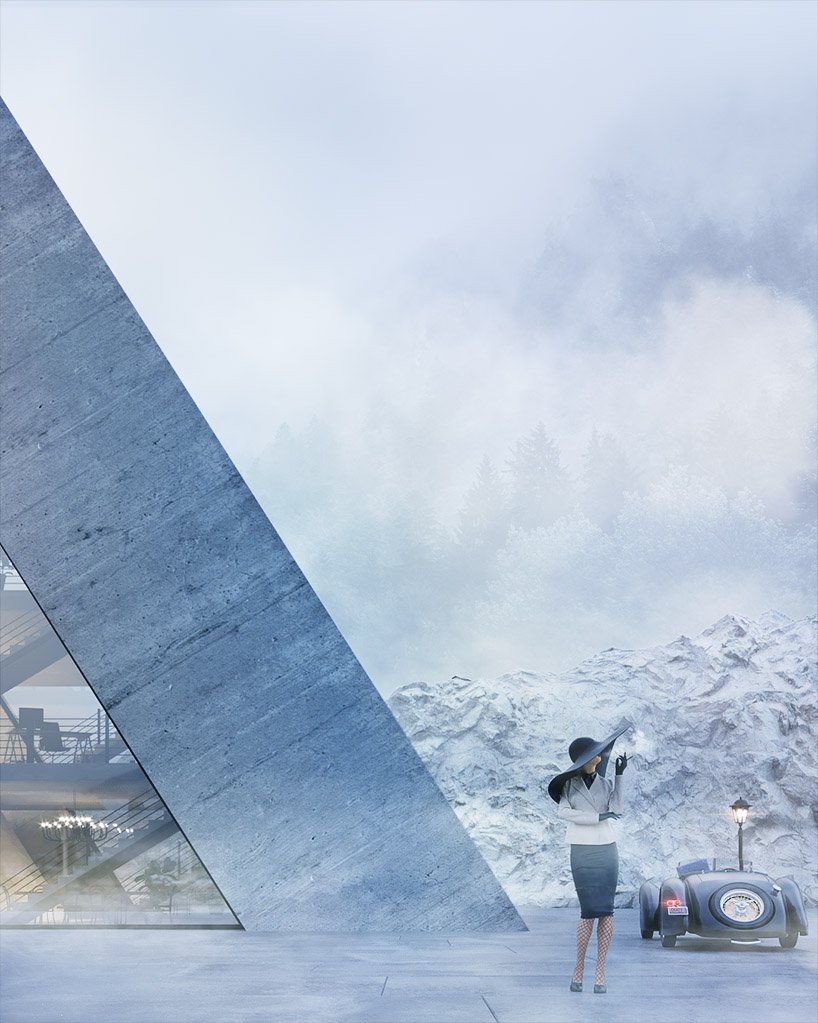 Recently, designer Karina of Wiciak Wamhouse Studio unveiled an unusual project. She had the idea to imagine what home designs would look like if they were inspired by logos of major brands.
After long hours of work, she finally brought her idea to life. She revealed four "Logo Houses" representing well-known brands. The project features the trihouse (Adidas), the crosshouse (Chevrolet), the rhombhouse (Renault) and finally the pyrahouse (Mitsubishi).
All designs are presented in the form of ultra-realistic images. You can quickly see that the different buildings vary both in terms of style and environment.
Adidas Trihouse
The Adidas logo house, dubbed the trihouse, is composed of three concrete stripes separated by large glass panels. With these huge windows, which create an open environment full of natural light, residents can see through the entire width of the house.
The trihouse is about 6028 ft2 (560 m2) and is split over four floors. The first floor features a large open space that connects the hall, kitchen, living room, dining room, and recreation room, as well as a small pantry and restroom.
On the second floor lies a library, a study room, a recreation room and a restroom.
The two upper levels are reserved for private bedroom areas. The third floor plan includes two guests bedrooms and bathrooms.
Finally, the fourth floor contains a large master bedroom with an open bathroom and wardrobe.
Other "Logo Houses"
Take a look at the 3 others houses created by wamhouse studio. And for more content just follow Karina Wiciak on her Instagram account.