You can now style-up your dog with the new Fresh Pawz x SpongeBob SquarePants Collection.
Clothes for Dogs
For a human, choosing the right clothing, shoes, and accessories for different occasions can be a huge challenge. It's has become especially hard considering the speed at which fashion trends change.
Can we say the same for your pet? Well, probably not. But you would be surprised by the number of companies that are entering into the dog clothes market. People are so charmed by the cuteness of this trend, that dog clothes companies are even starting to do fashion collaborations. Even Heron Preston x NASA and H&M x Pringle of Scotland launched matching dog knits.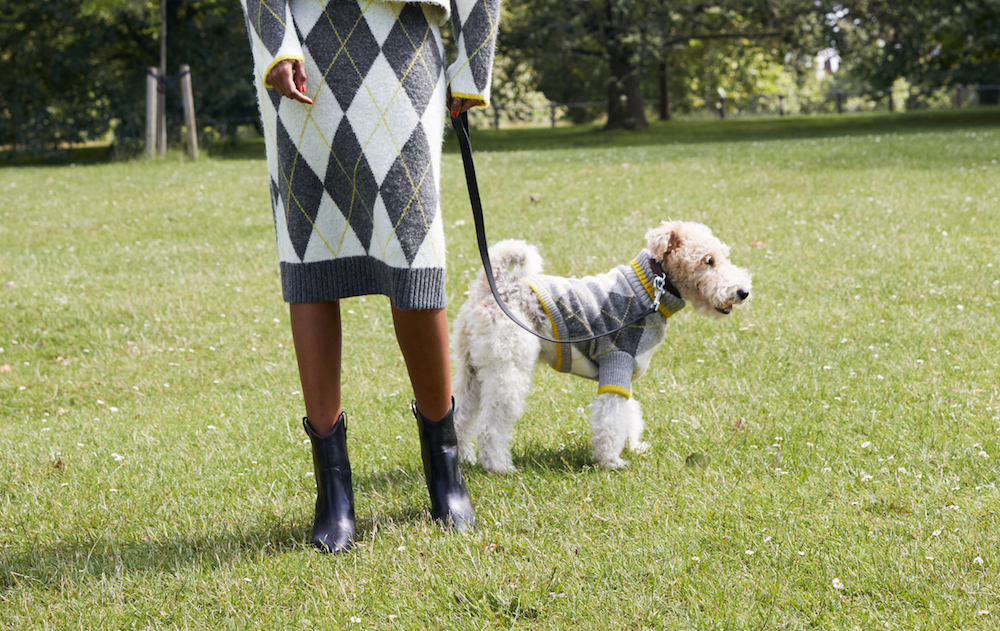 At first, it may seem silly to buy clothes for pets. But once you've seen the cute puppies in the marketing pictures of the collections, you just can't help yourself.
In fact, the trend seems to really have caught on. That's why, recently, fashion retailer Missguided has decided to launch its own matching sweaters for dogs. Now, it's time for Fresh Pawz to launch a new collection of clothing and accessories in collaboration with Spongebob Squarepants.
SpongeBob Dog collection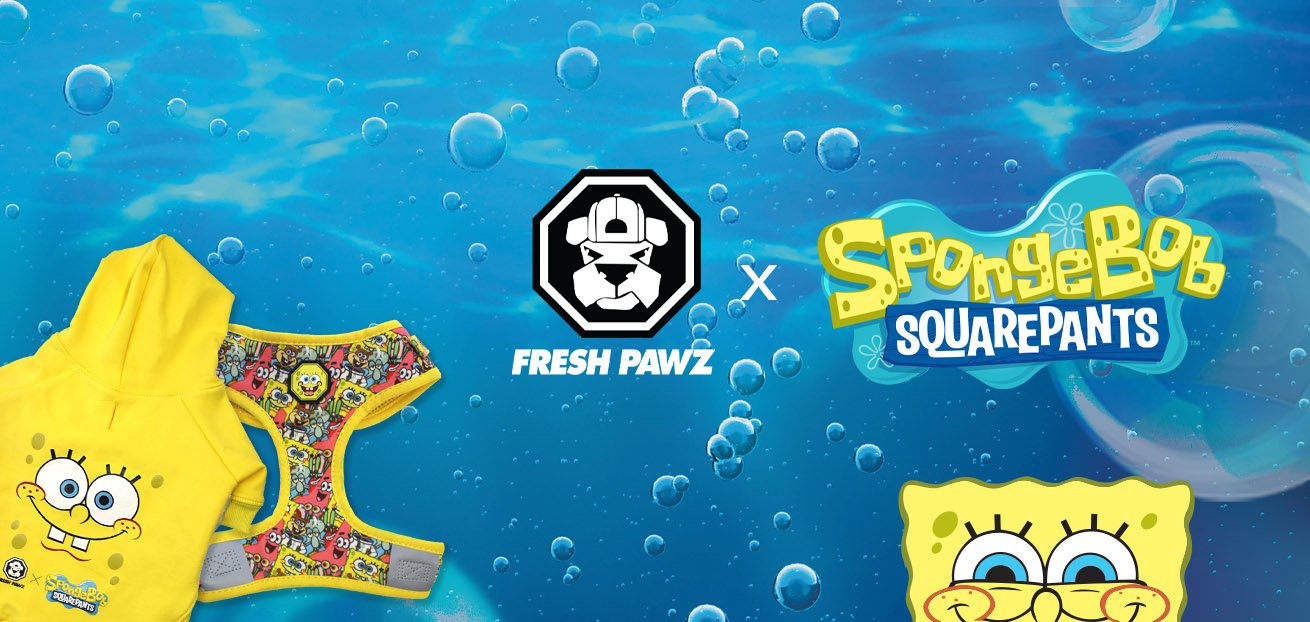 Your dog can now wear SpongeBob SquarePants x Fresh Pawz's new collection. This trendy release includes both clothing and accessories printed with the iconic cartoon character. The streetwear brand for dogs has released a 6-piece range capsule which includes a leash, a harness, a collar and three mini hoodie options.
Transform your dog into SpongeBob and Patrick with yellow and pink hoodies. Each one featuring the respective character's face. Moreover, the medley of SpongeBob characters including Sandy and Squidward also appear on a harness, leash, and collar.
Take a closer look in the gallery below!
Shop SpongeBob Dog Collection
The SpongeBob x Fresh Pawz collection ranges from $18 to $40 USD and is already available online.