Last Sunday, January 5, 2020, the 77th edition of the Golden Globes was held at the Beverly Hilton. The unmissable event rewarded the films, series, and actors who have made a sensation in the past twelve months. Here are the best looks of the Golden Globes 2020 Red Carpet.
Golden Globes Event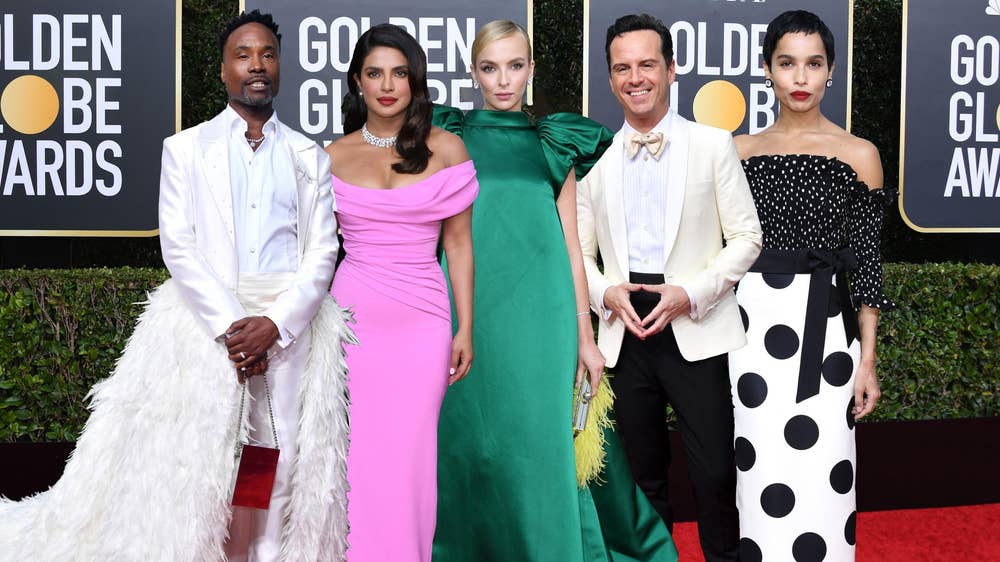 Each year, the Golden Globes welcome a handful of five-star guests, competing in audacity and creativity on the red carpet.
However, this year, something other than the red carpet caught a lot of attention. In fact, the Hollywood Foreign Press Association has been criticized for snubbing women in several categories such as best director, best motion picture and best screenplay. Historically, only five women have been nominated, for the best director. To see all the winners head over to the golden globe's website.
Nevertheless, the red carpet was still full of exceptional styles that are worth mentioning.
Golden Globes 2020 Red Carpet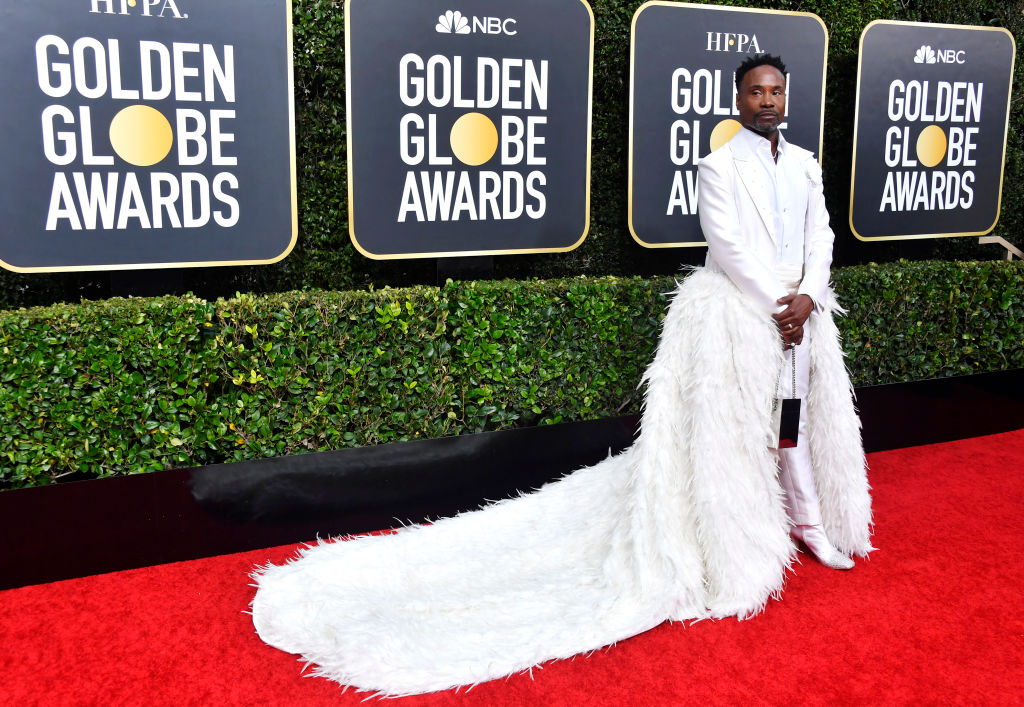 Billy Porter, as always, made a splash on the carpet as his all-white feather train followed him into the Beverly Hilton. Brad Pitt and Leonardo DiCaprio entered the building in matching classic tuxedos.
On the women's side, colorful dresses ran the red carpet at the 77th annual Golden Globes.
Jennifer Aniston, who made her television return in 2019 with "The Morning Show," also made an elegant return to the Golden Globes in a black Dior ball gown.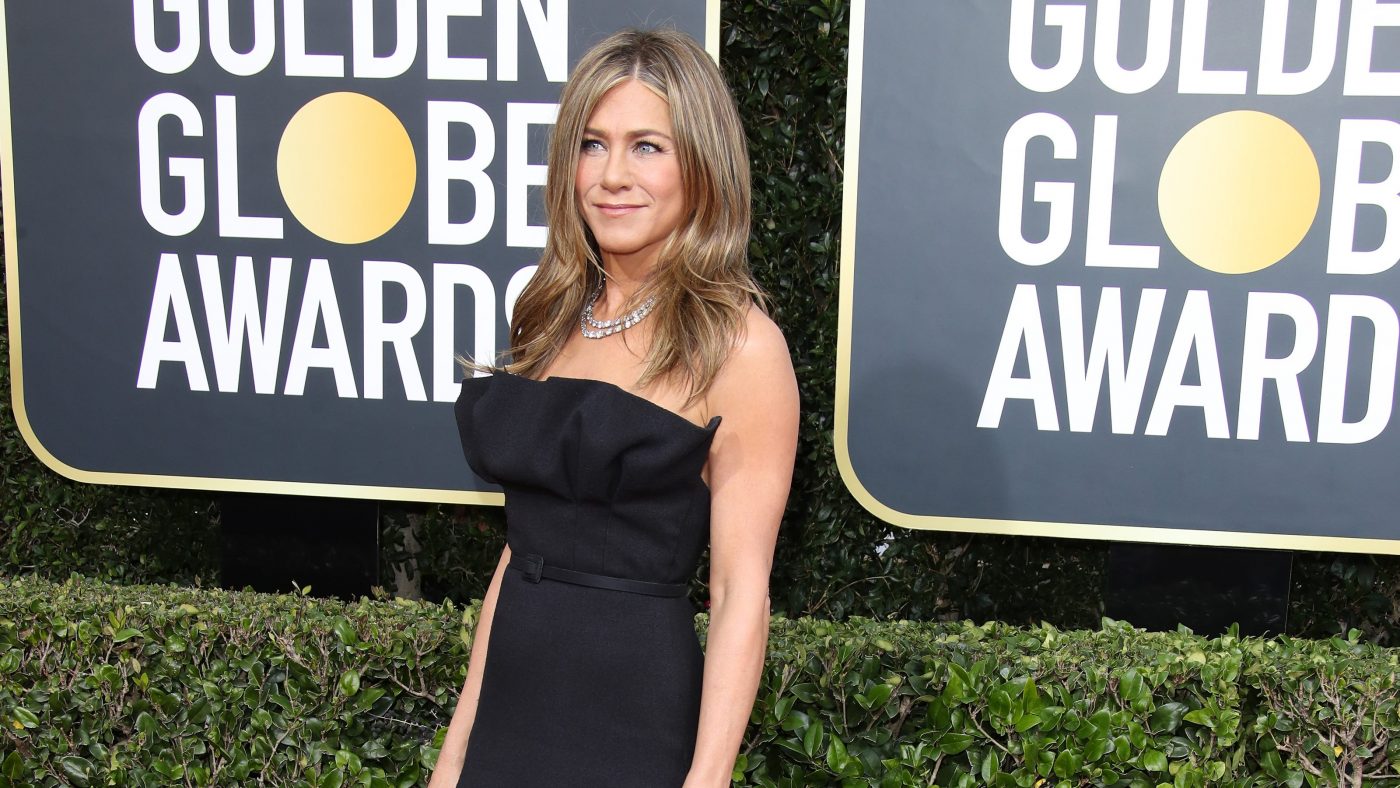 The cast of "Little Women" caused a commotion in their various ensembles. Greta Gerwig kept it classy in a white-black ensemble while "Little Women" star Saoirse Ronan elegantly strolled down the carpet in a glittery pink gown.
Finally, Nicole Kidman and Scarlett Johansson stunned in red. Ever the power color, the two gowns commanded attention as each actress made their way inside the ceremony. Kerry Washington also dazzled in red by accessorizing her black pantsuit with a bold lipgloss.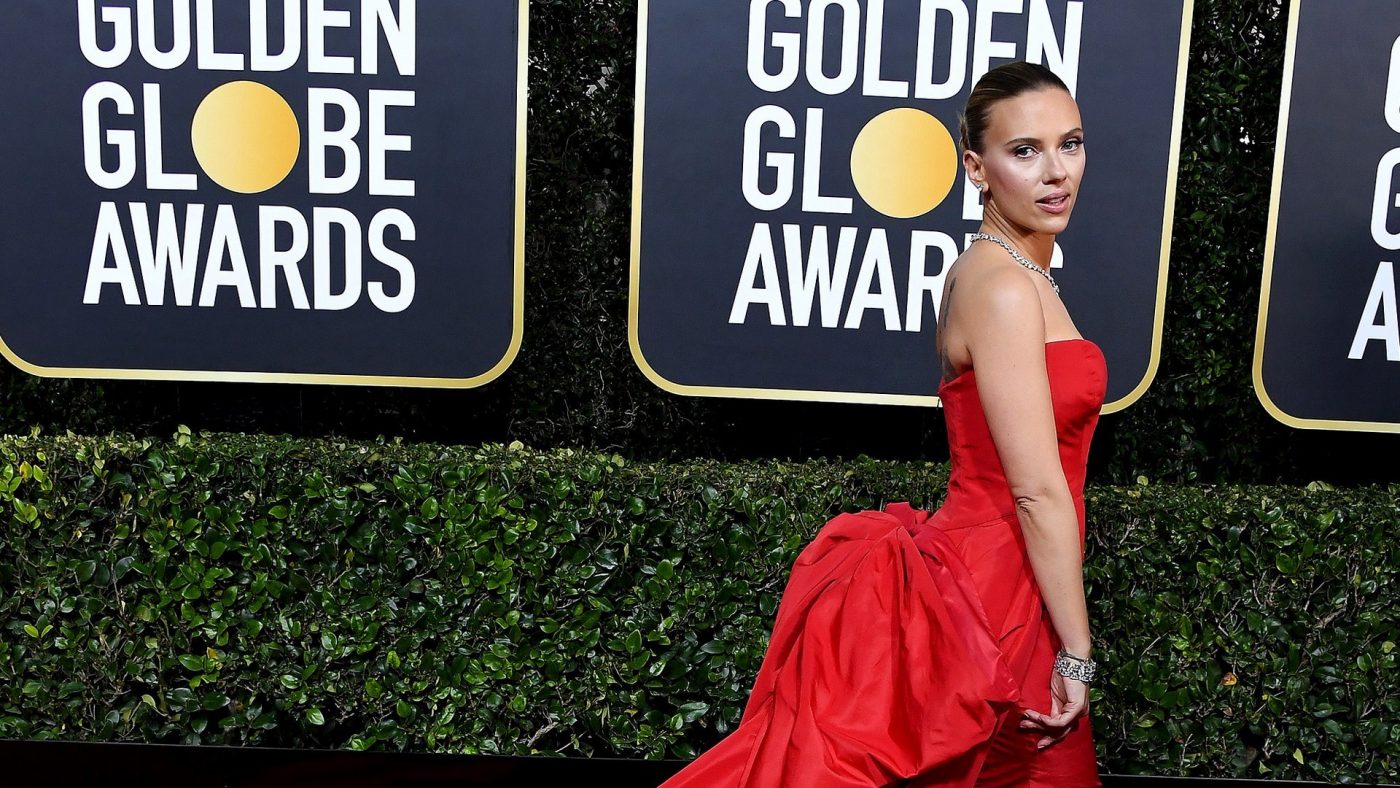 See all the best-dressed stars of the Golden Globes 2020 Red Carpet in the gallery just below! For more red carpet looks, here are all the best looks seen at the Rise of Skywalker Red Carpet.
[wp_flickity id="57″]
Photo credits: Frazer Harrison