After each Oscars ceremony, Vanity Fair organizes the famous after-party in Los Angeles. An ultra-private event that brings together the biggest names of the industry. Here are all the best outfits from the Oscars 2020 after-party.
The After-Party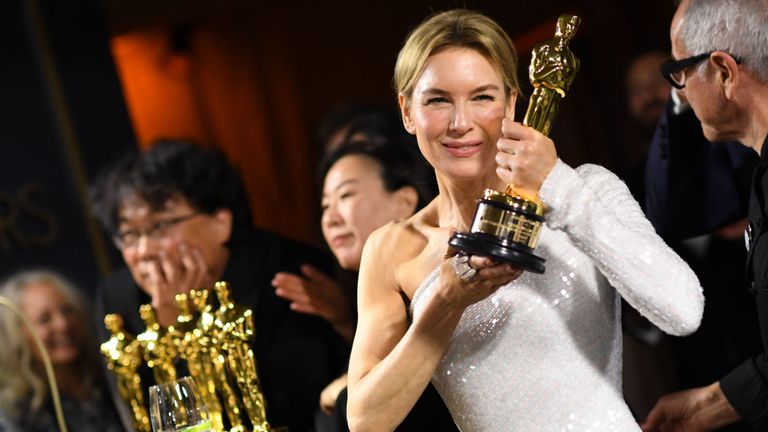 Right after the Academy Awards ceremony on Sunday, Hollywood's biggest names showed up to the 2020 Vanity Fair Oscar Party in Beverly Hills.
And while the Oscars ceremony is always about the classiest, fanciest outfits, the after-party means stars can have a bit more fun. In fact, most of our favorite celebrities showed up in party-ready dresses and suits.
The event's guest list included many models and actresses such as HBO's Euphoria cast and the well-know Wonder Woman.
Celebrities such as Amber Valletta, Rosie Huntington-Whiteley, and Gal Gadot were there for the evening.
Laura Harrier was spotted in Louis Vuitton, Lucy Boynton in Miu Miu and Charlize Theron in a gold Dior dress.
As for models, icons like Hailey Bieber and Joan Smalls also took part in the after-party.
Best Outfits Oscars After-Party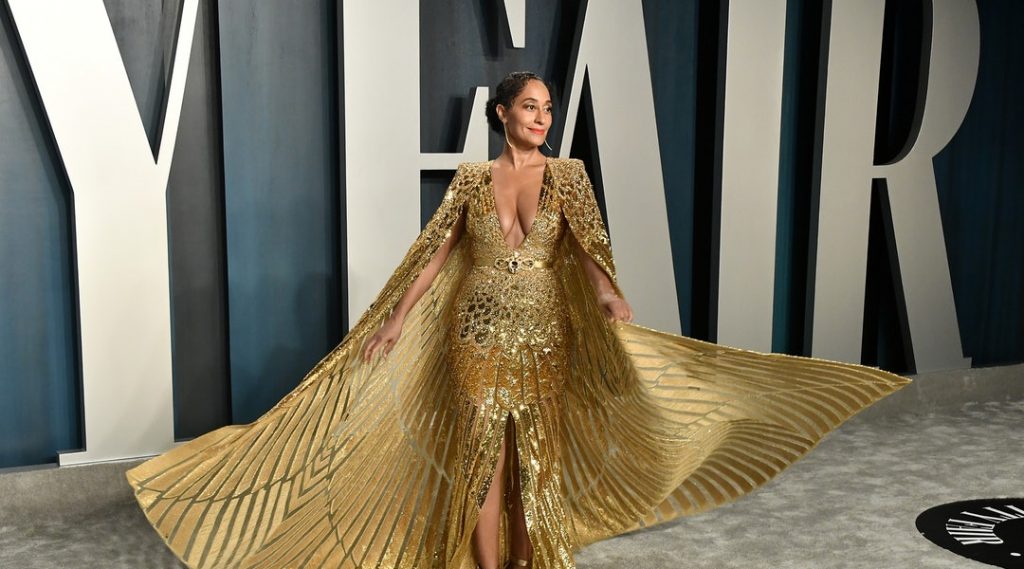 Schafer showed up in a colorful ensemble featuring a multi-colored long fringe dress. A sequined silver top rounded off her look.
Plenty of sparkles were spotted during the event's arrivals of celebrities including Tracee Ellis Ross' glittering gold Zuhair Murad gown and Ella Balinska's shimmering royal blue dress.
Kim Kardashian pulled an Alexander McQueen 2003 Shipwrecked Oyster gown. And Kanye West arrived at the after-party in a black leather Dunhill suit.
Wonder Woman aka Gal Gadot arrived in a beautiful Saint Laurent black sparkle dress by Anthony Vaccarello.
Finally, Kylie Jenner's fitted strapless Ralph & Russo crystal silhouette made a big statement that evening.
Take a look at all the best outfits of the Oscars 2020 After-Party in the gallery below.
[wp_flickity id="115″]
In case you missed it, here are all the Best-Dressed Stars of the Grammys 2020 Red Carpet