For sneakerheads eagerly awaiting the Adidas Yeezy Boost 350 V2 "Earth," "Tail Light," and "Flax" colorways, more information has been revealed. They are all set to release locally on February 22.
Yeezy Boost 350 V2 Regional Release
Thanks to @YeezyMafia who shared the info through Instagram, we now have a better view of the upcoming global release scheme for the series of Adidas Yeezy Boost 350 V2s. In fact, three models of Yeezy 350 V2, namely Earth, Linen and Tail Light, should be released at the end of the month.
Good news for some, bad for others, the three silhouettes will come out regionally. In fact, the release scheme is set between 3 different locations, one for each of colorway. Every local drop will take place on the same day, February 22.
The "Earth" iteration sports a brown Primeknit upper and midsole. It also features a dark brown collar and it is finished-up with a classic gum outsole. The Yeezy Boost 350 V2 Earth will be exclusive to North and South America.
[wp_flickity id="119″]
The "Flax" colorway comes in a lighter brown upper compared to the "Earth" iteration. It features a Yellow translucent stripe and a similar colored gum outsole. The Yeezy Boost 350 V2 Flax will be exclusive to Asia and Africa.
[wp_flickity id="121″]
Finally, the "Tail Light" iteration is dressed in a gray Primeknit upper and sports a bold orange stripe and heel tab at the rear. Yeezy's signature Boost cushioning is once again featured in the midsole. The Yeezy Boost 350 V2 Tail Light will be exclusive to Europe.
[wp_flickity id="120″]
The three colorways should release at select retailers in their respective regions on February 22.
Yeezy MNVN in limited drops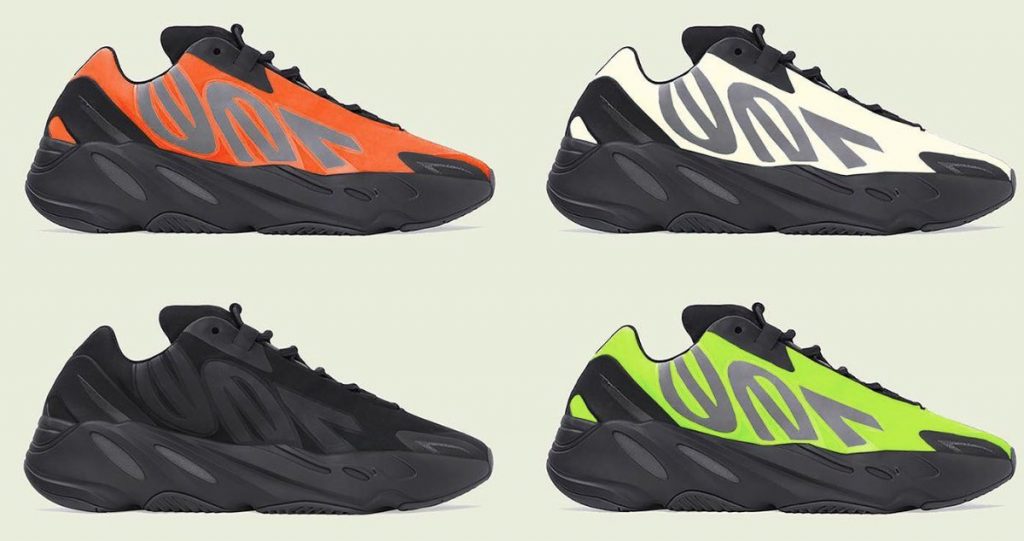 The regional release for the Yeezy Boost 350 V2 is not the only one of his kind. In fact, Yeezy has also confirmed that the MNVN Orange, Black, and Phosphor models are planned for an exclusive release in only three cities around the world. An ultra-limited drop for New York, London and Tokyo.
Sneakerheads, take a look at the Air Jordan "New Beginnings" Pack featuring the NBA "Banned" Sneaker.