As we mentioned in a previous article, the oversized blazer is a trend that should come back in 2019. We wanted to give you some tips on how to wear an oversized blazer!
How can you create a spring vibe using an oversized blazer? Use vibrant colors, or pair it with a dress, or with Capri. Nothing is off limits.
Style it with a belt or drape it over a slogan tee-shirt, the oversized blazer is your new best friend!
#1 The "Checkered Jacket"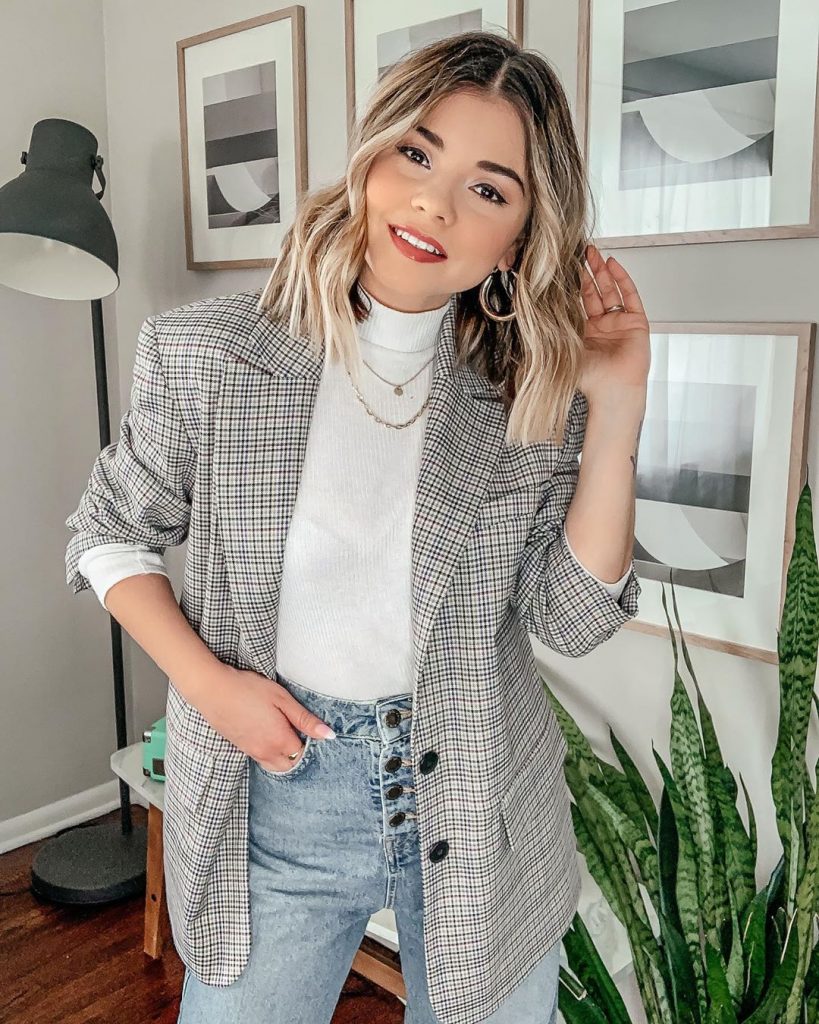 Simply match the blazer with basic jeans and a white shirt. You can't go wrong with this outfit.
Let the design of your blazer do the rest!
#2 The "Accessorized"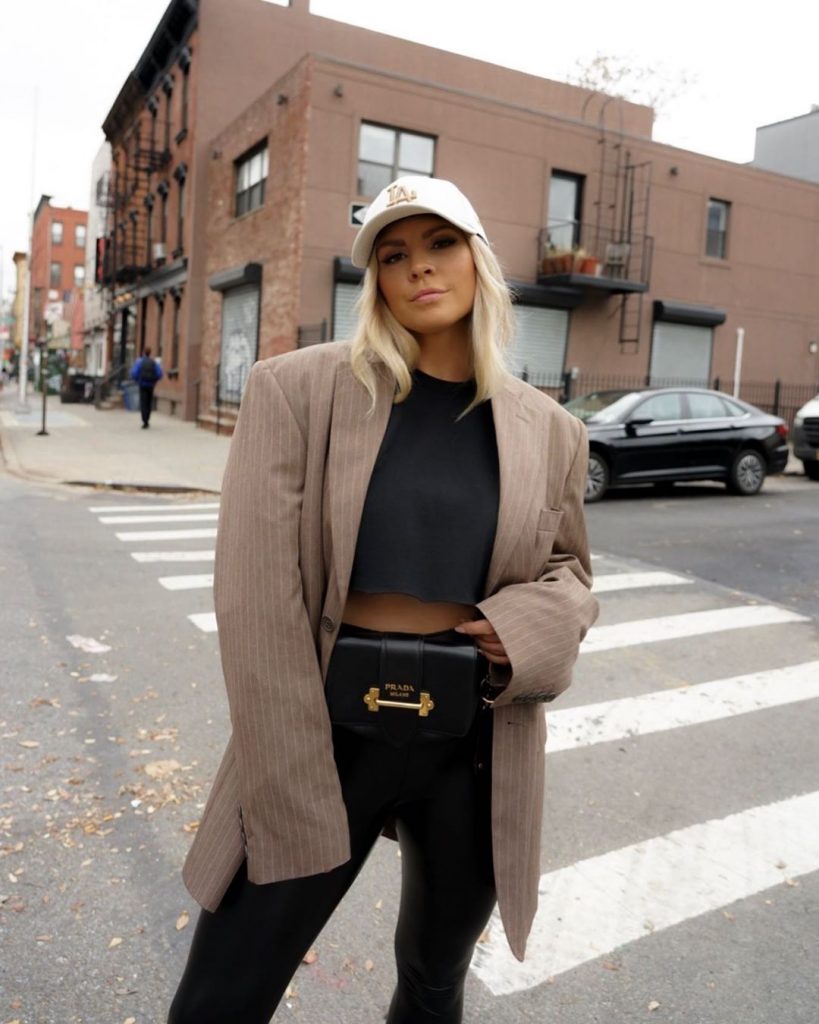 Beret, Shades, Handbag.
Accessories can turn an outfit from 0 to 100 real quick.
#3 The "Detail"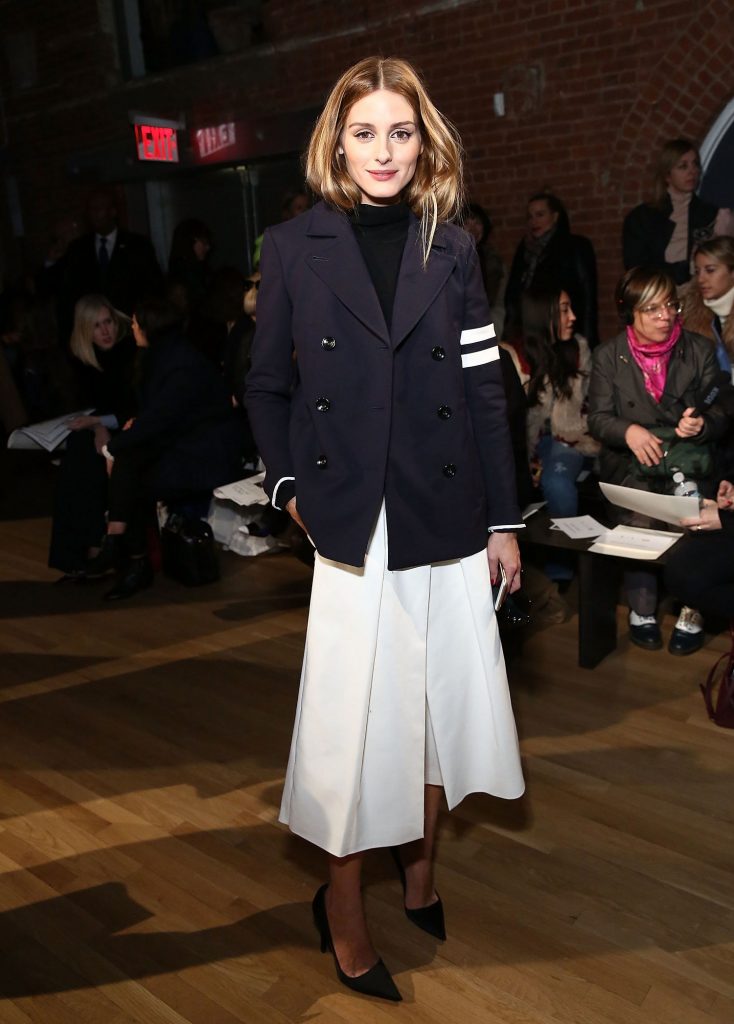 In this oversized blazer look, it is all about one specific detail. The two stripes on the arm are in perfect harmony with the white pants.
A simple detail to make all the difference.
#4 The "Long One"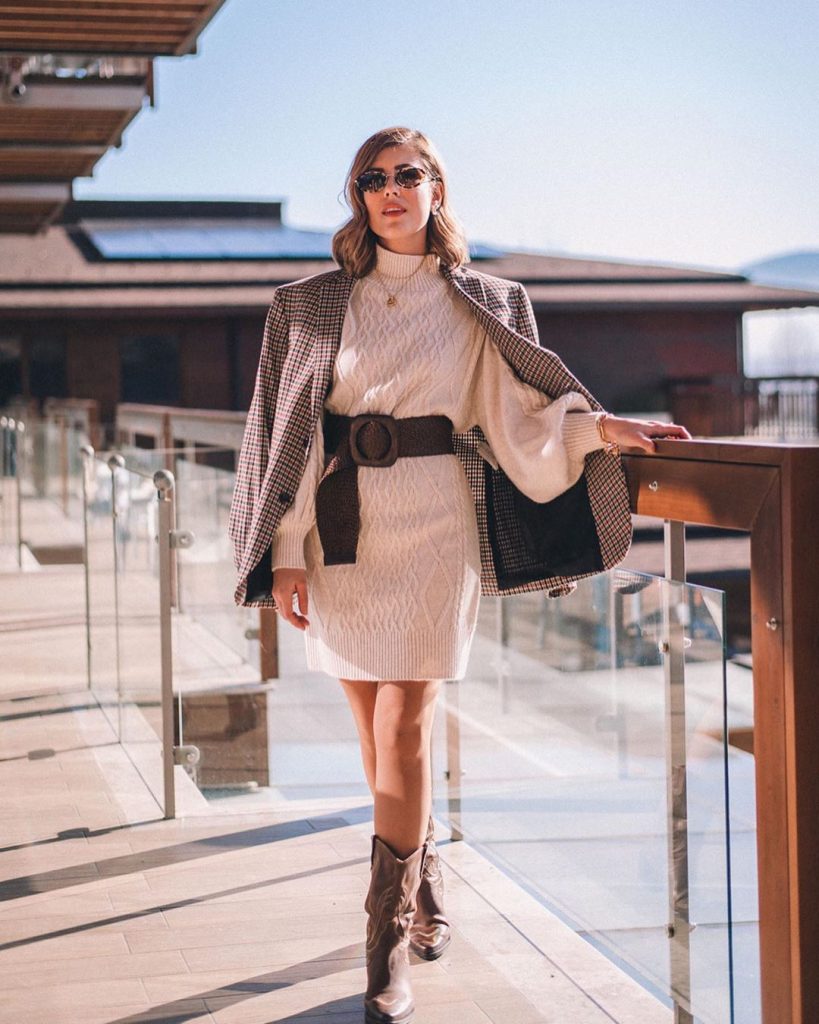 Use a white dress and simply wear it with a longer blazer. The choice of the color is yours.
The contrast is awesome!
#5 The "Business"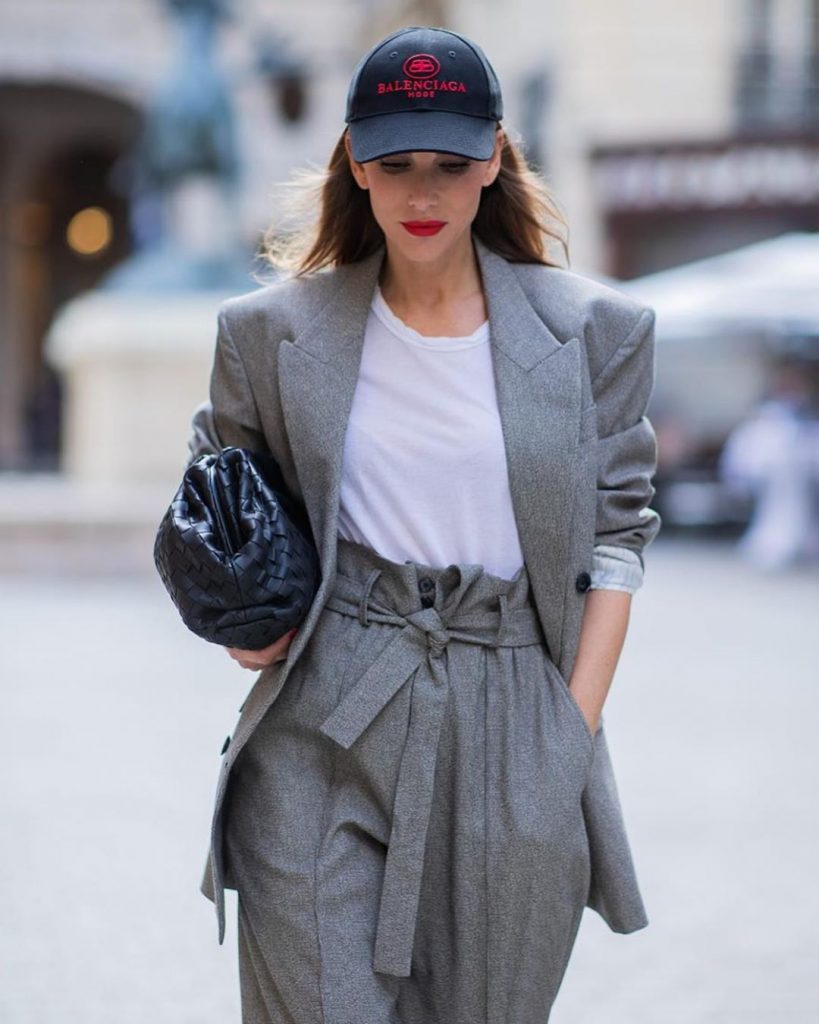 Who said an oversized blazer cannot be used as a work outfit?
This picture is the answer. No more comment!
#6 The "Matching"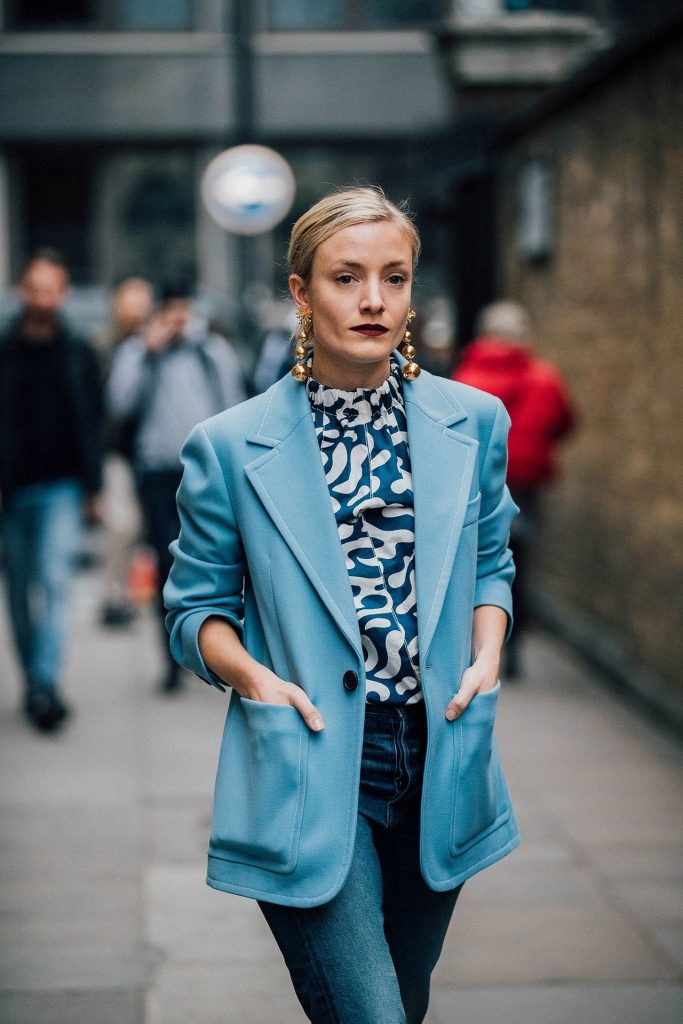 You are already wearing blue today? From head to toes?
No worries, choose a blazer of the same color. You got to admit, it looks amazing!
#7 The "Slogan"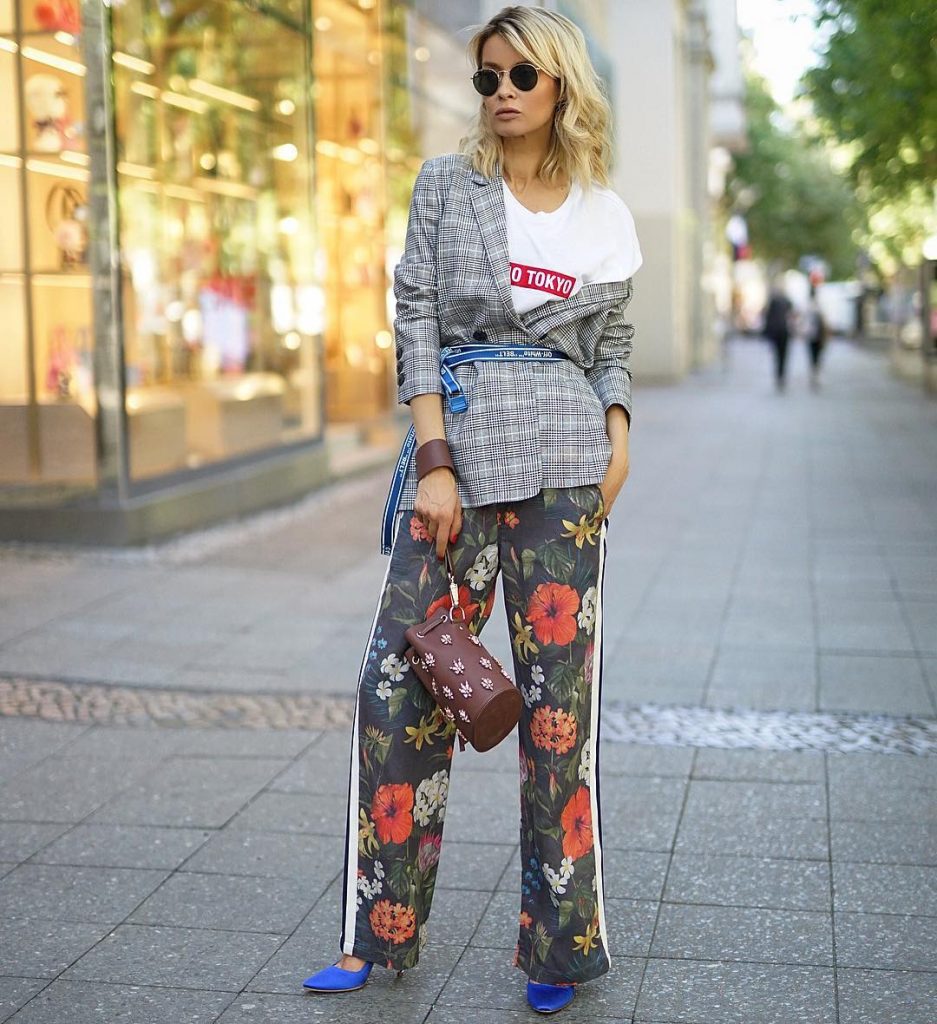 A message to deliver? Why not!
Just drop the oversized blazer on your shoulder over your slogan t-shirt.
#8 The "One"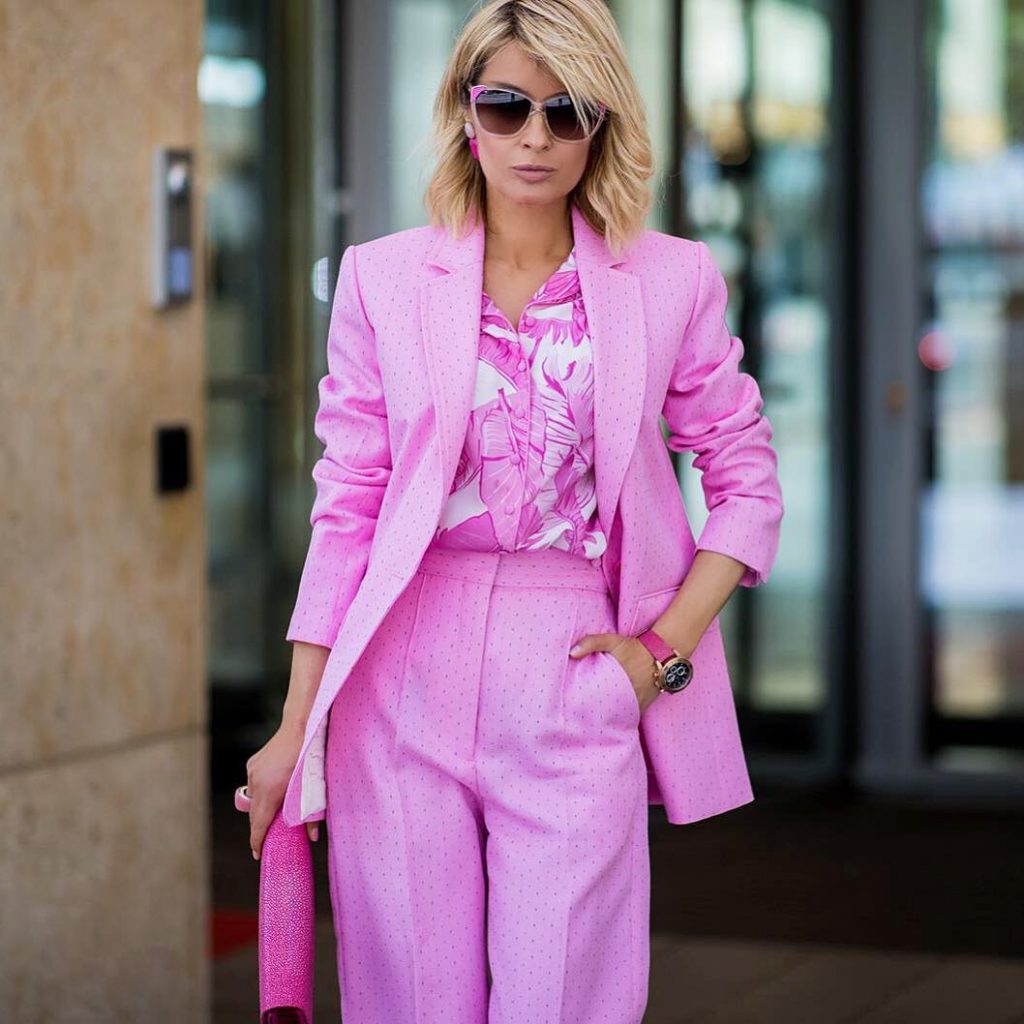 If your pants match perfectly with the blazer or you just bought both together. No problem. This is a very fashionably acceptable way to wear it.
The fit is perfect. Just depends on where you go!
#9 The "fashionista"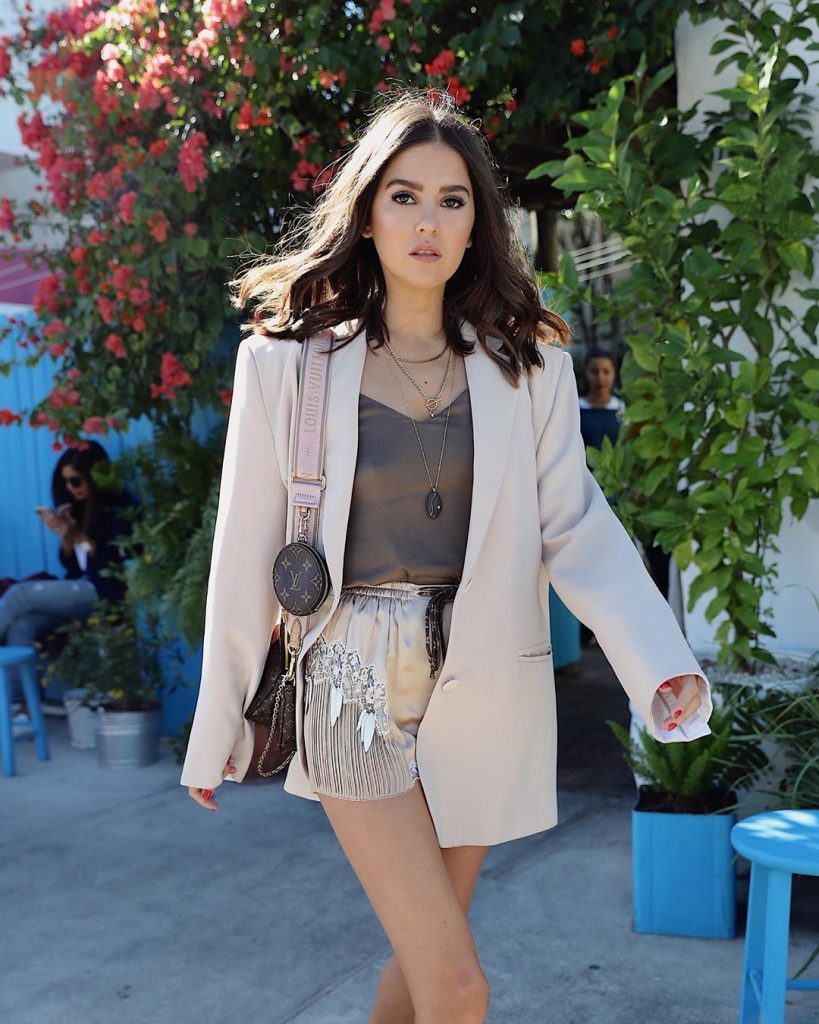 Told you, oversized blazers can be matched with almost anything, even a skirt or shorts.
#10 The "School"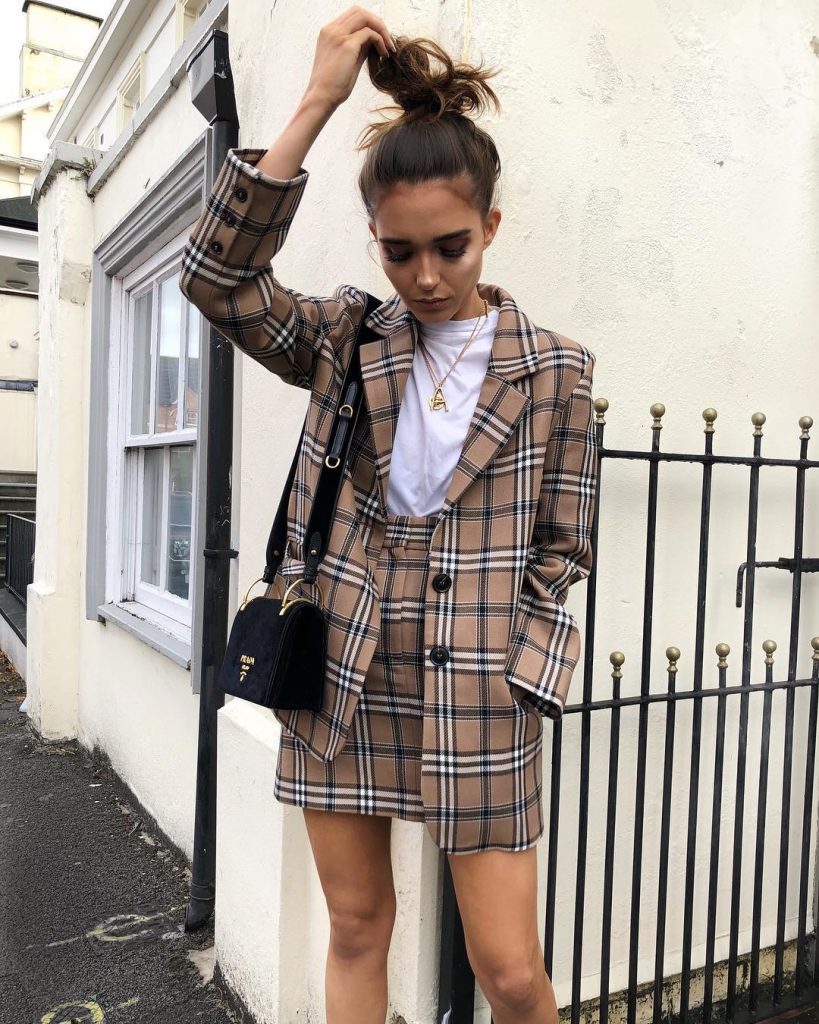 You can wear a boyfriend blazer with a skirt. Wear both with the same design.
And here we are! Ready to go to school!
#11 The "double Oversized"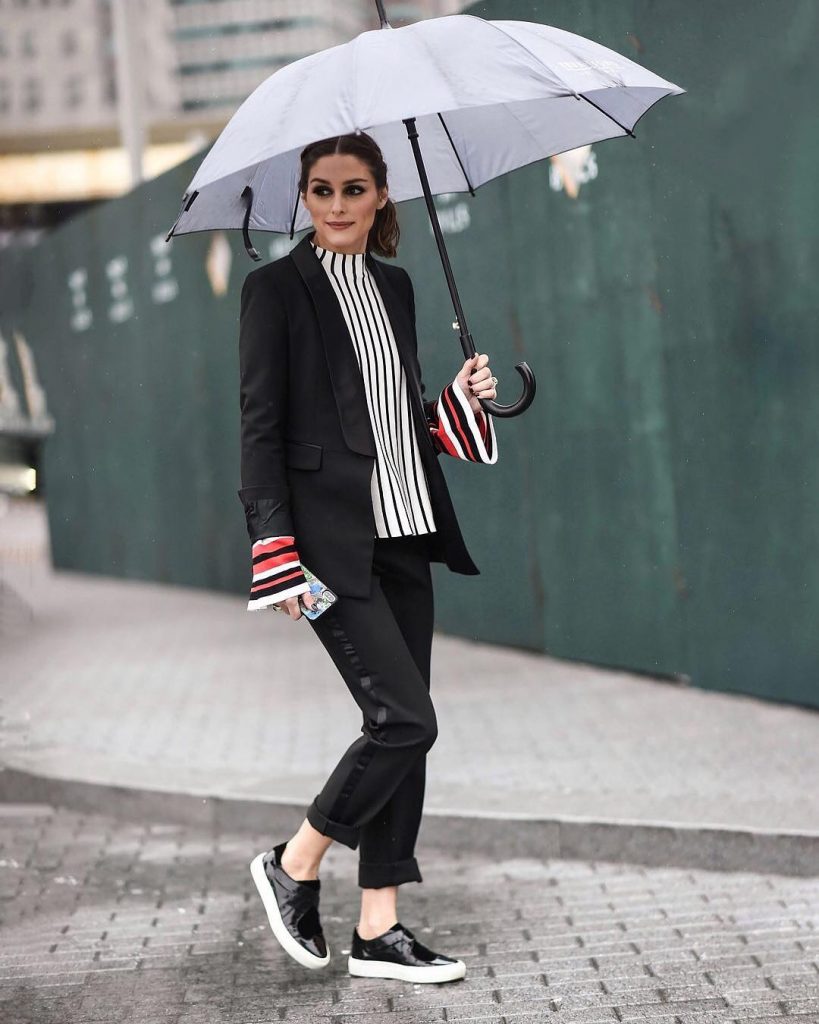 Matching an oversized blazer with an oversized shirt gets you a perfect spring look. Don't be afraid to match a striped shirt and a plaid blazer!
Let us know in the comment your favorite way to wear the oversized blazer. You can also tag us on your Instagram look.
If you love the oversized trend take a closer look at how to style an oversized sweater!