The annual Met Gala took place this past Monday at the Metropolitan Museum of Art in New York.
Each year, a different theme is chosen for the glorious event. Its nature influences not only the decor but also the outfits of the attendees. This year, Anna Wintour, president of Met Gala since 1995, has decided that the theme of the night would be: Camp (fashion note).
What does Camp mean? Defining Camp is a bit difficult because it's so vague that it does not have an exact synonym. Camp style is an experience, a way to live life in the most extravagant way possible. Think of yourself in your most excessive style, make it 10 times more exaggerated and you've got Camp.
Attendees were more than happy to learn that this year's theme would let them explore so much more than a simple dress or suit.
Let's see which were the campiest looks of this year's Met Gala.
1- Ezra Miller
He wore his own face!? Dressed by Burberry, he definitely deserves his place on the list.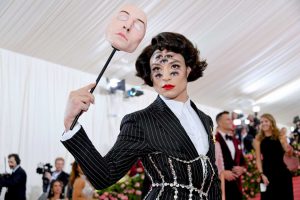 "Camp is esoteric — a private code or badge of identity," said Sontag about the camp style
2- Cardi B
She was looking like a pool of blood. Dressed by Thom Brown, the queen of rap wore rubies on her nipples worth over 250 000 $.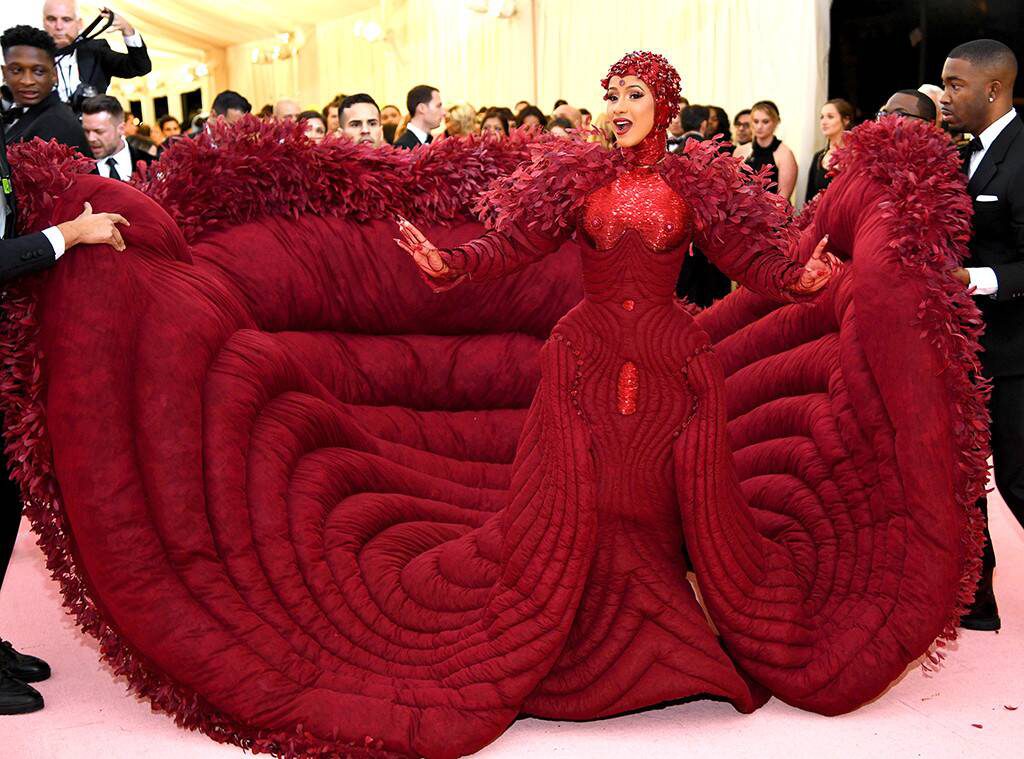 More

on page 2 ⇓