3- Billy Porter 
Cleopatra is that you? Dressed in Theblondsny, he outdid himself with this one. Goodbye Gaga, we have a new queen!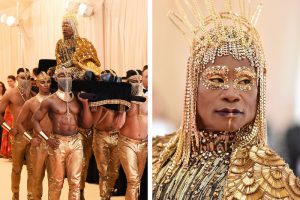 4- Katy Perry
One can say that her outfit was "Litt"! She made everyone crazy in her Moschino chandelier dress!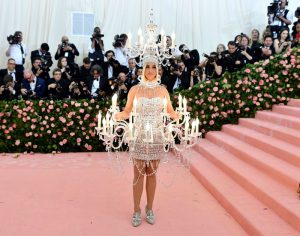 5- Michael Urie
His look, made by Christian Siriano, perfectly demonstrated the duality of sex that's within us. What's Campier?