11- Black skirt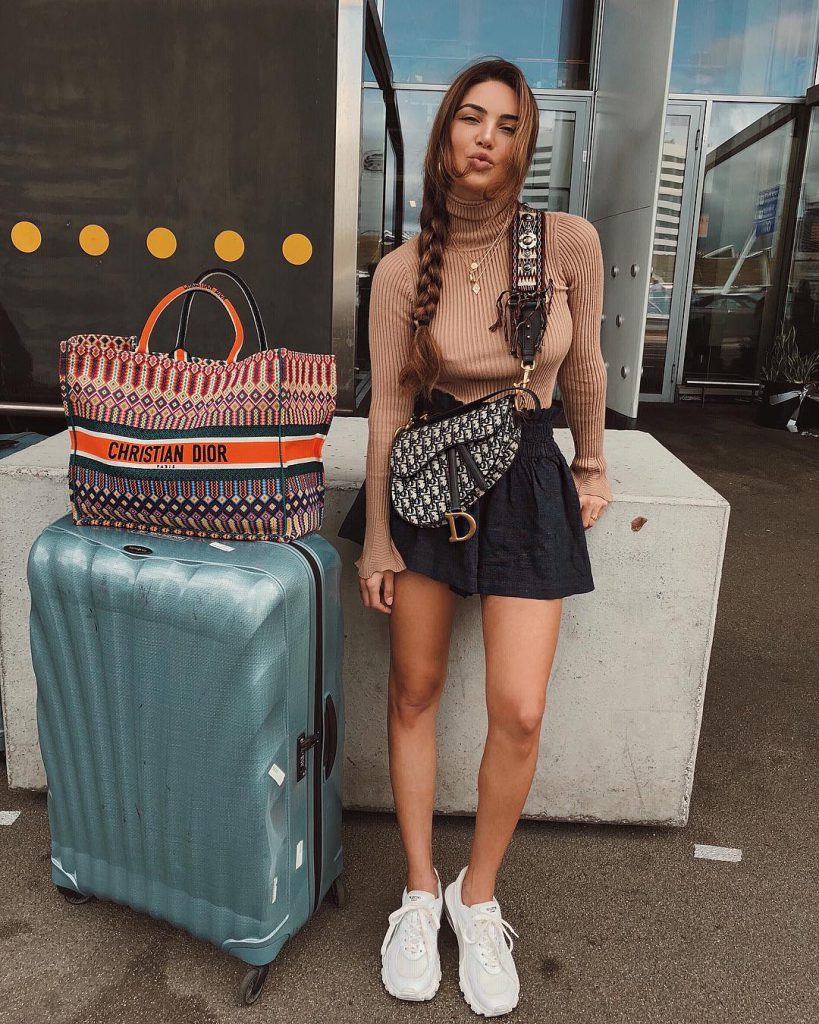 Few people wear skirts in airports, and fashion is all about being unique. If you want to stand out in your airport outfit you should consider wearing a skirt. Pair it with a camel turtleneck and a trendy purse.
12- Camel pants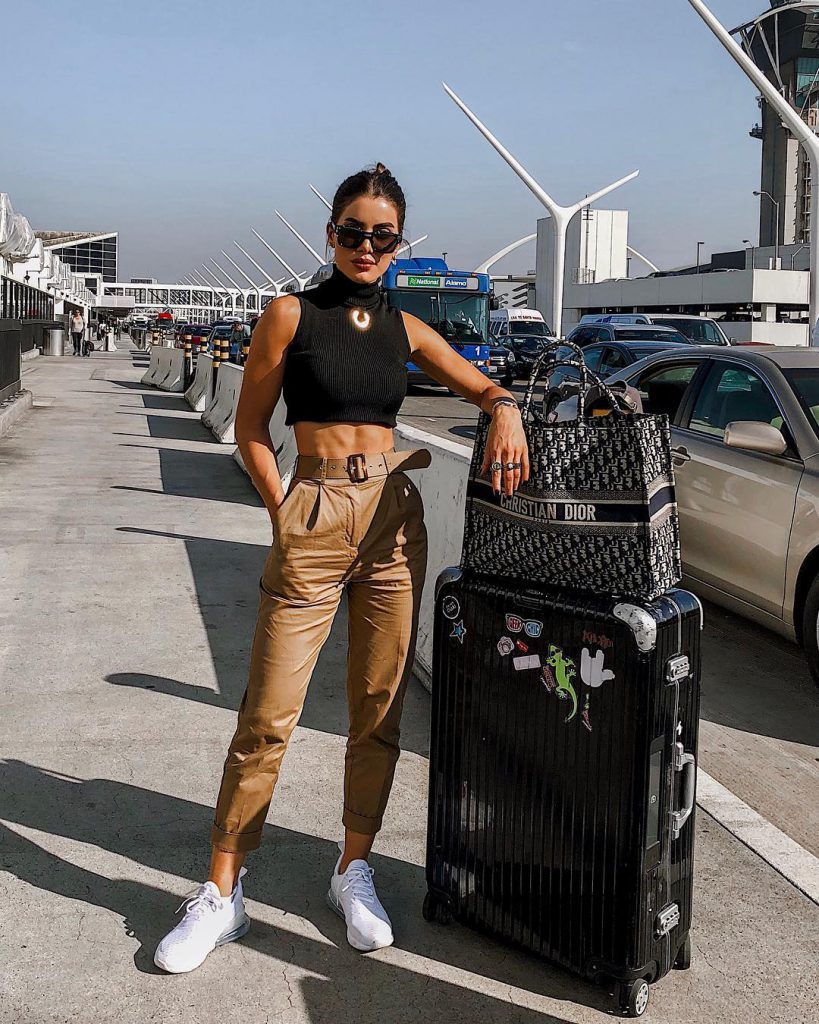 We introduced the Camel tone in the picture just above with a turtleneck. You can also use this trendy neutral color with pants. Pair them with a black crop top and you've got yourself an amazing airport outfit.
13- T-shirt dress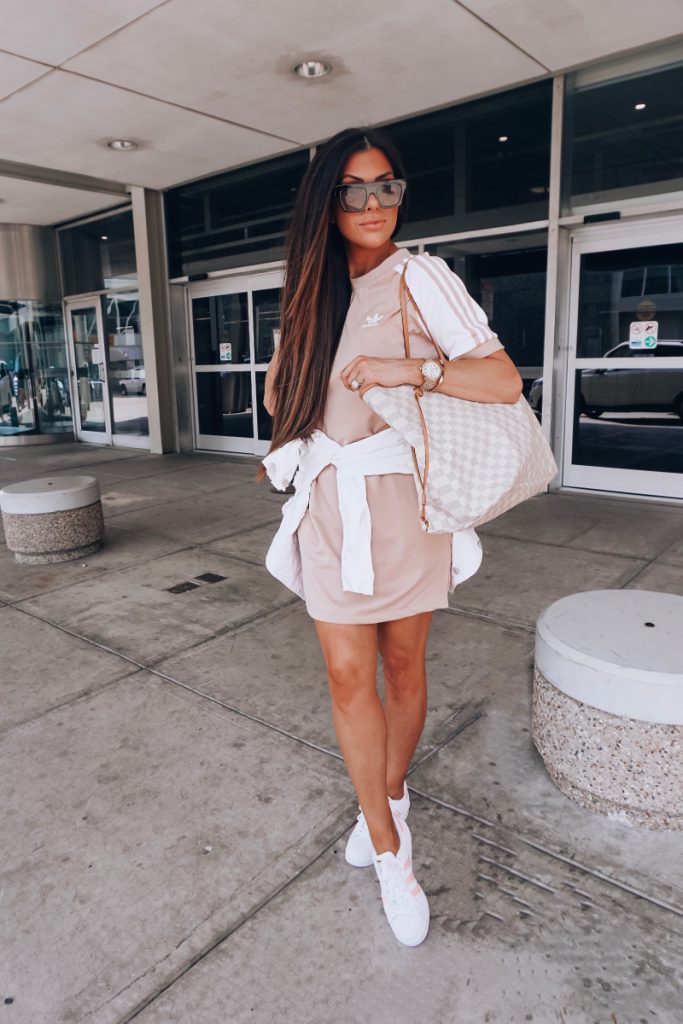 This particular outfit is one of the simplest yet cutest airport looks we've seen. If you want to be both trendy and conservative, you should consider wearing a T-shirt dress. As we said earlier, planes have a tendency to be quite cold. So, don't forget to bring a little jacket or a blanket to protect yourself from freezing!
14- Huge sweater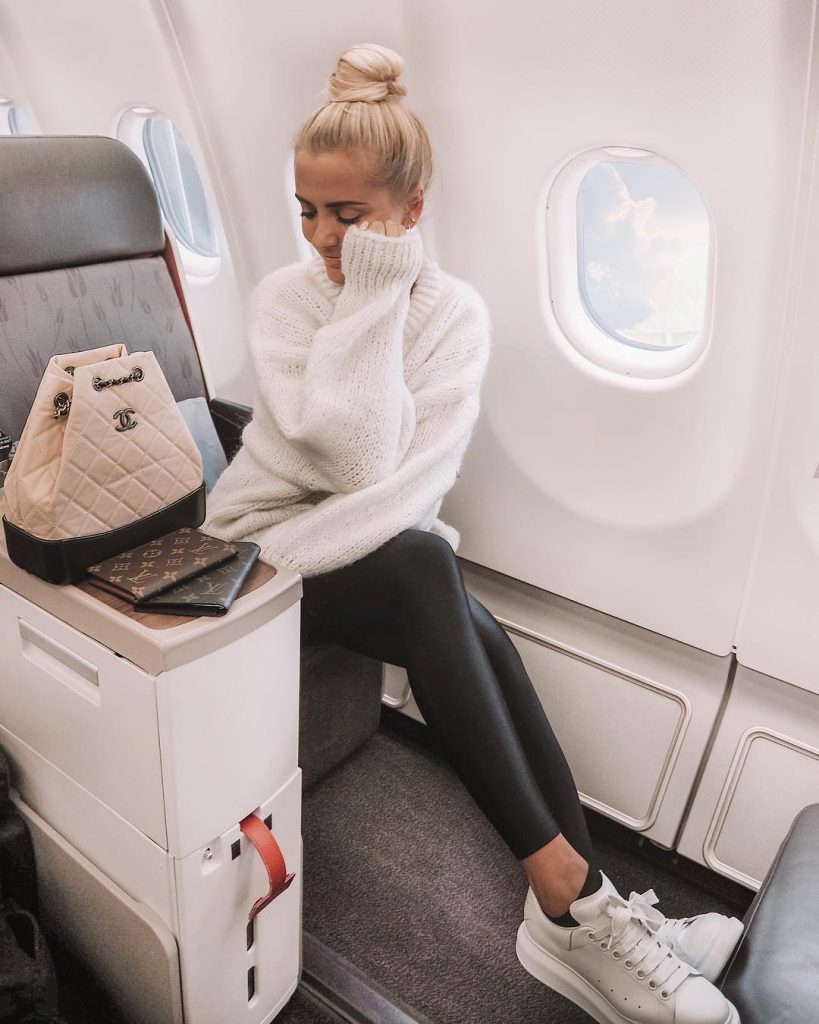 Do you have a favorite outfit to wear during cold days? The one you like to wear when having your coffee. Well, it may be a good airport outfit idea. Simone's outfit looks both cute and super comfy. She has everything she needs to sleep throughout the whole flight!
15- Nike Nike Nike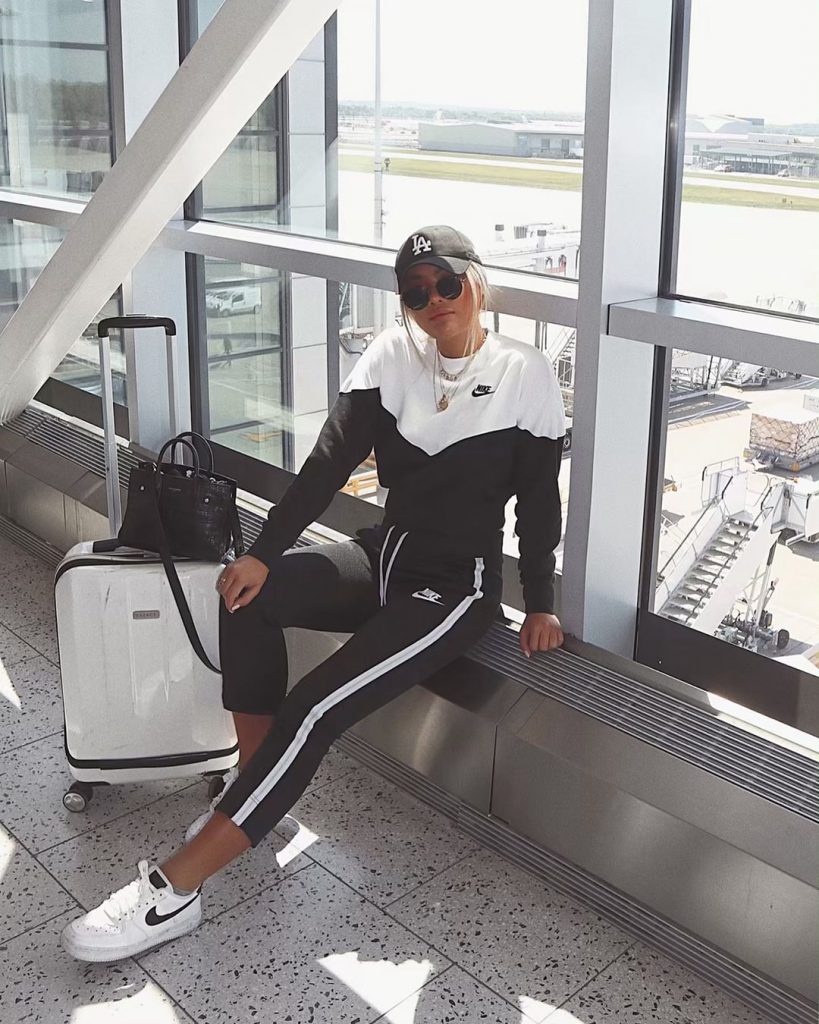 Who are we to introduce Adidas' tracking suits and not talk about Nike matching sets? Sports brands such as Nike, Adidas, Fila, Kappa, Umbro, and Reebok make the best pieces of athleisure. This type of clothing is perfect for airport outfits as it is both trendy and comfortable.
Before you go
Make sure to take a second look into the pictures featured in this article. This way, you'll be able to select everything you like in the different outfits to create your own version. Remember, Fashion is about being different!
We hope our 15 airport outfit ideas will help you and we wish you an amazing trip!