Fanny packs started out as festival accessories a while ago. Girls from around the world fell in love with their practical shape, which allowed them to carry all sorts of personal stuff while feeling comfy. And being comfortable at a festival is a must considering you'll be standing up and dancing for hours!
As time passed, people started to wear banana bags outside of the festival environment. Rapidly, the accessory gained popularity in the streetwear community.
Now, fanny packs have become a must in a girl's wardrobe. They add a stylish touch to many outfits and occasions. We decided to help you create stunning outfits with banana bags. Here are our favorite ways to style them.
5 Trendy Ways to Wear a Fanny Pack
Fanny pack + Crop Top Outfit
This is where the trend started, with festival outfits. To master this look,  combine a simple crop top with a flashy bottom (either a skirt, biker shorts, or nylon pants). And don't forget the fanny pack!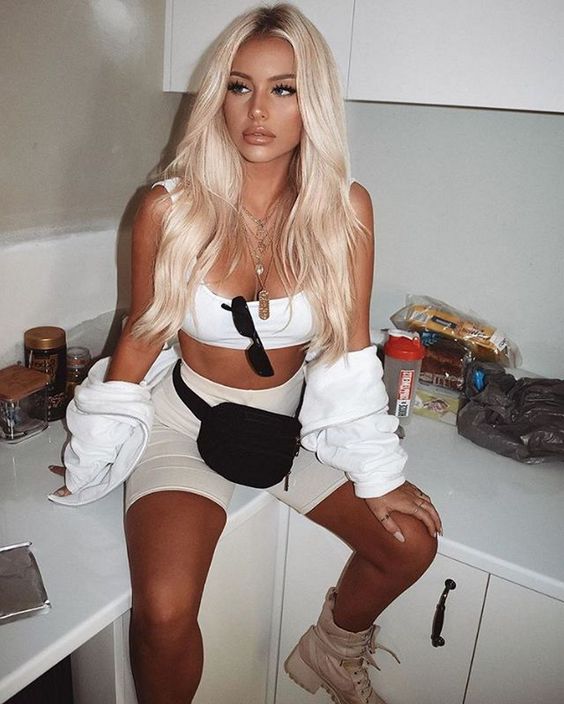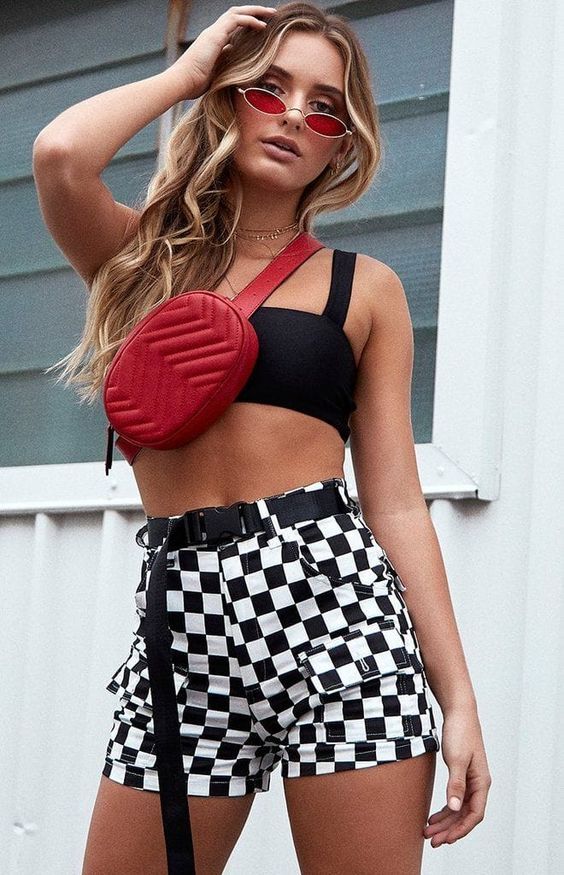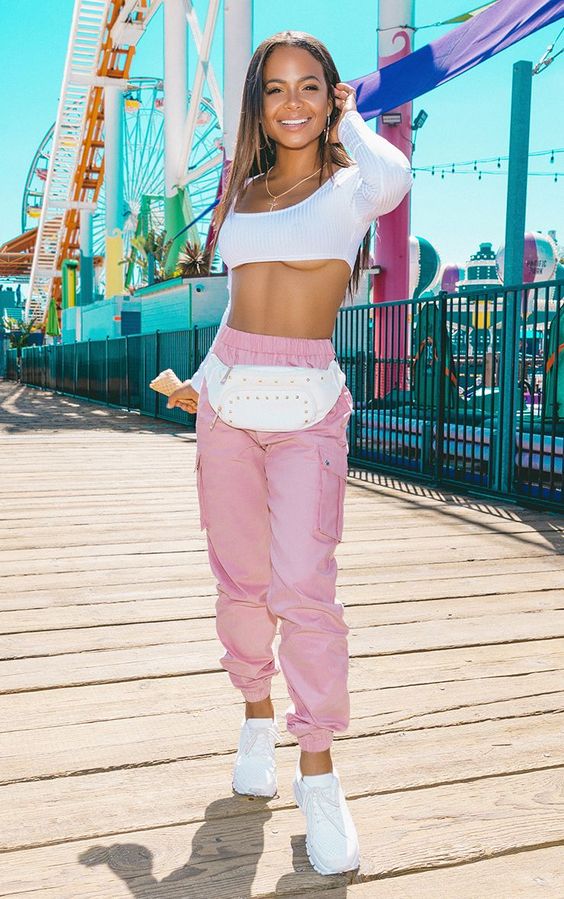 Fanny Pack + Oversized Tee Outfit
This is the kind of style you wear for a walk in the city. To make this outfit even more stylish, pair your oversized Tee with biker shorts.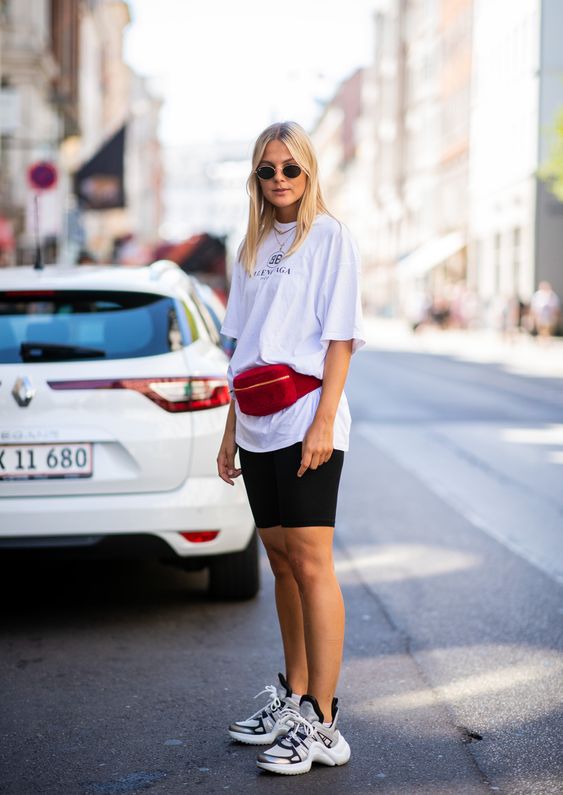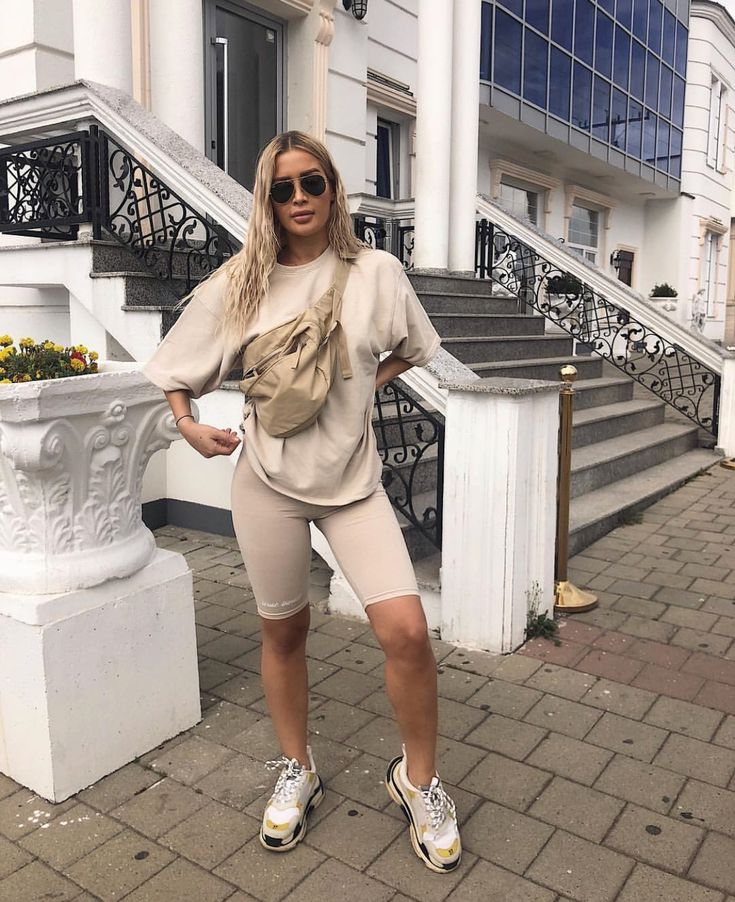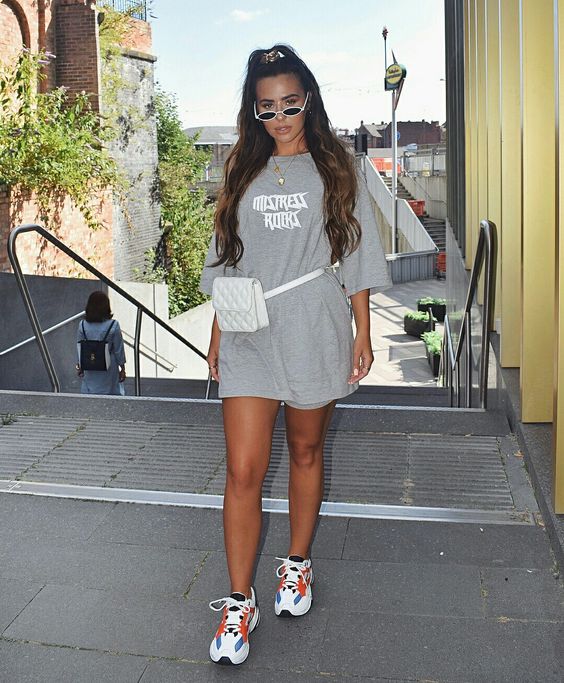 Fanny Pack + Blazer Outfit
When you want to add a street-style touch to your chic outfit, a fanny pack might be a good idea.  Whether it's for a day at the office or a girls night out, the fanny pack + blazer outfit will surely make you stand out.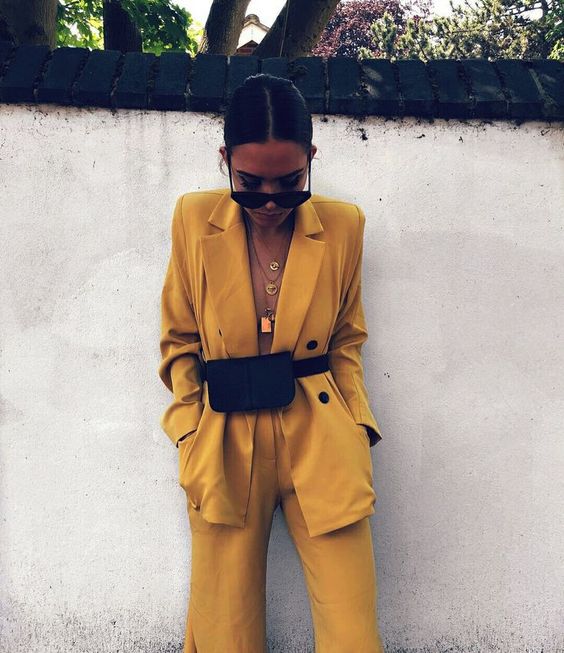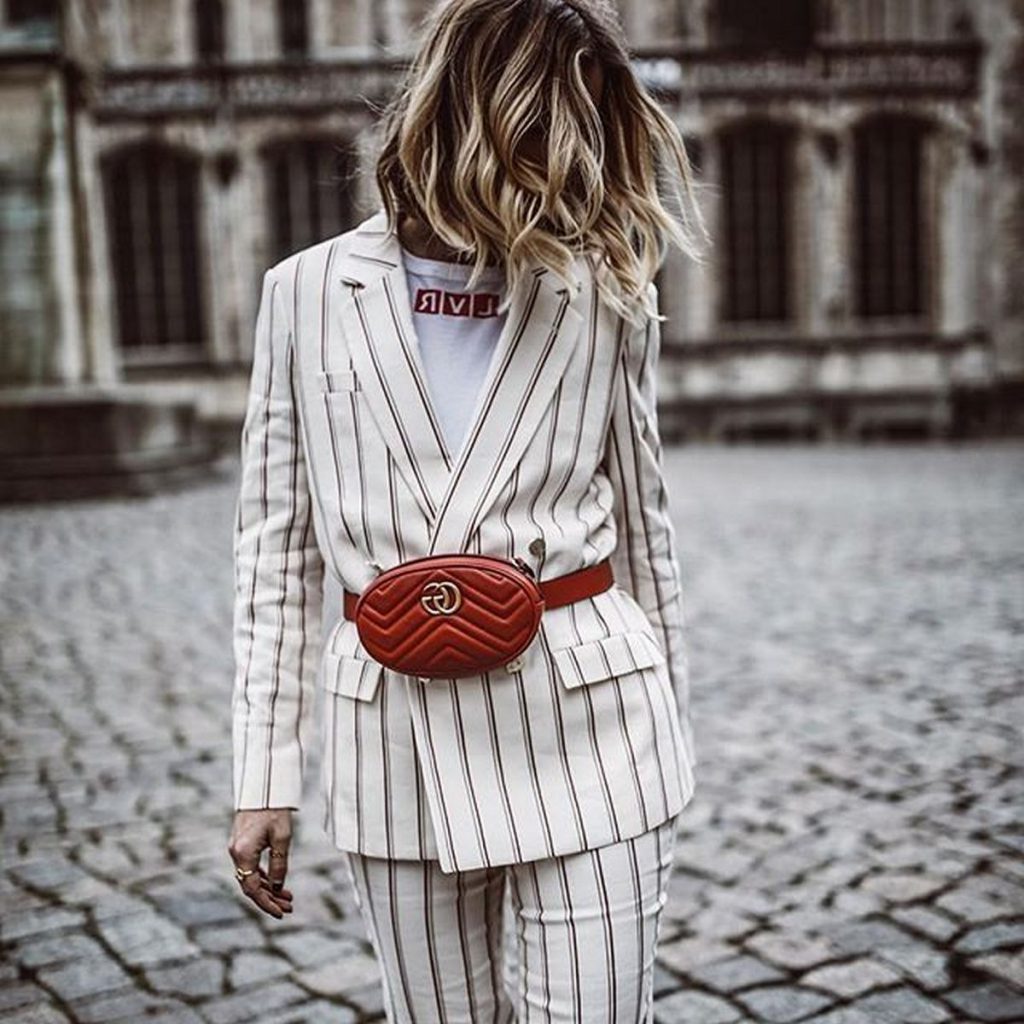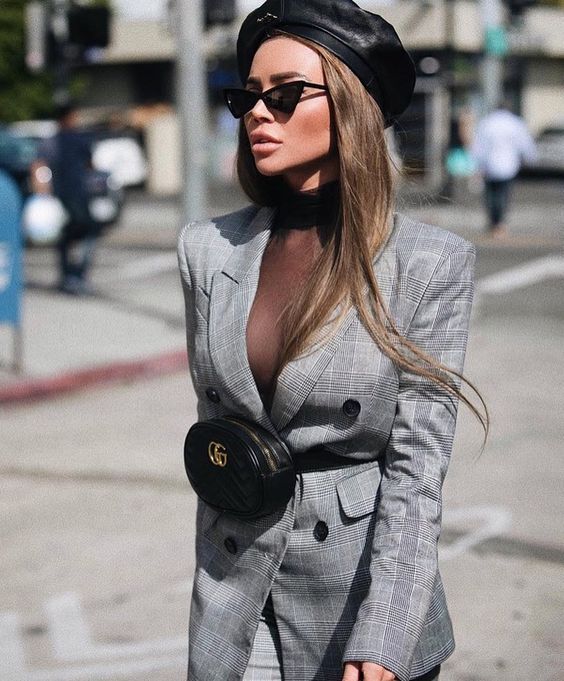 Fanny Pack + Shirt Outfit
This style is in-between the oversized tee and the blazer. Thus, it can be worn as much for a walk in the city as for a girls night out. Creating an outfit with a shirt can be boring. Sometimes, it lacks just a little touch to make it stunning and adding a fanny pack might be the ultimate solution.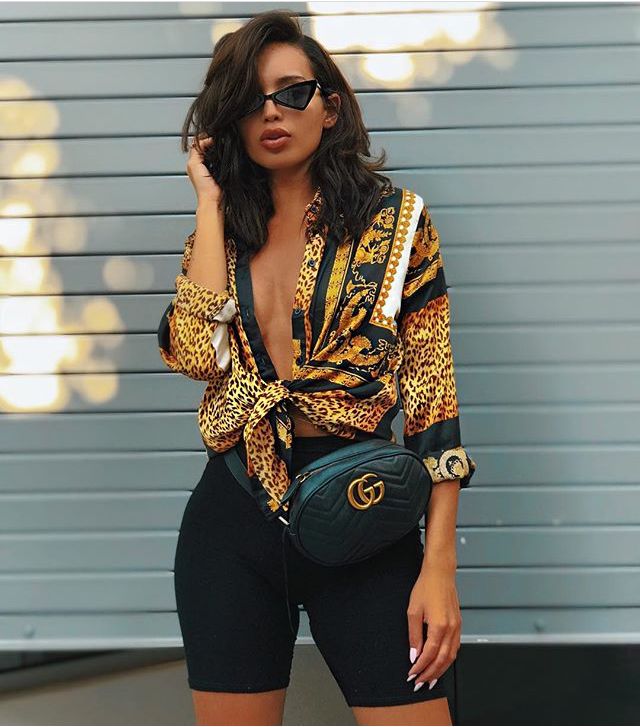 Fanny Pack + Dress Outfit
Wether you go for a chic maxi dress or a casual shirt dress, a fanny pack will always add a street style touch to your outfit. Try mixing up colours with this type of style.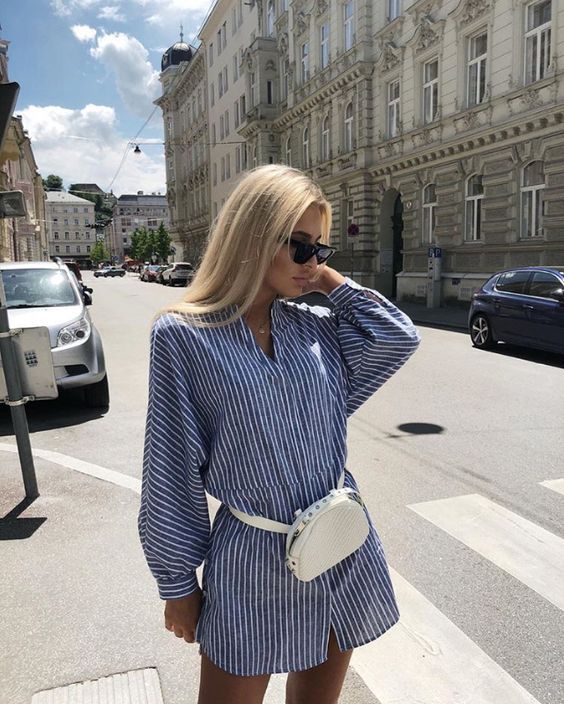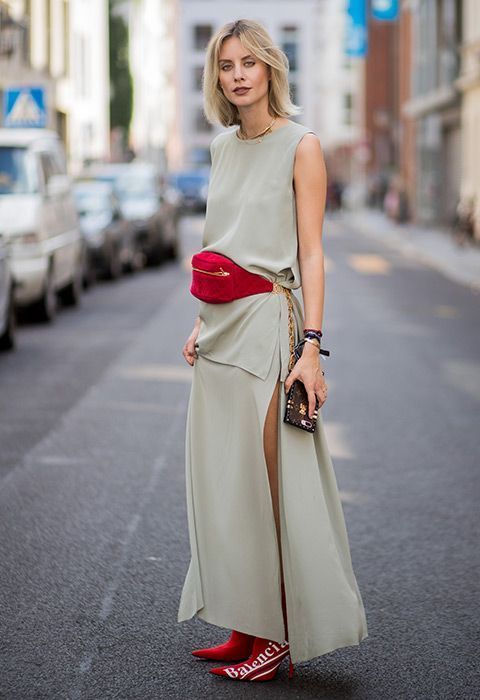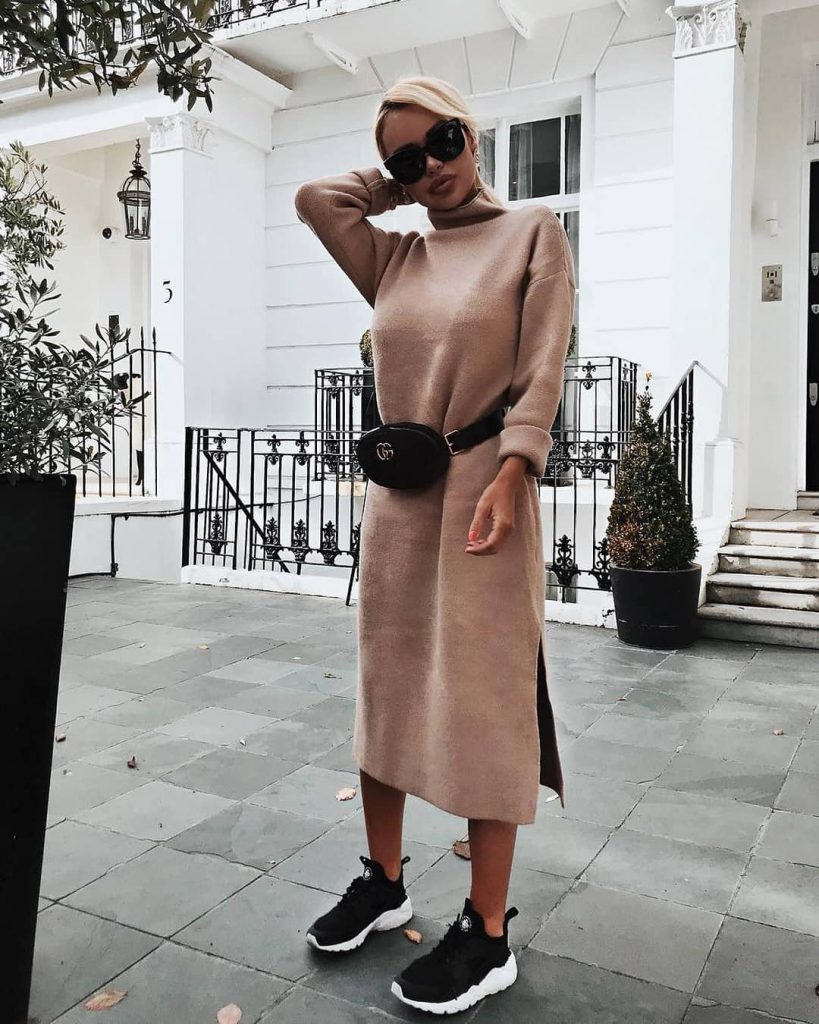 As you can see, there are many ways to style a banana bag. You can wear it over your shoulder or around your waist. This accessory also comes in a lot of different colours and shapes. Choose the one that makes you feel confident, because after all, fashion is all about self-acceptance.
For more fashion tips and tricks, take a look at our Top 10 Air Max 97 for Women
Photo Credit – Pinterest