Spider-Man: Far From Home – Premiere Red Carpet!
Zendaya, Tom Holland, Jake Gyllenhaal, and the rest of the Spider-Man cast hit the red carpet at the Hollywood premiere last Wednesday.
Zendaya modeled a black and red Armani dress, while Tom sported a burgundy suit and Jake rocked a blue suit with a green t-shirt. Other costars, such as Samuel L. Jackson, Marisa Tomei, and Cobie Smulders, also stepped on the red carpet dressed in their best outfits.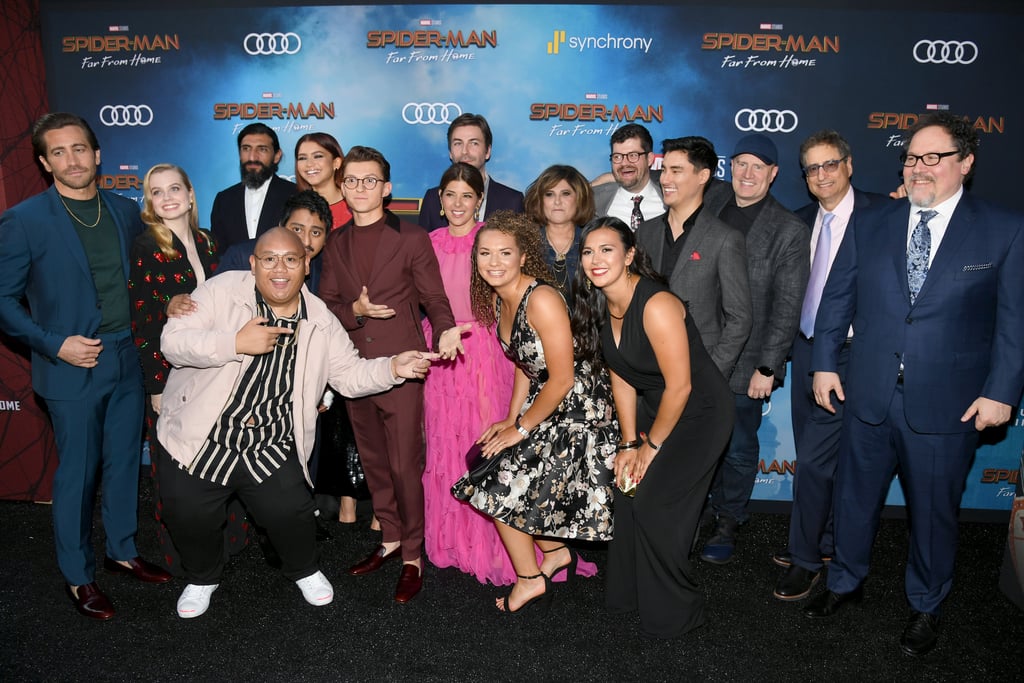 The red carpet
Zendaya 
Jake Gyllenhaal 
Samuel L. Jackson
Tom Holland
Marisa Tomei
↓

 More 

on page 2 ↓