Pokémon has been a reigning pop culture phenomenon both stateside and overseas for over 20 years now. Having played an important role in many childhoods, it is not surprising to see the hype behind this upcoming Pokedex smartphone case.
Pokémon Smartphone Cases
For those still riding the Pokémon GO wave, Premium Bandai will be releasing a Pokedex smartphone case. A good way to revive your Pokémania from the '90s.
There are plenty of Pokémon phone cases out there. For example, take a look at the 3 successful drops of Casetify x Pokémon Company that happened earlier this year.
Now, it is time for Nintendo Soup to take the shot. It will be the first officially licensed Pokedex smartphone case to hit the market. Released by Premium Bandai in Japan, this phone case will surely appeal to fans of Pokémon Go and hardcore cosplayers.
Pokedex Smartphone Case Details
Modeled after the Kanto region database device famously used by Ash Ketchum, the case will feature a bright folio design. Of course, with a viewing screen and button elements found on the actual Pokedex.
However, the Pokedex smartphone case will be designed specifically for the iPhone X. That's mean it won't be compatible with the iPhone 11, iPhone 11 Pro or iPhone 11 Pro Max. But, it will accommodate the iPhone 8, 7 and 6. Though, the microphone and light will be obstructed by the case's design. The Pokédex phone case will also be compatible with some Android phones.
Sadly, the Pokedex phone case won't suddenly turn your iPhone into an encyclopedic Pokémon database, but this hard plastic shell will certainly let everyone know that you intend to catch them all. Take a closer look at the exclusive upcoming Pokedex iPhone Case just below!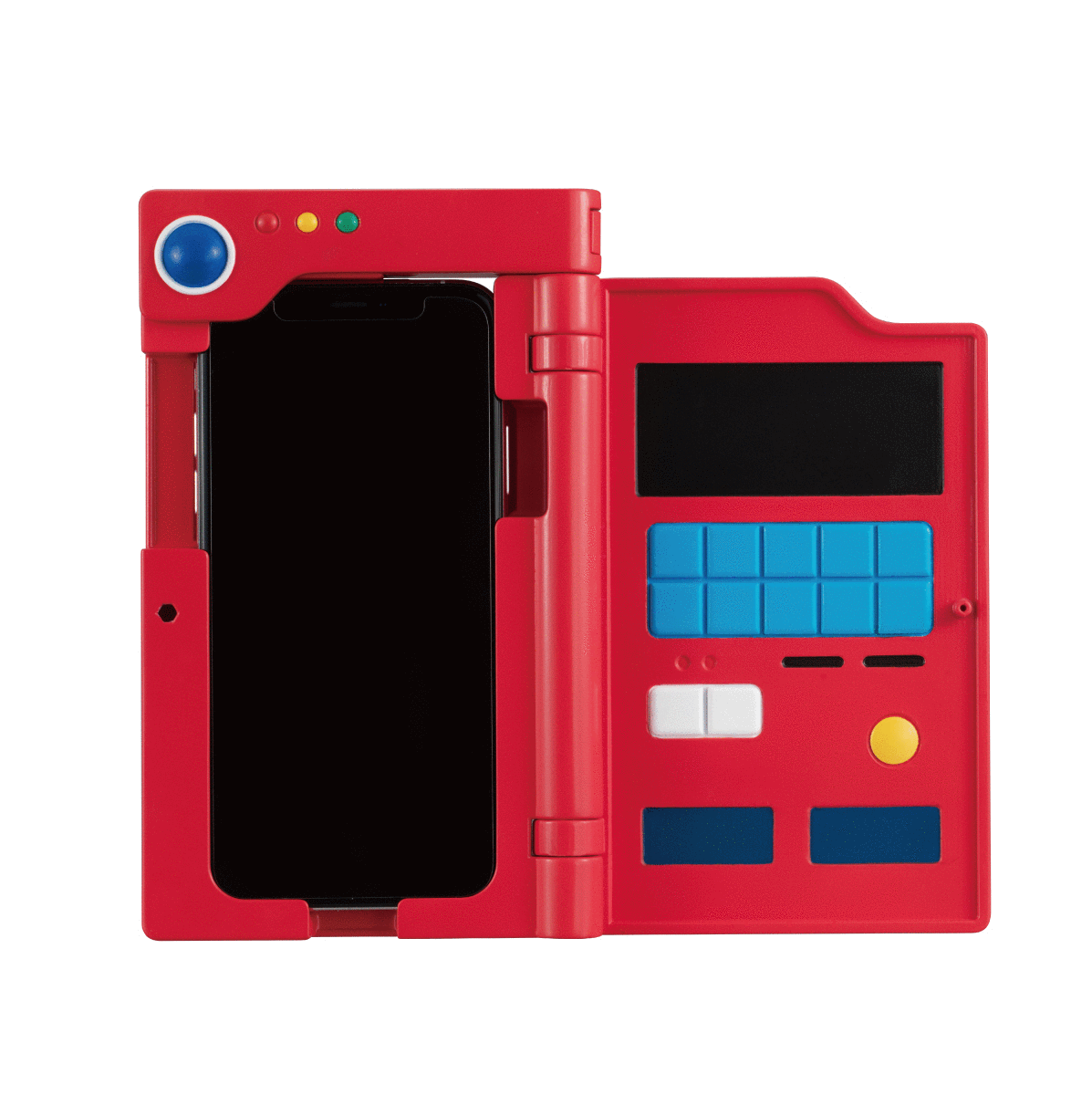 Pre Order your Pokedex smartphone Case
Priced at $70 USD, the Premium Bandai Pokedex iPhone Case is now available for pre-order on nintendosoup.com. The expected delivery is set for March 2020.
Pinterest