Louis Vuitton has just unveiled its acquisition of the second-largest diamond discovered since 1905, another sign proving the brand's ambitions in the luxury jewelry market.
The "Sewelo" Diamond
The gigantic diamond was discovered in April 2019 in Botswana by the Canadian mining company Lucara Diamond Corp.
Black in color, the stone was named "Sewelo", which means a rare find in southern African Tswana language.
The stone is currently in its rough state. We will recognize the "diamond" as we usually see it when it will be cut by highly qualified experts.
Weighing an incredible 1,758 carats, the "Sewelo" is the size of a tennis ball (or the palm of your hand). It is the second-largest stone ever discovered, sitting next to the Cullinan, mined in South Africa in 1905 and weighing 3,106 carats.
Louis Vuitton Diamond Price
Although Lucara and Louis Vuitton have not yet put a price on the "Sewelo", it could be worth tens of millions of dollars.
For example, the Lesedi La Rona, the third-largest diamond ever found, was sold for $53 million to Graff Diamonds in 2017.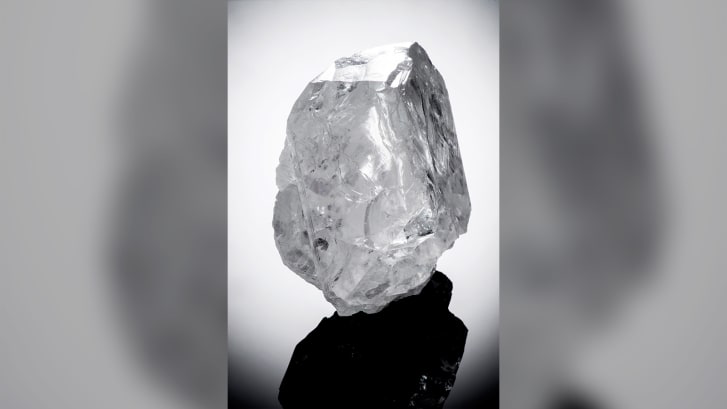 However, according to Tobias Kormind (managing director of 77diamonds.com), the "Sewelo" might be worth less than the Lesedi La Rona. In fact, the value of the diamond will be determined not only by its size but also by its color, clarity and how it can be cut.
"Although this diamond is remarkable for its record size, Louis Vuitton has chosen a stone of relatively low quality, suggested by the black color of its current rough form. […] I estimate the value of the stone to be between $6.5 million and $19.5 million, but it is unlikely to yield top-quality diamonds."

Tobias Kormind
Lucara will collaborate with Louis Vuitton and HB Company to support the cutting and polishing of the stone. It will require a three-month study to determine the most profitable cuts.
In the partnership, Lucara will receive a 50% interest on the resulting diamonds and 5% of all of the retail proceeds will be reinvested into community initiatives in Botswana.
A PR move for Louis Vuitton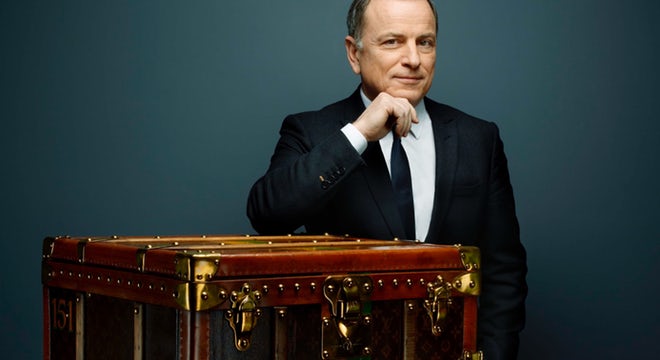 "Nobody expects us to put such an emphasis on high jewelry […] I think it will spice things up a bit. Wake up the industry." 

Michael Burke – Chief executive of Louis Vuitton
This recent move signals Louis Vuitton's interest to disrupt the high-end jewelry market. In fact, it proves a firm commitment to leadership it the category.
The "Sewelo" purchase is just the latest move that LVMH has taken into the luxury jewelry market. The multinational luxury goods conglomerate also owns Bulgari, TAG Heuer, and Hublot. Also, it acquired Tiffany & Co. for over $16 billion last November.