The Supreme Bag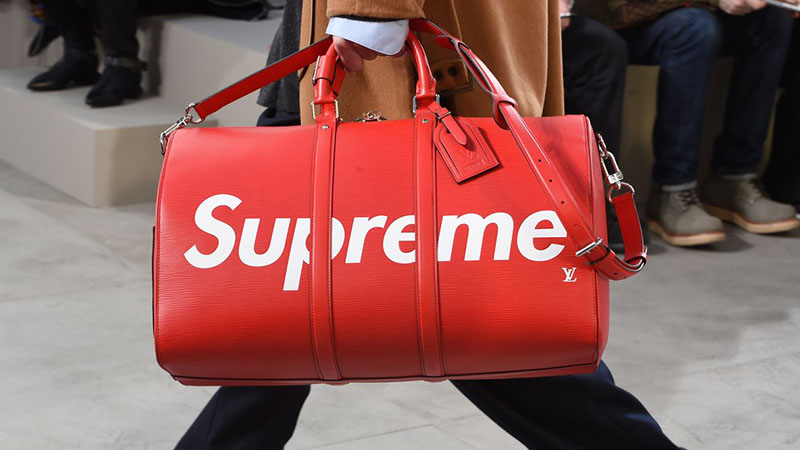 First, start by looking at its color. Just as the traditional box logo which is a rich shade of red, Supreme bags should also have the same color tone. If it appears faded, dull or overly bright it's certainly a fake one.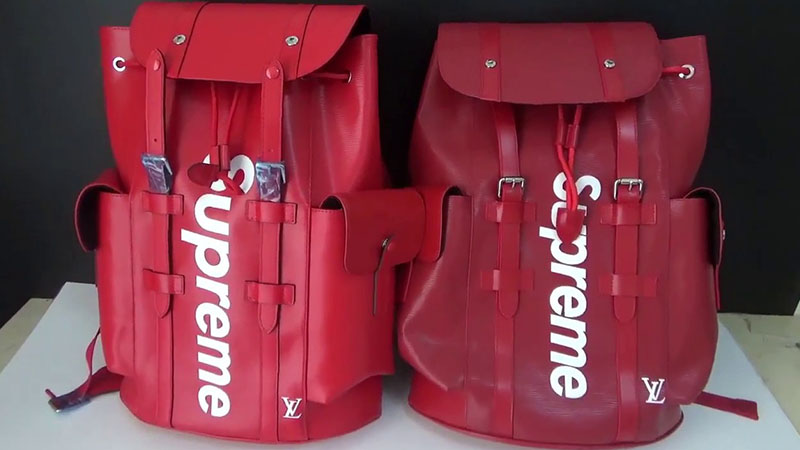 Second, verify the straps. Key factors to look out for include the quality, width and style of the straps along with the shape and details of any buckles or fastenings. Compare with actual pictures to make your decision.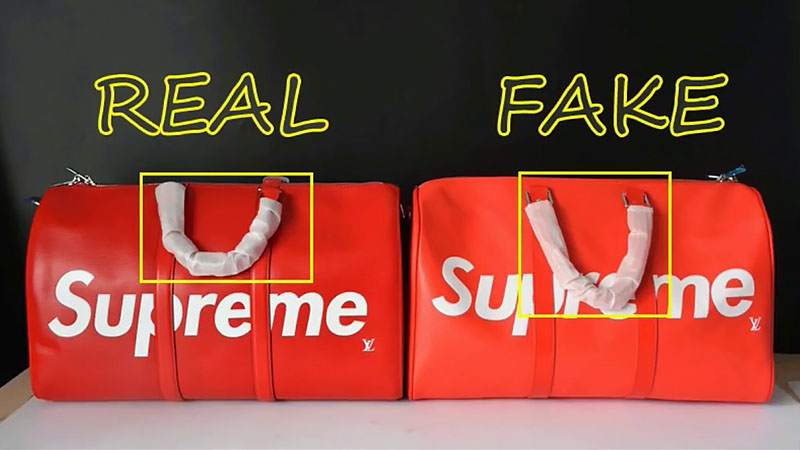 Third, notice the stitching. All of Supreme products feature precise and excellent stitching. So, if a bag has uneven, broken or messy stitching, chances are it's a fake.
The Supreme Footwear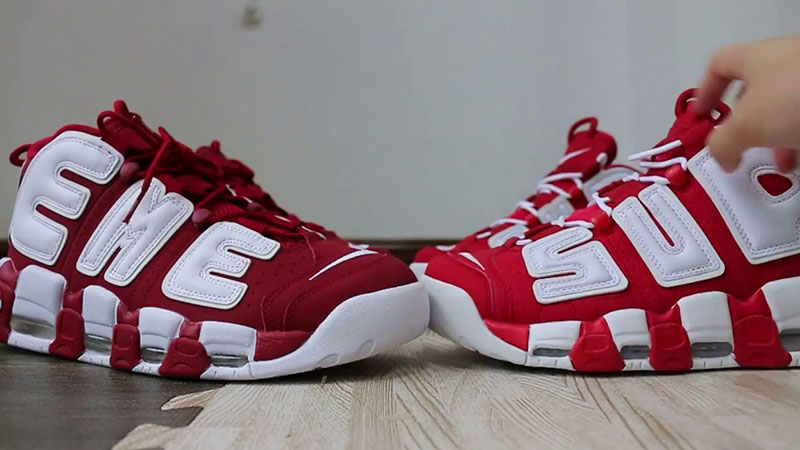 In this case, the colors and stitching should be on-point. If either appears a little off, you may have a fake on your hands. You can also analyze critical features, such as logos, the inner sole, the tongue, laces, etc., to determine whether it is real or not. Always compare with actual pictures and you'll rapidly become a pro.
Photo Credit : Trendspotter