He let his grandson dress him and now he's modeling on Instagram
Tetsuya now has more than 100k followers on Instagram, and his story is quite amazing. In fact, the retired chemistry teacher had no real interest in fashion, yet he rapidly became a style Icon!
It all started last month when Naoya Kudo went to visit his grandpa for the Golden Week holiday (a week where many people in Japan have off to celebrate). During their reunion, he asked him if he'd be willing to model some streetwear clothes for a couple of casual photo shoots, and Tetsuya accepted. The initial purpose of these shoots was to spend some quality time together, none of them imagined that it would become a social media success story.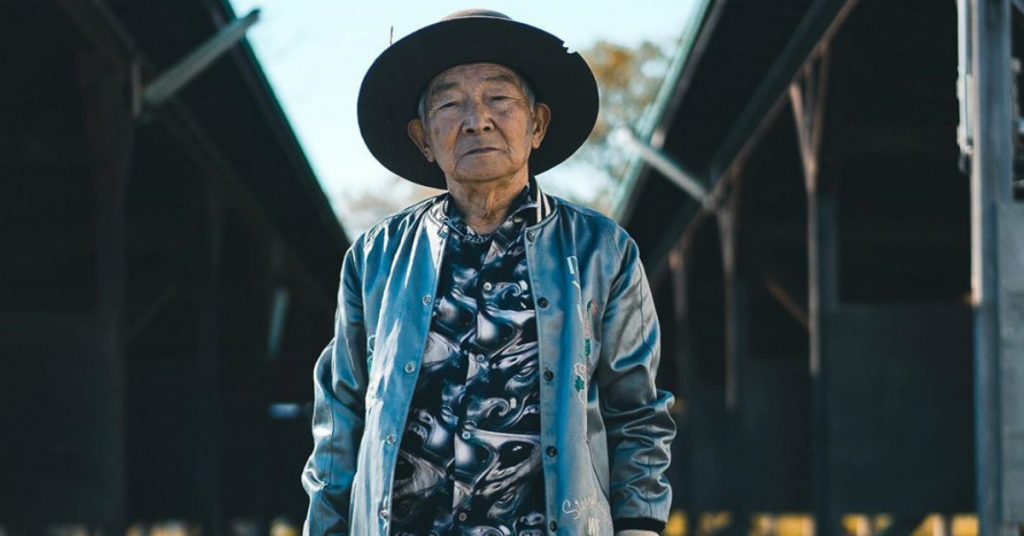 Kudo told BuzzFeed News that his grandpa was quite involved in picking the locations of the photo shoots. He chose to go to beaches around the family home and even to the middle school he used to be a principal at. Kudo also mentioned that they knew the locations weren't something a fashion photographer would pick,  but they were surprised by the results, which were a lot better than what they anticipated. Amazed by their photos, they decided to post them on Twitter and they quickly went viral.
When he saw the positive feedback, Kudo seized the opportunity and created an Instagram account for his grandpa. He uses it to post new pictures of Tetsuya wearing all kinds of dope street style outfits. Everything he wears is something you wouldn't typically see on an 84-year-old, but that's what makes him so unique! It is worthy to mention that the grandpa is super thrilled by the project and that he keeps having new suggestions about it.
Kudo admitted that his grandpa has become way more popular than he could have thought. In fact, his Instagram account has gained over 100k followers in about a month.
The grandson announced that he has numerous upcoming pictures of Tetsuya to share with his community. This project is just beginning and they are not planning to stop. When you're in need of street style inspiration, you might end up replicating the grandpa's outfits, who would've thought?
Even for Kudo, it seems unreal to see his rural grandpa going through such a transformation. He never had any interests in fashion and now he's wearing outfits he would have never even consider. He rocks brands like Supreme, Off-White and Louboutin.
To thank Tetsuya, Kudo said that he would eventually like to put together an album or photo exhibition for him, as he doesn't really use social media. Which is understandable for an octogenarian. He also mentioned that he would like to invite some of his former students.
Hilarious reactions
on page 2 ↓