Welcome to the ultimate Techwear fashion guide of 2019. In the next couple of minutes, you will understand what Techwear is, learn out how to style it and discover many affordable Techwear brands.
We hope our straight forward guide will help you redefine your style without breaking the bank!
Techwear Definition
Techwear is clothing that goes beyond simply covering your body. The "Tech" in "Techwear" stands for the innovations regarding breathability, movement, water-resistance, and comfort.
So, Techwear isn't intelligent clothing with wifi and electronics, but rather innovative clothing in terms of utility and comfort.
This trend has gained a lot of traction and it is mainly because it is a means of expression. Hypebeasts from around the world use this disruptive style to challenge social norms and stereotypes. It is all about street culture…
Techwear Outfit Ideas
Now that you understand what the definition of Techwear is, you probably want to know what it looks like and how to style it. Well, if we were to describe this trend, we would say that it is Cyberpunk Japanese streetwear. The type of street style that goes so far as to look like a Naruto or Assasin's Creed character. Without further ado, here are many Techwear outfit ideas.
Street styles
As you can see, Techwear outfits are mostly all-black styles. While black isn't the only color choice, it definitely is the most popular.
In fact, black makes it possible to focus attention on pockets, zippers, and straps, which are prominent in cyberpunk streetwear. Note that white and silver are also often used.
Jackets & Vests
Techwear outfits are made with a lot of layering. So, jackets, vests and coats are very important.
Cyberpunk jackets are made with a lot of pockets, straps, and zippers. It's what makes the utilitarian innovation of the item. As you can see, the middle front pocket that you usually see on a hoodie appears on several jackets.
Another item worth to mention is the tactical utility vest. It is the one that looks like a military jacket to store ammunitions. Proprely styled, this vest really boosts a Techwear outfit.
Pants
There are a lot of different terms to define Techwear pants. The most used ones are tactical pants and cargo pants. But, some companies call them jogger pants too.
Just like jackets and vests, cyberpunk pants feature bold designs with pockets and accessories. A nice way to wear Techwear without going all-in is to pair tactical pants with a casual black sweater or hoodie. This way, your pants will stand out but your whole outfit won't be too much.
Buying a nice and affordable pair of tactical pants is a good place to start if you want to build your first Techwear outfit.
Shoes
If you take a look at all the pictures above while focusing on shoes, you will understand that almost every sneaker can be worn with a Techwear outfit.
That being said, there is still some specific advice worth mentioning. Like you might expect, you should focus on black sneakers. Also, you should take a look at sock materials shoes and ones that sport elastic bands. Finally, trainer shoes are to consider as well.
Here are 5 affordable Techwear sneakers that you can't live without. Plus, they are all priced under $150.
Accessories
As you can see, Techwear is an opportunity for Hypebeasts to defy social norms. It isn't only about style, but mostly about disruption.
So, in order to make a statement, enthusiasts overaccessorize their outfits. Face masks, Backpacks, Fanny Packs, Straps, Military Belts, Leg belts, it is never too much. While most of these Techwear accessories aren't easy to wear in public, they do amazing Instagram pictures.
However, you don't necessarily have to wear these accessories to rock a good looking cyberpunk outfit. In fact, people might look at you weirdly if you're wearing a face mask in public. So, either don't accessorize or go for backpacks and fanny packs. You might already have some in your closet!
Affordable Techwear Brands
Now that you know everything you need about cyberpunk streetwear, it is time for some shopping! However, we understand that you might not have a lot of money to invest in new clothes. So, we decided to search for the most affordable Techwear brands that are actually trendy.
With Free worldwide shipping over $150, The Crepuscule might end up cheaper than most Techwear brands. In fact, most of these online store are based in Asia and might have a lot of shipping and border fees.
Take a look at this online store, it sells almost anything Techwear related.
This affordable Techwear online store is one if not the most trustworthy we could find. With over 50k followers on Instagram, they managed to build a strong community around their good quality products.
Iamnocturnal's website is translated in over 20 different languages and currencies.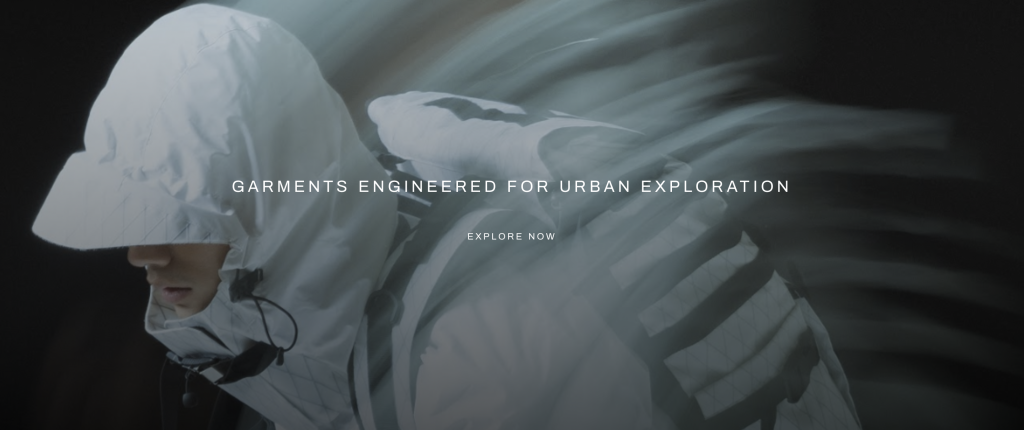 Uniden also has a strong presence on Instagram. Although some of the brand's products are a bit more expensive, most of them are pretty affordable. We like this cyberpunk brand especially for its utility pants, they are simply amazing.
Ha3xunwear is our team's favorite techwear online store. Not only it has the coolest website, their prices are among the cheapest and they offer free shipping worldwide.
Ha3xunwear has also a lot of sales going on. So, if you're looking for affordable techwear brands to gradually change your style, you should definitely take a look at their website.

Based in Melbourne, Australia, Dayhype is a streetwear online store who believes that fashion should be affordable while maintaining optimal style and quality.
Although this store doesn't only sell Techwear clothing, they have a wide variety of cyberpunk products.
Conclusion
We hope that our ultimate ultimate Techwear fashion guide of 2019 has answered most of the questions you had about this trend. If you want us to cover any other subject related to Techwear, don't hesitate to contact us on our socials.