Fashion, street, and arts culture have been dominating the underground for years now, but SneakerCon (the TOP sneaker convention) will soon have some high-level competition. Sneakerhead, a new Toronto fashion event, is set to redefine the intersection of streetwear and arts, making the 6 ground zero in the zeitgeist.
The Toronto Fashion Event
On November 30, 2019, Sneakerhead brings its singular vision for the sneaker generations to the Concert Hall in Toronto. The event will not only grow with the movement but lead it.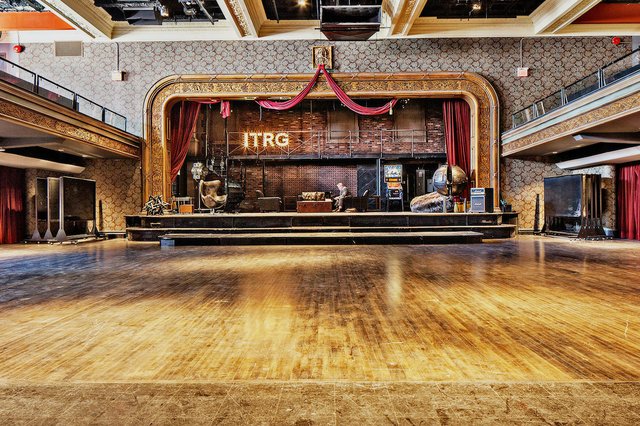 Founder, Red White, wanted to create a spectacle that would represent both Toronto and street culture in a way the city has never seen.
Hip-hop, vendors, breaking and the latest in street fashion and sneakers, from the city and world's most dynamic members of the scene, will dominate the event, and give Tdot Sneakerheads a new home for their community.
Given that Hip-Hop music is most probably the main influence of Toronto's streetwear culture, Red was convinced that music had to be a big part of his event. He really thought that Hip up culture was underrepresented in usual fashion gatherings.
"I wanted to create something more than a typical sell/trade show, something where people could actually feel the influences of the streetwear scene."

Red White
And he didn't want to start small. In fact, the local entrepreneur and trend investor put a lot of time and money to gather an eclectic array of artists, signers, collectors, and resellers to kick-off what promises to be the 6's sneaker center.
Musical Lineup
@cashpapi24 is an up-and-coming rapper from Toronto who also has a particular taste for Hypebeast Streetwear. In fact, he owns some of the most exclusive sneakers you've ever seen, such as the Nike Dunk SB Low Baby Bear.
@swishasupreme is another rap artist that will be performing at Sneakerhead's Toronto fashion event. He literally just released his latest song.
@young$ainte is what you can call a true disruptor. He has a way to stand out in all aspects of his life, whether it is through his style or his music.
@bulno_ will be the last artist performing at Sneakerhead's Toronto fashion event.
Buy Tickets
The event is almost already sold out! Of course, everything that is usually featured in Hypebeast events will also be there at Sneakerhead. So, you will be able to buy/sell/trade exclusive sneakers and clothing, to customize your sneakers and to meet plenty of fashion enthusiasts. All of that while listening to up-and-coming artists from the 6.
Plus, Trnds' team will be there to create awesome content that you might be featured in.  
Grab your tickets here.