One year ago, BVLGARI released its first iteration of AirPods case. Now the brand has unveiled a second iteration as part of its "Serpenti" collection. Here's everything you need to know about the BVLGARI Serpenti AirPods case.
BVLGARI Serpenti Airpods case
The trend of high-end AirPods cases keeps growing! In fact, in the past few months, we've seen the release of the Prada AirPods Case, the Gucci AirPods Case and most recently the Dior Fuchsia Airpods Case.
To keep up with the growing demand, BVLGARI has released a new iteration of the luxury accessory.
The Italian luxury brand has welcomed a new addition to its iconic "Serpenti" collection with a reptilian earphones case. The tiny bag features a top handle as well as a gold-toned keychain attachment. The latest allows easy fastening to a matching purse.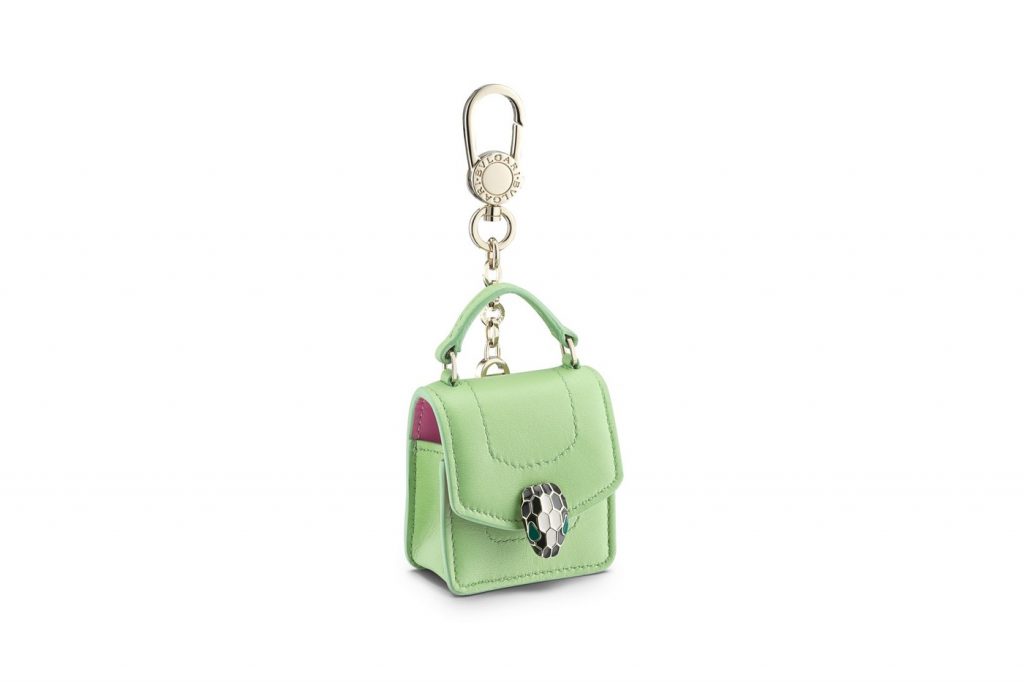 The case is made out of double-faced leather. It features a vibrant colour contrast with a lime-green exterior and a bright pink interior.
Tonal stitching and an enamel closure in the shape of a green-eyed snake's head finish the design.
Previous AirPods Case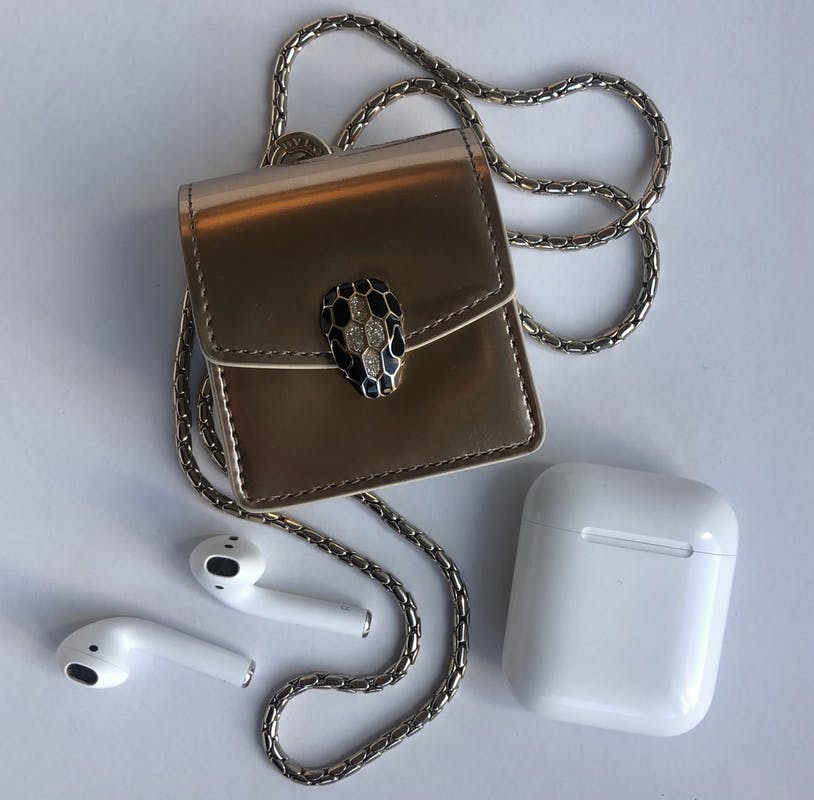 In 2019, the first BVLGARI AirPods case was released. Today, 3 colorways (flash pink, emerald green and antique gold) are still available on the brand's website for 850$ CAD each. You can still embrace one of Spring 2020's trendiest colours.
Each AirPods holder features the line's signature clasp and a removable gold chain, so it's essentially a necklace with some added function.
Release Date of the BVLGARI Serpenti Airpods case
The BVLGARI Serpenti Earphones case will release with the rest of the brand's Fall/Winter 2020 collection later this year. In the meantime, you can still purchase the 2019 version of the luxury accessory on Bulgari.com.
Of course, stay tuned for more fashion releases and don't forget to follow us on social media.