DopeKicks is releasing the 1st Waterproof Hemp Sneaker.
Sneaker startup DopeKicks has presented the world's 1st eco-friendly shoe made from hemp, which is also waterproof.
DopeKicks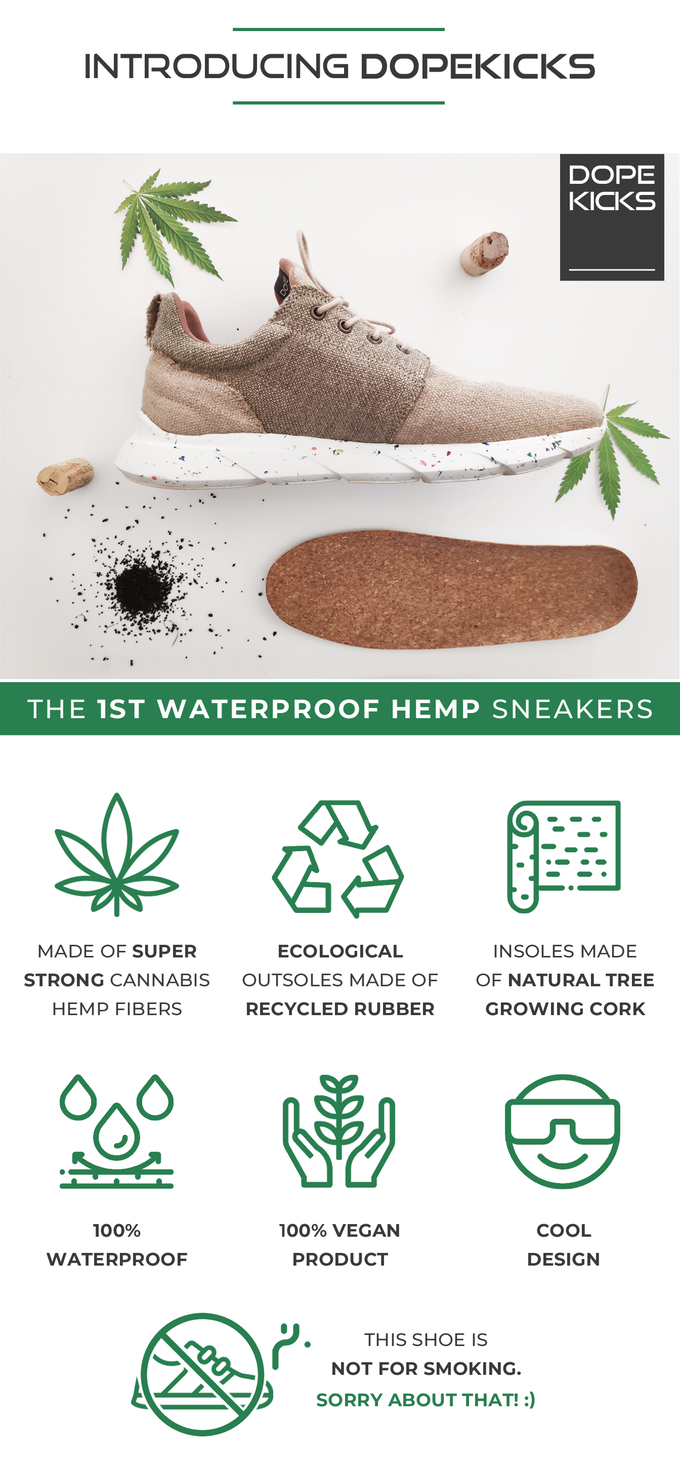 The Project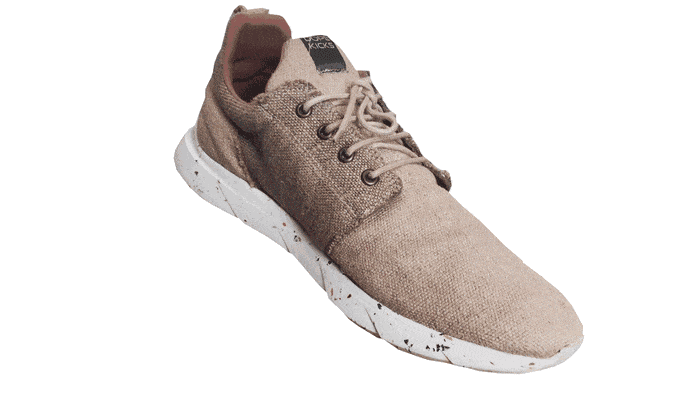 Recycled rubber has been used for the outsole, while the insole is crafted of natural tree-growing cork. The tan-colored sneaker also features 100% waterproof capacities, ensuring that it is functional and wearable in a variety of climates and environments.
DopeKicks took four months to source the most durable hemp material possible and then partnered with a skilled Portuguese manufacturer to recycle old shoe outsoles.
Cannabis Properties 

on page 2 ↓